Alicia Cate
Senior Counsel
Oceana Staff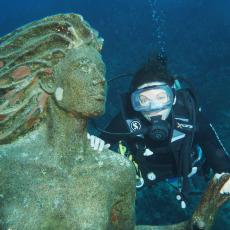 Prior to joining Oceana, Ms. Cate served as an Attorney-Adviser in the Office of the Legal Adviser at the U.S. Department of State and as an Associate at Weil, Gotshal & Manges LLP where she primarily represented governments before domestic and international tribunals, including passionately and successfully defending a State's right to regulate in the public interest before international investment arbitration tribunals in matters involving the protection of public health and the environment. Ms. Cate's prior experience also includes environmental law and policy work for the Environmental Law Institute, the Natural Resources Defense Council, the Shizuoka Prefecture Government Environmental Policy Office, and the Center for Environmental Information Science in Tokyo.
Ms. Cate is a graduate of the University of Texas at Austin, where she received a Bachelor of Journalism (B.J.) and a Bachelor of Arts (B.A.) in Japanese and a minor in Asian Studies. She completed a joint degree at the George Washington University Law School and the Elliott School of International Affairs, where she obtained her Juris Doctor (J.D.) and a Master of Arts degree (M.A.) with a focus in International Environmental Policy. Ms. Cate is currently pursuing a Master of Laws (LL.M.) in Environmental Law at American University Washington College of Law.
Ms. Cate has had the great pleasure of living in Brazil, Japan, France and Italy. She has also intensively studied Spanish and tango in Argentina. In addition to her love of languages and cultural exchange, she enjoys dancing, hiking and biking. However, nothing compares to the meditative exploration of the glorious world beneath the waves – a world which she is both privileged and devoted to protect.
Photo by Cathy Church