Austin Matheny-Kawesch
U.S. Communications Manager
Oceana Staff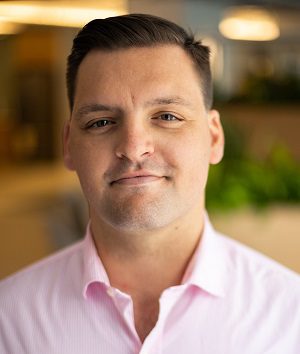 Austin is a communications manager focused on our climate and energy campaign and brings an array of experience in communications and electoral campaigns to Oceana.
Prior to working at Oceana, Austin was a press secretary for Indiana's Senate Democrats. Before that, he ran paid and earned media campaigns for electoral candidates across Northern Indiana, served as the executive director for the St. Joseph County (Ind.) Democratic Party while then-Mayor Pete Buttigieg launched his presidential campaign, and was a field organizer for then-Senator Joe Donnelly's re-election campaign. Austin also served as communications director for Indiana Young Democrats and chair of the Young Democrats of America Environmental Caucus.
Austin graduated from the University of Notre Dame with a degree in economics and minors in public policy and energy studies while leading several advocacy efforts related to sustainability. Austin grew up in San Diego, California, spending his time after school on the beautiful shores of La Jolla, Torrey Pines, and Del Mar.
When asked what excites Austin about the work Oceana is doing, he said that "Oceana leads on the most important issue facing future generations: climate change. The opportunity to help win protections for our oceans and our climate means, to me, an opportunity to help protect future generations from threats like oil spills, water scarcity, and extreme weather events."
Outside of work, Austin (a self-described extrovert) enjoys coaching lacrosse, getting together with friends for meals, and being out on the water whenever possible.