Ben Davis
Campaign Associate
Oceana Staff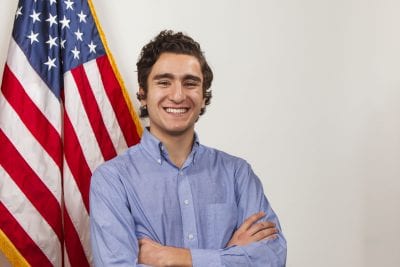 Ben recently graduated from American University in Washington, D.C. with a degree in Political Science and a minor in Justice Systems.
Most recently, he worked with Environmental Protection Network, a nationwide network of former EPA staff to advocate against the variety of dangerous regulatory rollbacks of the Trump EPA. During college, Ben took a gap term from American to work full time in campaigning and advocacy. He was an organizer in Portsmouth, Virginia for the Hillary Clinton campaign, and went on to work at Democracy Partners in DC, where he worked with a team of political organizers to plan issue-based campaign actions across the country.
He also helped a team of young organizers found Blue Future, a youth-led organization focused on training young organizers. In his hometown of Kansas City, Ben was an active member of his high school Envirothon team, and at American University he campaigned with the Fossil Free divestment movement that recently won a major victory, successfully pressuring the Board of Directors to divest the university endowment from all fossil fuel corporations.