Jackie Savitz
Chief Policy Officer
Executive Committee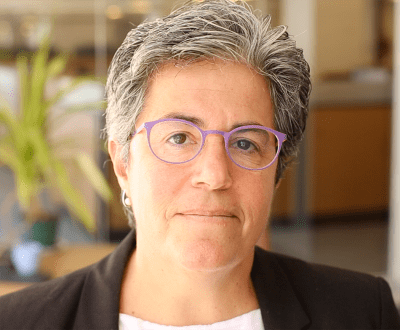 Jacqueline Savitz is Chief Policy Officer for Oceana. Her background and training in marine biology and environmental toxicology, combined with three decades of environmental advocacy experience, provide Oceana with a combination of sound science, clear environmental vision and successful leadership.
In addition to overseeing Oceana's work in the United States, Mexico and Belize, Savitz also leads Oceana's new international campaign to reduce the amount of single-use plastic being produced at the source. Savitz was a co-founder of Global Fishing Watch, an online platform that offers the first free global view of commercial fishing, in partnership with SkyTruth and Google. She is a member of the Board of Directors for this now-independent organization.
Savitz has held several positions at Oceana over her 18-year tenure, including senior scientist, senior campaign director and vice president for U.S. campaigns. During that time, she designed and led Oceana's campaigns to stop the expansion of offshore drilling, eliminate the use of mercury in chlorine production and improve wastewater treatment technology on cruise ships. She has been interviewed by hundreds of news organizations worldwide about a variety of issues, appearing on programs such as CNN's John King USA, All Things Considered, The Diane Rehm Show, On the Media, The Mark Steiner Show, The O'Reilly Report and others. Savitz has presented four "TEDx" Talks, including one which has earned more than one million views on TED.com.
Prior to her work with Oceana, Savitz served as the executive director of Coast Alliance, a network of over 600 organizations around the country working to protect the coasts from pollution and development. In the mid-1990s, Savitz worked as an environmental policy analyst with the Environmental Working Group in Washington, D.C., an organization known for producing media-savvy reports on a variety of environmental issues. Before that, she worked as an environmental scientist with the Chesapeake Bay Foundation, one of the nation's largest regional conservation organizations, where she spent five years working to protect the Chesapeake Bay.
Savitz earned her master's degree in environmental science with an emphasis in toxicology from the University of Maryland, Chesapeake Biological Laboratory, where her work focused on the effects of contaminants on aquatic life. She earned her bachelor's degree in marine science and biology from the University of Miami in Florida.