Mariah Pfleger
Marine Scientist
Oceana Staff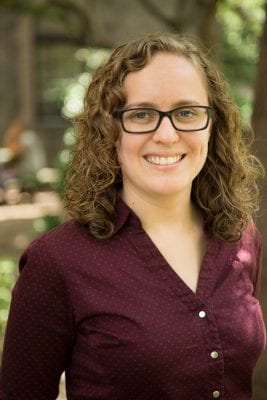 Mariah Pfleger is the Marine Scientist for the Responsible Fishing campaign at Oceana.
Originally from Detroit, Michigan, Mariah moved to Florida in 2008 to pursue an education in marine biology. She graduated from Florida State University in 2012 where she earned her bachelor's degree in Biology with a certificate in Marine Biology. While at FSU she studied a number of marine creatures, but focused mainly on coastal sharks and their relatives.
In 2016 Mariah earned her master's degree from the University of West Florida where she studied both coastal and deep-water sharks and rays. For her thesis she examined the genetics and stock structure of deep sea dogfish in the Gulf of Mexico and also worked on a project that utilized environmental DNA to detect the presence or absence of rare and hard to detect sturgeon in Alabama. During her master's Mariah became increasingly interested in ocean policy and science communication, and is excited to be working at Oceana on the responsible fishing campaign.