Melissa Valliant
Senior Manager, Communications
Oceana Staff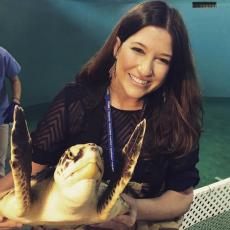 Melissa joined Oceana in April 2016 to help shape the Azula.com brand and boost its content and reach. She transitioned to the U.S. communications team in December 2018 to manage communications for Oceana's U.S. plastics campaign.
Prior to joining Oceana, Melissa worked for the National Aquarium as the marketing team's content manager and writer, supplying copy for both print collateral and digital media, as well as for internal and external communications.
Melissa grew up on the Eastern Shore of Maryland, where she spent much of her childhood combing the shorelines and boating. She earned her bachelor's degrees in magazine journalism and psychology from Syracuse University, and currently lives in Baltimore with her dachshund, Franks.