Nyazia Sajdah-Bey
Science & Strategy Fellow
Oceana Staff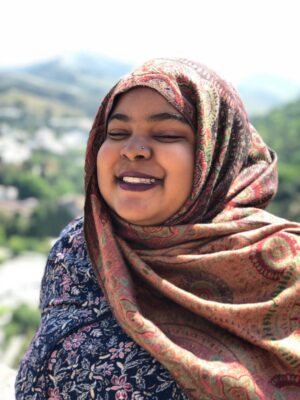 Nyazia joins Oceana as our inaugural recipient of the Roger Arliner Young (RAY) Diversity Fellowship.
Before the RAY fellowship, she worked as a crab biomechanics student researcher at Scripps Institution of Oceanography. She also worked as a diversity research associate and contributed expertise on recruiting and retaining diverse undergraduates at Scripps. Now an avid crab-enthusiast, she is excited to begin work on conservation campaigns at Oceana.
Nyazia graduated from the University of Pennsylvania ('20) with a B.A. in Earth Science with a concentration in Environmental Science. As a student she was heavily involved in environmental clubs on campus, and served on the board of the Student Sustainability Association at Penn, the Earth Science Undergraduate Advisory Board, and Epsilon Eta environmental fraternity. She also served as president of QuestBridge Scholars at Penn, a club dedicated to supporting first-generation low-income students on campus.
Nyazia has a deep investment in diversity and inclusion in the marine sciences and believes that policy change is driven when marginalized voices are at the forefront. In her spare time, she enjoys video games, cats, and puzzles, and coloring.