Osanna Drake
Illegal Fishing and Transparency Fellow
Oceana Staff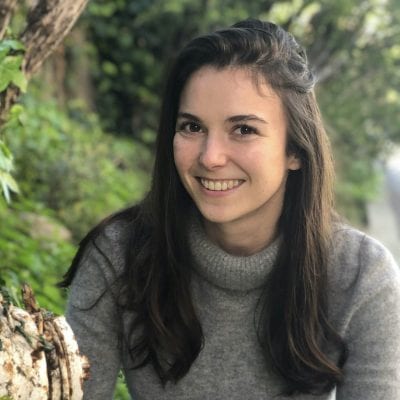 Osanna is a recent graduate of Stanford University, where she completed a M.S. and B.S. with Honors in Earth Systems, as well as a minor in Spanish and diploma notations in Science Communication and Public Service.
During her academic career she developed a passion for interdisciplinary and cross-cultural collaboration, resulting in 3 quarters of off-campus study in Australia, Chile, and Monterey Bay. Her past research projects include describing novel invertebrate behavior in the rocky intertidal, characterizing amphibian disease in peri-urban environments, and predicting the impacts of climate change on herbivory in the Great Barrier Reef. She has also leveraged data science and GIS to explore lead prevalence in primary school drinking water, promoting socially conscious tourism for Palau's marine sanctuary, aiding affordable housing developers in conserving water usage, and visualizing muskrat lodge distribution in a freshwater estuary.
As the Illegal Fishing & Transparency Fellow at Oceana, she is eager to contribute to data-driven solutions for fisheries management, while promoting sustainability and equity at the science-policy interface.
In her free time, you can find her in the river paddling with the dragon boat team, leading interactive tours at the art museum, and playing mellophone in the marching band.