Paulita Bennett-Martin
Field Representative, Georgia
Oceana Staff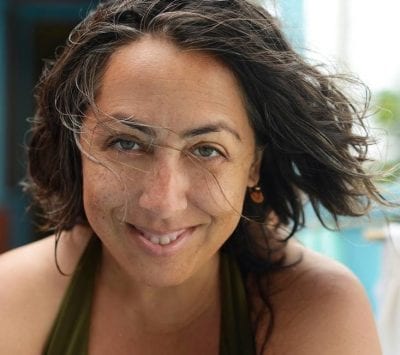 Born to a Belizean mom and an adventure diver who settled down in Belize City, Paulita has a born passion for the ocean.
Since 2012, she has worked in research, advocacy, and alliance building to protect marine resources and waterfront culture in coastal Georgia and the Caribbean.
Before joining Oceana, Paulita was the Fisheries Outreach Coordinator for an Emory University research team looking at the viability for a commercial Lionfish market in the U.S. Virgin Islands, and managed an oral history project for the Ogeechee Riverkeeper. She also led advocacy work for the organization One Hundred Miles in Savannah, Georgia, where she defeated dangerous industrial waste developments and worked with local governments to raise visibility for endangered North Atlantic Right Whales. Paulita has mapped marine plastics issues and campaigned for clean-ups across Belize with Oceana, Oceanic Society and the Belizean government. In 2015, Paulita brought this message to Atlanta where she helped organize the Plastic Gyre Symposium, an international event prompting the city of Atlanta to pass a resolution establishing Plastic Reduction Day. Paulita graduated Summa Cum Laude from Georgia State University in the Department of Geosciences, then went on to complete graduate studies at Emory University, earning a Master's in Development Practice with a focus on Sustainable Environments and Livelihoods.
Outside of work, Paulita shares as much time as possible with her husband, and is always eager to create more memories on the water.