Raigan Johnson
Senior Communications Manager
Oceana Staff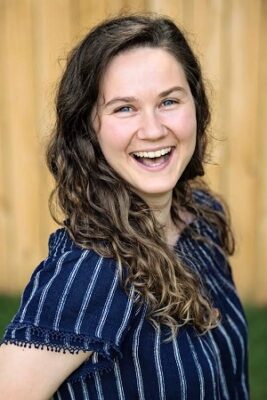 Raigan Johnson is the senior communications manager supporting Oceana's North Atlantic right whales/responsible fishing and Maine aquaculture campaigns.
Raigan grew up in a military family spending time all over the U.S. before settling down in Georgia. She graduated from Columbus State University with a Bachelor of Arts in Communications with a focus in Public Relations. While in college, she interned with the largest hospital group in west Georgia and east Alabama in the Marketing, Communications, and Public Relations office, and was hired full-time as the Internal Communications Specialist when the internship ended. Staying with the hospital, she moved into fundraising and was the Corporate Relations Development Officer. After taking some time off after the birth of her first child, Raigan returned to help start a marketing and public relations agency prior to relocating to the D.C. area.
In her free time, Raigan spends most, if not all, of her time outdoors with her family and four pets. Claiming Seattle as her hometown, very rarely will you find her without a cup of coffee in her hand! She also loves embroidery and needlepoint, yoga, hiking, pottery, and exploring new places.