Sara Holzknecht
Field Representative, Washington
Oceana Staff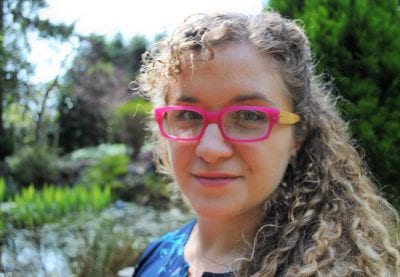 Sara is the Field Representative for Washington.
As part of Oceana's field team, Sara builds on-the-ground support for Oceana's U.S. campaigns. She leads coalitions of volunteers and allies to pass policies to reduce single-use plastic at the local, state and national level, and oppose the expansion of offshore drilling in Washington.
Sara has been an advocate for climate action since 2017, when she co-founded a local chapter of 350.org. Her work with 350 Eastside focused on consumer education and driving systemic change to achieve a clean energy future. She's been a leader in local efforts to establish a new Public Utility District in Seattle's Eastside, to replace the for-profit, fossil fuel driven business model of the existing utility.  
Prior to her work with 350 Eastside, Sara spent a decade running the boutique winery she co-founded and built from the ground up. Growing evidence of the urgency of the climate crisis eventually inspired her to close the business and devote herself to environmental advocacy. She holds a Masters in Energy and Climate Policy at Johns Hopkins University, where her thesis focused on using renewable energy in the climate adaptation space. She holds a Bachelor of Business Administration from the University of Washington, and enjoys hiking, rock climbing and being outdoors with her family.