Sarah Giltz
Marine Scientist
Oceana Staff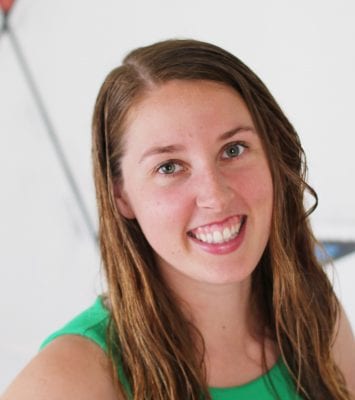 Dr. Sarah Giltz joined Oceana as a Marine Scientist for the climate and energy campaign in 2018.
Sarah supports Oceana's work through strategic research, analysis and writing on the topics of offshore drilling, offshore wind energy, and climate change. Her work includes reports such as a summary of what we learned since the BP Deepwater Horizon oil disaster and an analysis of the climate change risks from offshore drilling.
Before joining Oceana, Sarah was a Knauss Marine Policy Fellow in NOAA's Climate Program Office. She worked on Climate and Human Health topics including extreme heat. Sarah is a marine ecologist with a PhD in Ecology and Evolutionary Biology from Tulane University where she studied the effects of the Deepwater Horizon oil spill and ocean acidification on blue crabs and zooplankton in the Gulf of Mexico.