Tell President Biden & Congress Why You #ProtectOurCoast
We Want to Hear From You!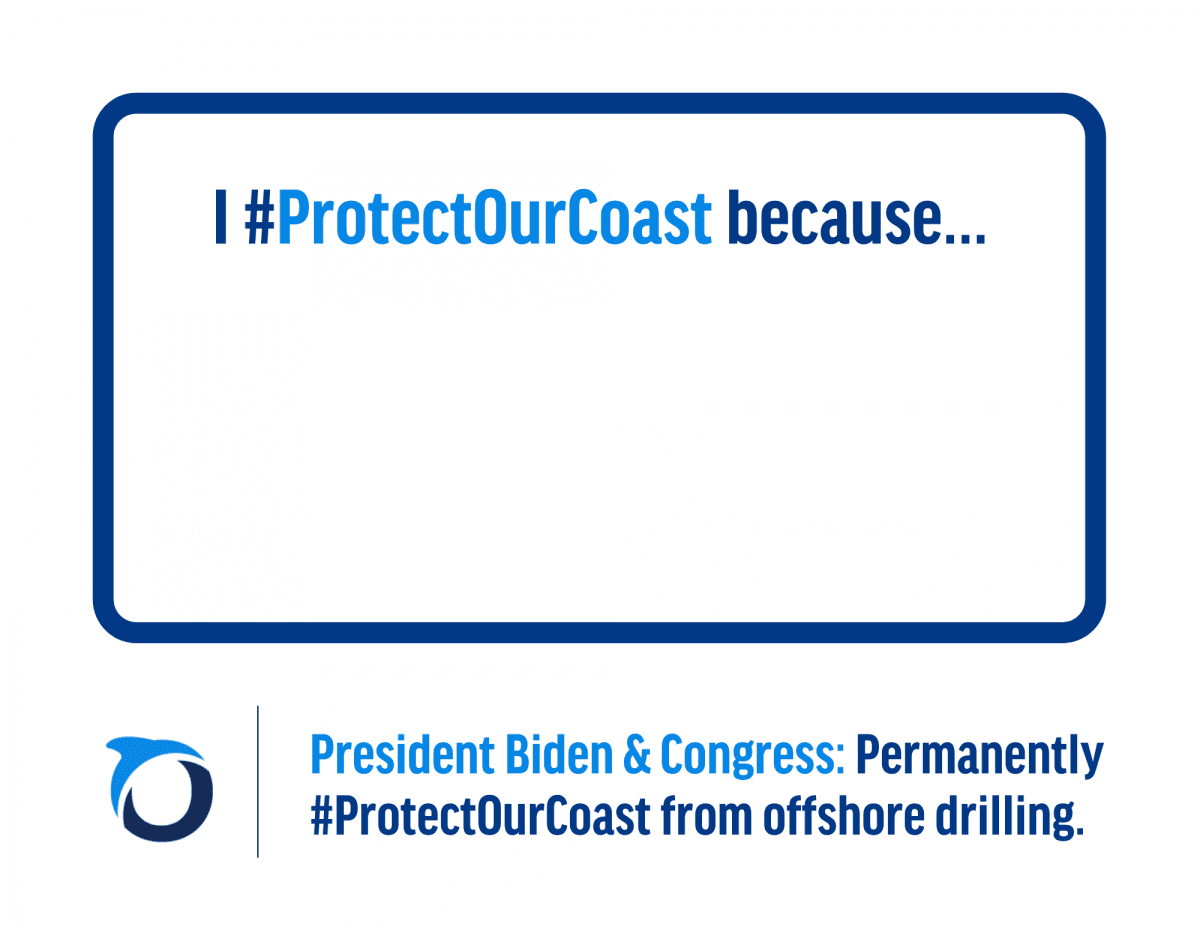 Take a photo of yourself holding a sign that says "I #ProtectOurCoast because…" and tell President Biden & Congress why you want to permanently protect our coast from offshore drilling. Use the form below to submit it to us for a chance to be featured by Oceana and shared with decision-makers in Washington, DC!
CLICK HERE for a printable PDF template
Use our provided template or get creative and make your own! All images are welcome to be submitted in the form below.
In 2019, Alex from California urged Congress to #ProtectOurCoast by submitting her photo to Oceana. Now we need to hear from you!