Kirsten Stathos
Senior Associate, Corporate and Celebrity Partnerships
Oceana Staff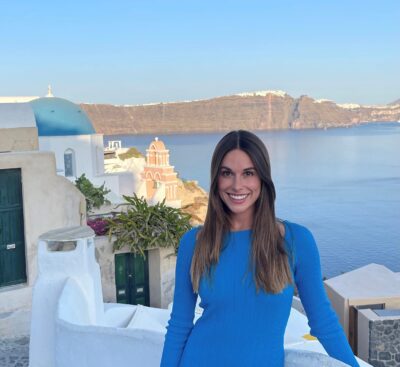 Kirsten Stathos is Senior Associate, Corporate and Celebrity Partnerships at Oceana.
In this role, Kirsten helps oversee Oceana's brand partnerships and the recruitment and cultivation of celebrity supporters.
Kirsten joined Oceana in July 2022 and is based out of the New York office. Before joining Oceana, Kirsten worked in New York City as the Global Manager of Talent and Brand Partnerships at Elite World Group, the world's largest international network of talent management agencies. Over the past couple of years working in the entertainment industry, Kirsten has developed relationships with global talents, agents, media outlets, and brands of all sizes in various industries. She understands the power of social media and launching successful campaigns. Kirsten brings the excitement of working with celebrities and brands to focus on Oceana's goal of protecting the world's oceans.
Born and raised in Northern California, Kirsten has always had a strong connection to the ocean. She grew up going to and volunteering at the Monterey Bay Aquarium. Aside from living in California, she has spent time living and surfing on the coast of O'ahu, Hawaii. Kirsten loves to travel and explore new destinations and cultures.