Melissa Morris
Field Representative, Southern California
Oceana Staff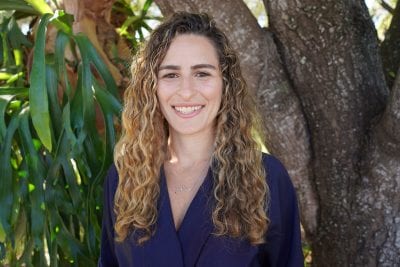 As part of Oceana's field team, Melissa builds on-the-ground support for Oceana's U.S. campaigns.
She leads coalitions of supporters, allies, and volunteers to pass policies to reduce single-use plastic at the local, state, and national level, and oppose the expansion of offshore drilling in southern California.
Prior to joining Oceana, Melissa founded a non-profit called Service to Sea – providing active-duty military personnel with opportunities to connect with ocean conservation in San Diego. She has also worked as a science communicator for a variety of nonprofits and private companies spreading the word about preventing plastic pollution and encouraging sustainable seafood.
Melissa's love for the ocean began on the shores of Florida. She has been a passionate conservationist and water enthusiast since childhood, launching multiple catch and release fishing programs, a sustainable fisheries initiative, and raising awareness about the importance of transparency when it comes to local seafood from South Florida to San Diego. More recently, her master's thesis focused on bridging the gap between local fishermen, restaurant owners, and the public on the significance of utilizing the entire fish and sourcing locally.
Melissa holds a Master's degree in advanced studies in Marine Biodiversity and Conservation from Scripps Institution of Oceanography, as well as a Bachelor of Science in Communications from the University of Miami. In her spare time Melissa enjoys spending time with her husband, family, relaxing at the beach, cooking, swimming, and watching a good movie!