Miguel Ángel Silvestre
Celebrity Supporter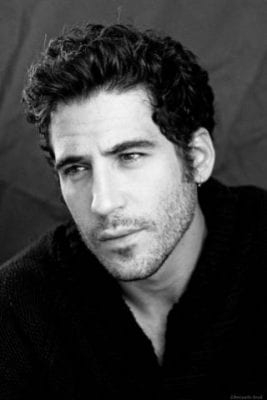 Actor recognized in Spain and increasingly abroad, Miguel Angel has starred in and served on numerous television series. Most recently, he made the move to the big screen with a number of films whose success has proven its worth and recognition in the Spanish art scene.
It has grown compared to the Miguel Angel, and their recent experiences and interests have allowed him to discover the wonderful world that lies beneath the waves and waves of the sea. For Miguel Angel, the most important thing was to know of the existence of all the wealth hidden in the oceans and protect knowledge.
Thanks to mutual friends and his own interest, Miguel Angel had the opportunity to talk with the team at Oceana in 2011 to learn about their campaigns, and could support to increase their impact. In March 2012, Miguel Angel formalized its commitment to marine conservation by holding a press conference in which he expressed the need for proper management of marine resources.
Miguel Angel quickly realized the important role of each and every one of the species that inhabit the oceans. The disappearance of one represents a breakdown in the balance of the oceans, which can cause a whole chain of consequences that affect men too.
"I am concerned to see how even seas resources so close to us as the Mediterranean are exhausted without taking the most basic measures to ensure its future," said Miguel Angel Silvestre, in his first act in support of Oceana, "without management there can be no sustainability, and without sustainability there is no future for fishing or for our oceans."