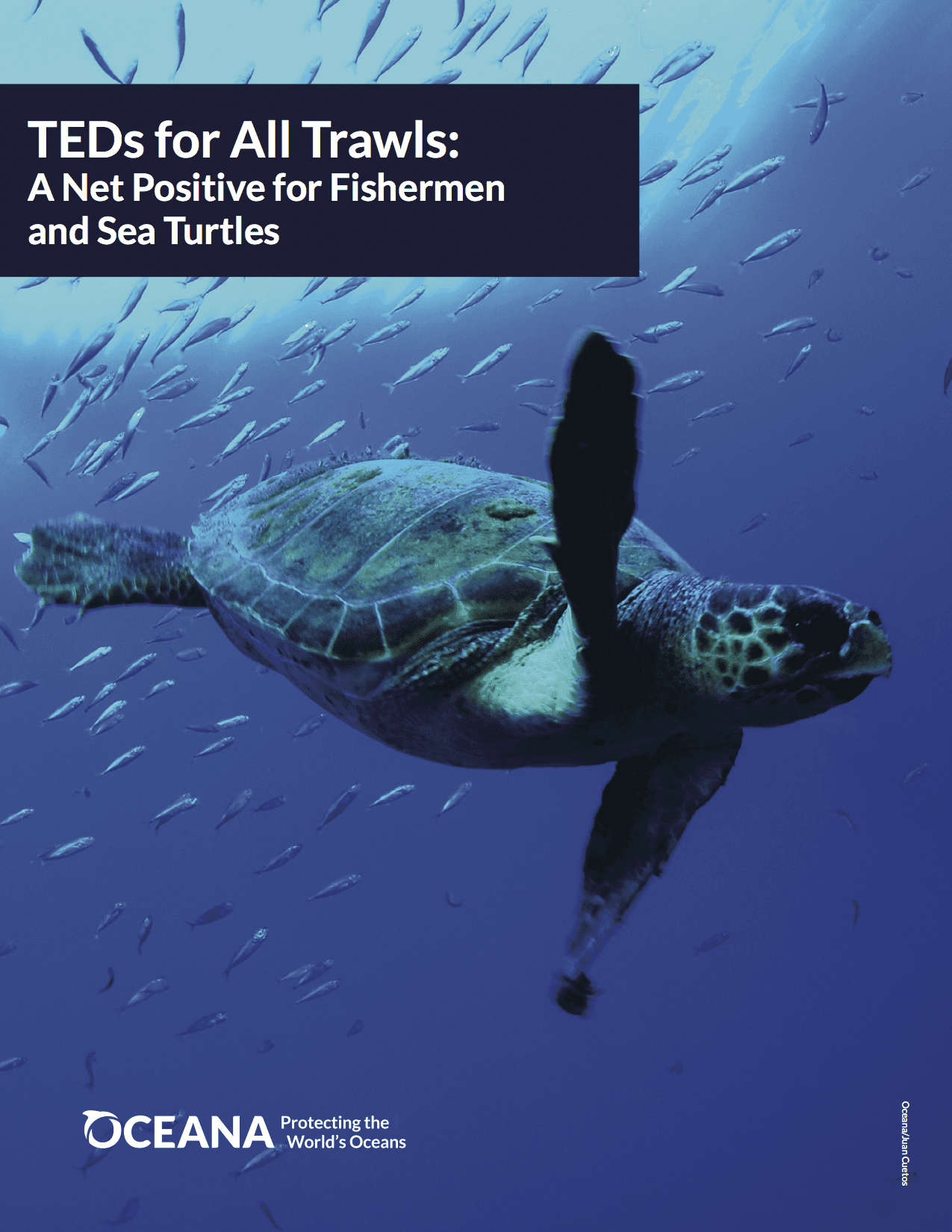 Oceana is calling on the Obama administration to implement a "simple solution" to ensure domestic, wild-caught shrimp are more sustainably caught. By requiring the use of improved Turtle Excluder Devices (TEDs) – metal grates inserted into shrimp nets that allow sea turtles and other ocean wildlife to escape – the Obama administration has the opportunity to save thousands of sea turtles, reduce millions of pounds of wasted seafood and open new markets to U.S. shrimpers.
While many shrimp boats in the Southeast have been required to use TEDs since the 1980s, about 2,400 skimmer trawls in the region are currently exempt. Altogether, Southeast shrimp trawls could be killing 50,000 endangered and threatened sea turtles annually. In 2013 alone, the Gulf of Mexico shrimp trawl fishery discarded an estimated 242 million pounds of seafood and ocean wildlife – about 62 percent of its total catch. This wasted catch would equate to more than $350 million in value, if the fish were of marketable size.
Download the Fact Sheet
Media Contacts:
Photos available upon request. Please contact Amelia and Dustin.
Download the Report