November 25, 2019
Coastal Leaders Urge Congress to Protect Our Coasts from Offshore Drilling
On November 13, more than 30 business leaders, local officials and state lawmakers from 13 East and West Coast states visited Capitol Hill to ask members of Congress to block the expansion of offshore drilling in the Atlantic, Pacific and off Florida's gulf coast. The delegation highlighted bipartisan opposition to offshore drilling and sought to ensure that protections make it into the final fiscal year 2020 Interior-Environment funding bill.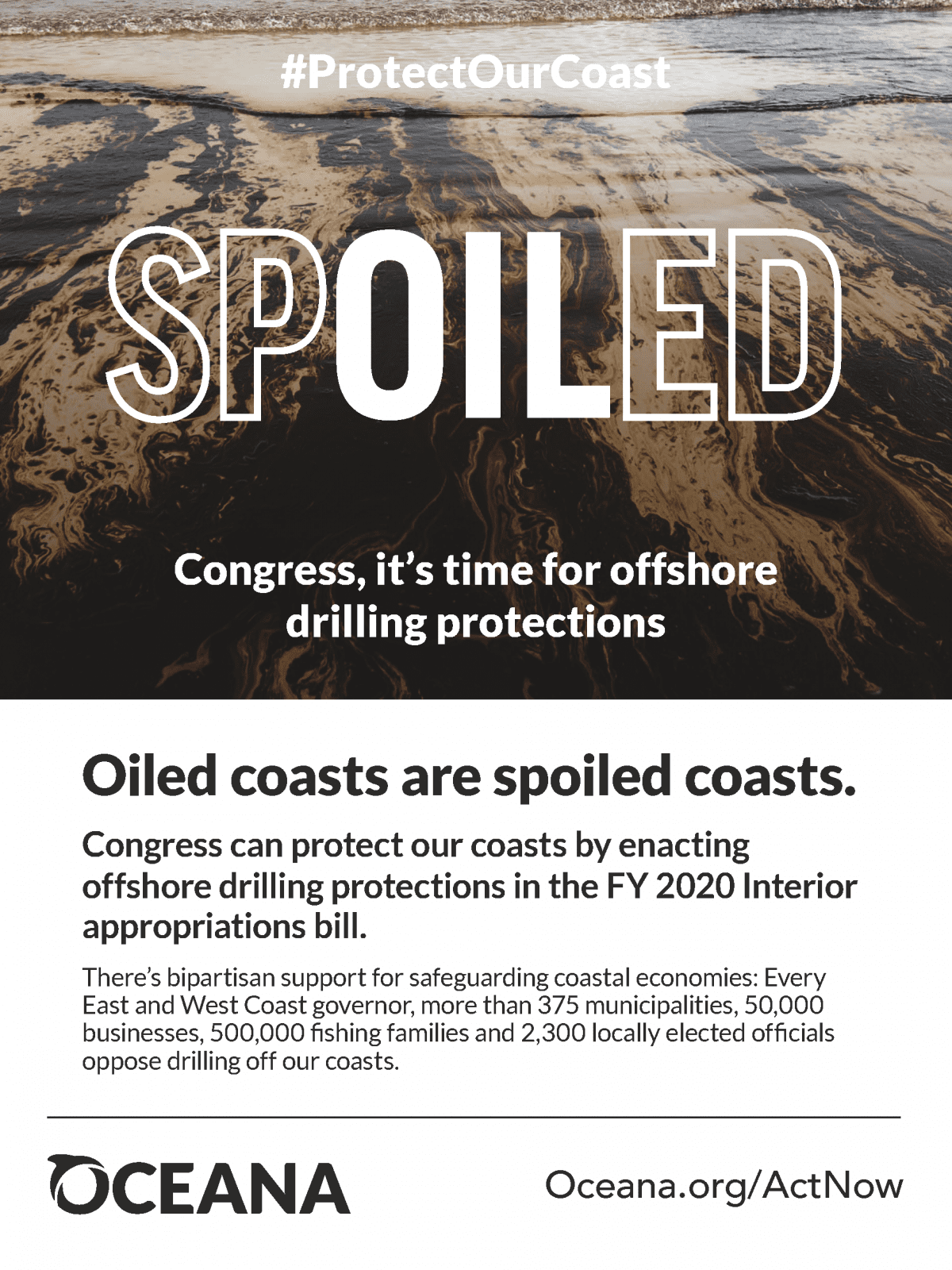 Expanded offshore drilling threatens more than 2.6 million jobs and $180 billion in GDP from tourism, recreation and fishing along the Atlantic, Pacific and the Gulf coast of Florida. As we approach the 10-year anniversary of the BP Deepwater Horizon disaster, coastal leaders emphasized their livelihoods are at risk under President Trump's radical offshore drilling plan.
Offshore drilling enjoys bipartisan opposition because of the threat posed to coastal economies and the environment. Beginning in 1982, U.S. waters were protected from offshore drilling by moratoriums in the Atlantic, Pacific and Arctic Oceans. In 2008 President George W. Bush lifted these protections. In 2018, President Trump proposed to open up more than 90% of federal waters to drilling. With nearly 30 years of precedent, Congressional action could ensure this plan is never set in motion.
In June, the House passed three amendments to the FY20 Interior-Environment appropriations bill (H.R. 3055) that would stop the expansion of offshore oil drilling activities in the Atlantic, Pacific and eastern Gulf of Mexico in 2020, as well as an amendment that would block funding for the Bureau of Ocean Energy Management (BOEM) to issue permits for seismic airgun blasting in the Atlantic Ocean. The coastal leaders spoke in strong support of these amendments at more than 65 meetings with House and Senate lawmakers, congressional staff, BOEM leadership and staff from governors of coastal states.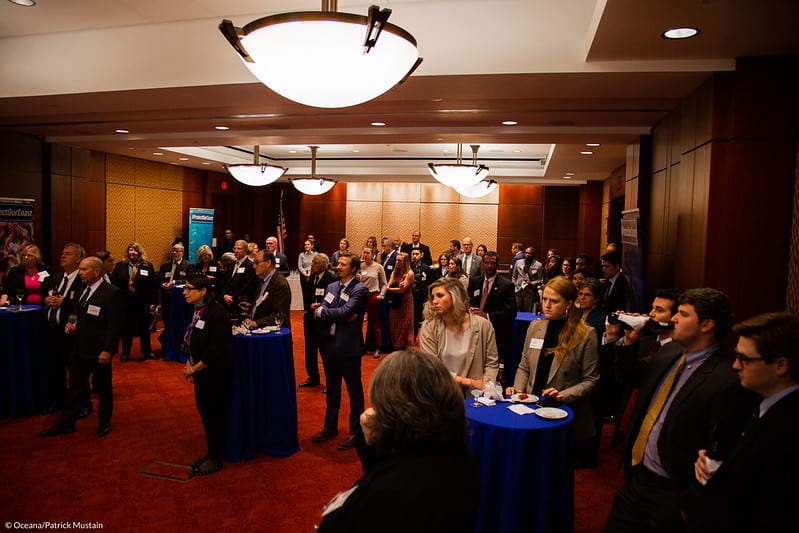 As part of the visit, Oceana hosted a reception with the coastal advocates and members of Congress, including Senators. Bob Menendez (D-N.J.) and Sheldon Whitehouse (D-R.I.), as well as Representatives Jimmy Panetta (D-C.A.), Paul Tonko (D-N.Y.) and Joe Cunningham (D-S.C.). The lawmakers voiced their opposition to dirty and dangerous offshore drilling. A complete list of grassroots opposition can be found here.
Protecting our coasts from dangerous offshore drilling is crucial to guaranteeing the prosperity of our coastal communities and the health of marine ecosystems for generations to come. To help in the fight against offshore drilling expansion, urge your members of Congress to support offshore drilling protections.
View more photos from the visit here.