Along the Atlantic coast, over $95 billion in gross domestic product relies on healthy oceans, and a great deal of that comes from industries like fishing. For recreational fisherman Rich King and fishing tackle company owner Tim O'Brien, protecting the ocean from threats like offshore drilling means protecting their lifestyle and livelihoods.
Since 2010, King has been providing sport fishermen in Delaware, Maryland and Virginia with reports, techniques and news through the website Delaware Surf Fishing. The site grew to boast 2.9 million pageviews last year, and now serves as an important source of fishing-related news and information for the Delmarva region.
But King fears that expanding offshore drilling to the Atlantic would hurt him and his readers. He learned about the issue from Oceana and other nonprofits working independently in the Delaware area and has since been busy attending local opposition events.
"I pay attention to a lot of groups around here like Surfrider Foundation and Oceana," King said. "They were telling me about it, and I went and did my own research."
Seismic airgun blasting could especially hurt Atlantic sport fishing, King worries. This noisy process uses dynamite-like blasts of air to search for potential oil and gas deposits deep under the seafloor. Many studies show the blasts can harm marine life.
Earlier this year, a study published in Nature Ecology & Evolution demonstrated that seismic airgun blasts killed zooplankton from nearly three-quarters of a mile away. Within an hour of the blasts, zooplankton abundance had dropped by 64 percent. This is important, the authors noted, because many fish, top predators and marine mammals rely on zooplankton to maintain healthy populations.
Oil spills also could hurt recreational and commercial fisherman. After the BP Deepwater Horizon disaster, more than 88,000 square miles in the Gulf of Mexico were closed to fishing. Researchers estimated that the impact of the disaster on Gulf fisheries could total $8.7 billion by 2020, including the loss of 22,000 jobs related to commercial, recreational and mariculture fisheries.
"If it can happen in the Gulf of Mexico, it can happen on the Atlantic seaboard," said O'Brien, president of Tycoon Tackle, Inc. O'Brien has spent the past few years campaigning against offshore drilling and seismic airgun blasting. He's visited members of Congress to educate them on how oil expansion and exploration would threaten his industry and livelihood.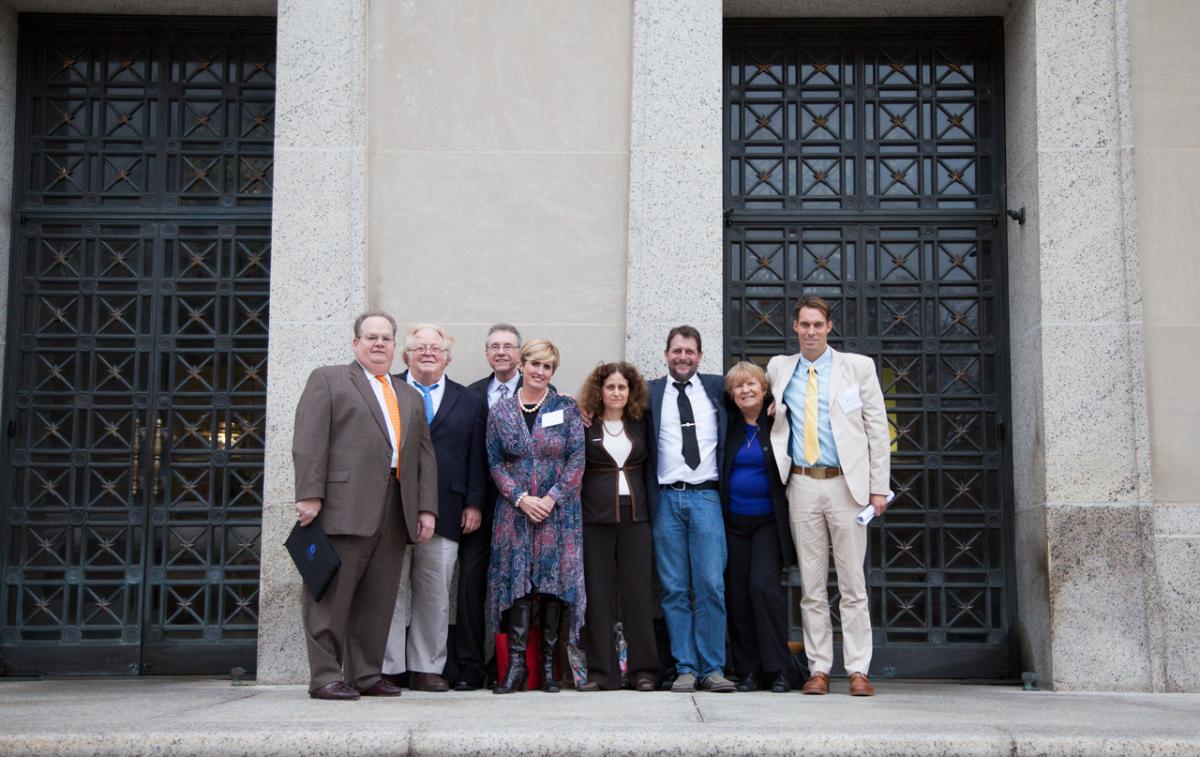 O'Brien has traditionally identified as a member of the Republican party, but does not see his desire to protect the ocean from oil spills in conflict with his political inclinations, and said he is very much a steward of the environment. Because so many livelihoods along the Atlantic, including his, depend on the ocean, he said the risk of another BP disaster is too great on a global level.
"I'm a fisherman, an angler that has been around the ocean my entire life," O'Brien said. "I believe in using the products of the environment, but I don't believe in depleting them. We have got to be responsible."
Other Republicans agree – South Carolina Gov. Henry McMaster has repeatedly stated his opposition to offshore drilling, saying that while energy independence is important, "we also need to take care of our precious natural resources."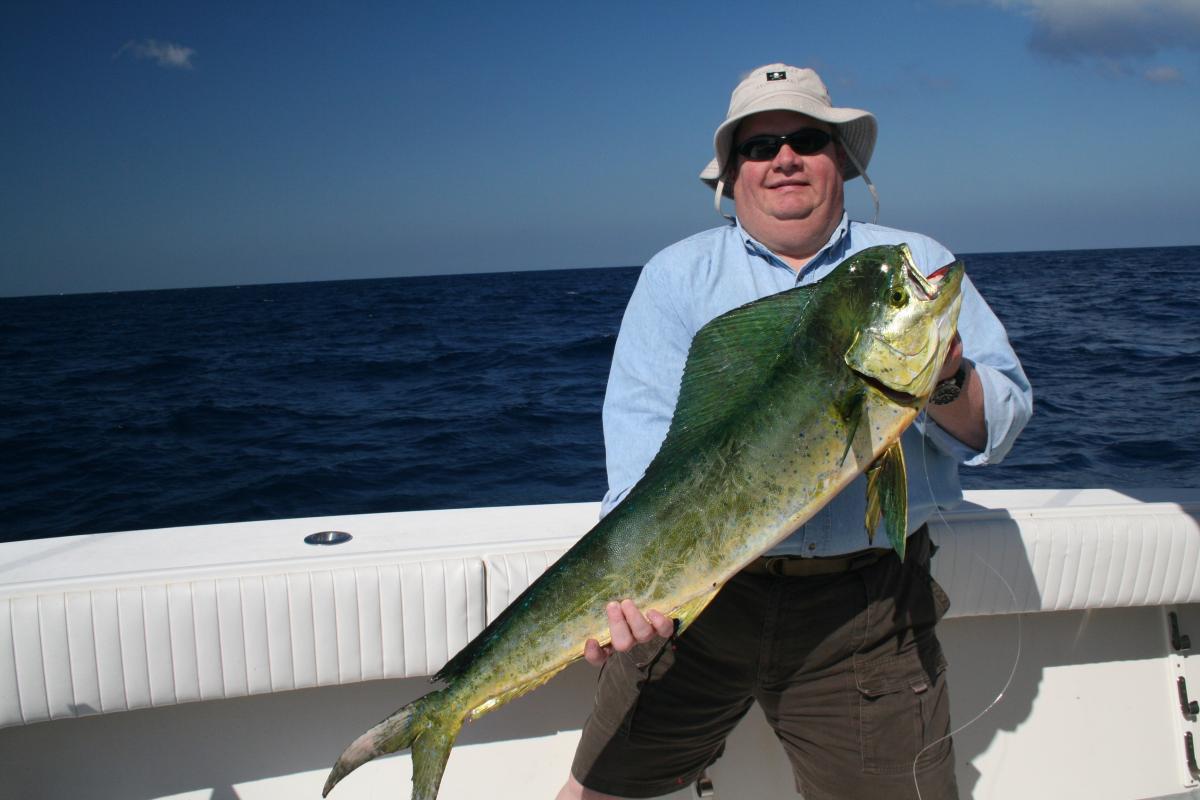 O'Brien is especially worried about Atlantic bluefin tuna, a highly migratory species that he says is valuable to ecosystem balance. Migratory fish like this are also popular with recreational fishers like King, who is concerned their migration patterns would be altered by seismic airgun blasting or offshore drilling.
After the BP disaster, a study found Atlantic bluefin tuna spawning grounds in the Gulf of Mexico were affected by the spill. While the extent of the effects are not yet known, scientists have found that crude oil interferes with fish heart cells, preventing them from beating effectively. O'Brien worries this could affect their life expectancy.
This uncertainty is part of why O'Brien argues offshore drilling shouldn't be expanded to the Atlantic.
"We don't know how the next generations of Atlantic bluefin tuna will turn out," he said. "The species is already under a lot of pressure."
O'Brien is not alone. His concern over Atlantic drilling pushed him to join the Business Alliance for Protecting the Atlantic Coast (BAPAC), which represents over 41,000 businesses and 500,000 fishing families from Maine to Florida that oppose offshore drilling activities in the Atlantic.
The growing grassroots opposition to offshore drilling and seismic airgun blasting also includes numerous fishing groups like the Mid-Atlantic Fishery Management Council, which is responsible for the conservation and management of fishery resources from New York to North Carolina. The council expressed serious concern about the potential negative impacts of seismic airgun blasting to fisheries and fishermen in letters to the federal government.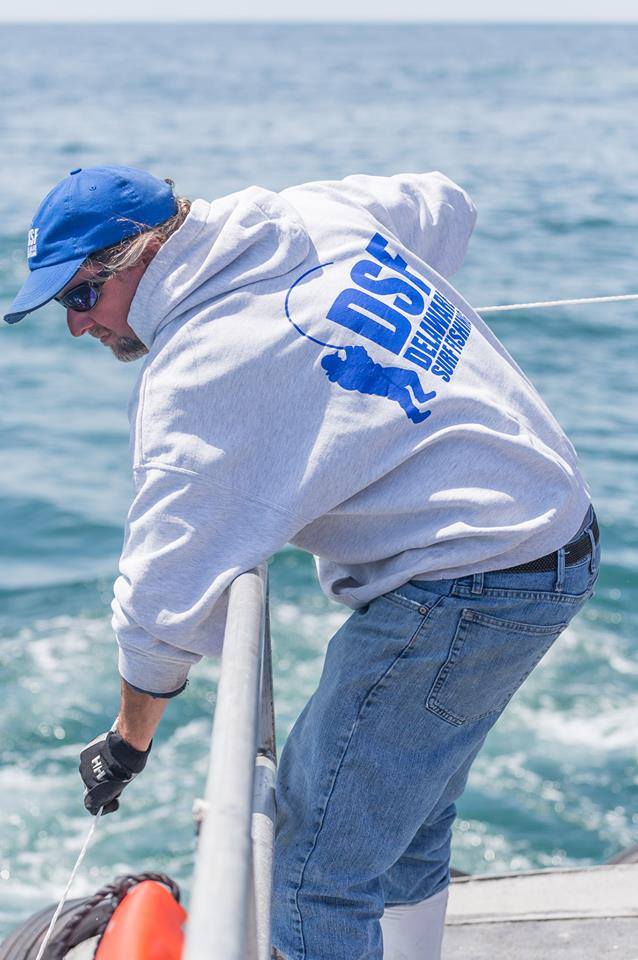 Both O'Brien and King plan to stay involved in the fight to protect our coast from offshore drilling. King often attends offshore drilling opposition events and shares them with his readers, while O'Brien takes opportunities to visit Capitol Hill and pens opinion pieces to publish in local papers.
"I think that you need to put this decision in the hands of the people that it affects the most," O'Brien said. "Those are the people that live along the coast that derive their daily livelihoods from the benefits of the ocean."
Next time, California swim shop owner Adriana Issakov shares her concerns about drilling on the Pacific coast. Issakov spends her mornings guiding swimmers in La Jolla Cove, which lies near an offshore oil repository, so far untouched.
Follow the Coastal Voices series at usa.oceana.org/Coastal-Voices — help us share their stories.