August 10, 2017
Coastal Voices Part 3: Big Oil's First Female "Company Man"
When Peg Howell first started working in the oil industry, the United States was feeling the effects of the 1973 oil embargo, imposed by some of the members of the Organization of Petroleum Exporting Countries (OPEC). The embargo banned petroleum exports to the U.S. and introduced cuts in oil production, leading to shortages in a country that heavily depended on foreign supplies.
Seeing the lines of people waiting at the gas station to fuel their cars made her work feel "like an important contribution" at the time, she said.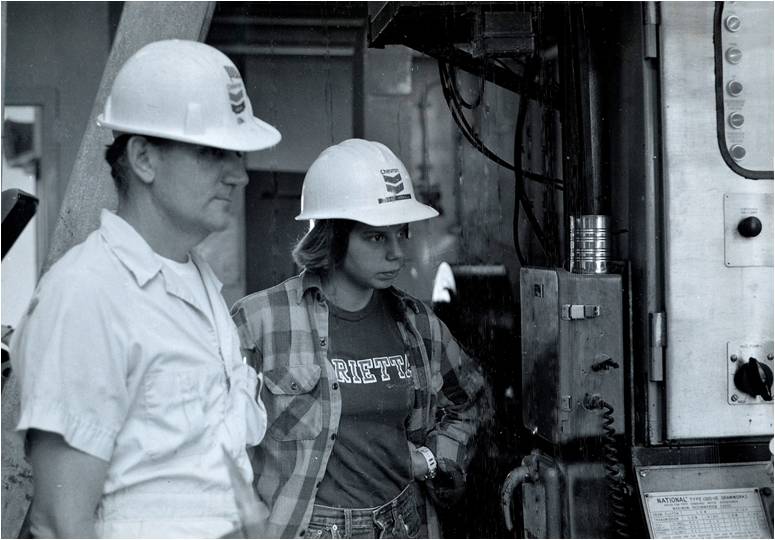 Howell first got a taste of the industry when she was encouraged to apply to the petroleum engineering program at Marietta College in Ohio. While in school, she started working in the oil fields.
"The summer after my junior year, I worked offshore in the Gulf [of Mexico] for the first time and I was hooked," she explained. "It's an amazing, exciting, scary business."
Upon graduating, she began working in 1979 as the first female "company man" on an oil rig, managing all the day-to-day operations. But after four years in the business, Howell felt it was time for a change and went on to earn her Masters of Business Administration.
Since earning her MBA from Harvard, she's worked mainly in business consulting, holding positions at companies like Mercer Leadership Development and KRW International.
Almost ten years ago, she moved with her husband to Pawleys Island, South Carolina, to enjoy a semi-retired life on the Southeast coast.
Now, when she's not looking for turtle tracks along the beach, she spends her time fighting against offshore drilling in the Atlantic Ocean.
She credits her move from working in oil to advocating against it to several factors: a need for renewable energy, the environmental damage fossil fuels inflict, the energy dominance of the United States.
But the real emotional moment for her change was the BP Deepwater Horizon disaster, she said.
"As somebody who had worked on a rig, who'd been responsible for the people who worked on a rig, when I heard that 11 men were killed in that blowout . . . I knew that that the oil business had not been taking care of itself," she explained.
And after hearing that offshore drilling was coming to the Atlantic, Howell knew it was time to act. She joined forces with other concerned citizens in 2015 to create Stop Offshore Drilling in the Atlantic (SODA), an all-volunteer, non-partisan grassroots group.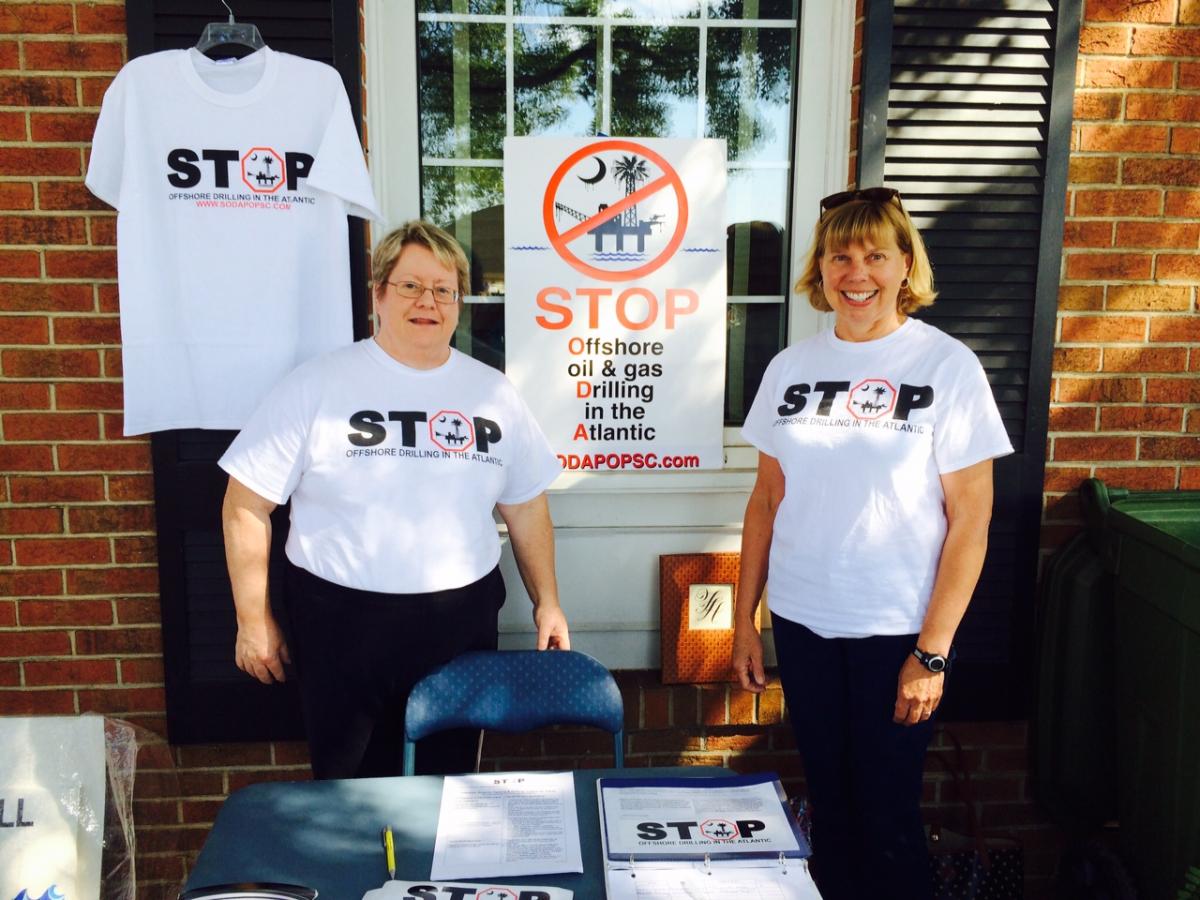 Since then, a core team of a dozen people have met at least twice a month, creating strategies to fight offshore drilling. In addition to the core, they've brought along about 2,000 people who are engaged with their work, Howell said.
Most recently, Howell testified on Capitol Hill against seismic airgun blasting and offshore drilling at a hearing held by the U.S. House of Representatives Natural Resources Committee.
She faced off against three offshore drilling proponents, who argued that seismic airgun blasting and expanding offshore drilling would provide benefits to the nation.
Howell spoke on behalf of the "hundreds of thousands of people who live along the coast have all said they don't want offshore drilling in the Atlantic."
"None of the other folks who were testifying had any evidence of anyone who was supporting offshore oil and gas besides their own particular financial interests," she added.
Once the oil and gas industry sets up their infrastructure onshore, Howell said, it creates serious consequences for coastal towns. Increased vessel traffic and pollution in coastal waterways, and truck traffic on already-congested roads are very real possibilities, along with higher taxes to fix the damage to the roads, she said.
Offshore drilling also won't bring money or jobs to the states. If there was to be offshore oil and gas drilling, rather than the jobs going to the local people jobs would go to those already working in the industry who live in the Gulf coast or anywhere around the world, Howell said.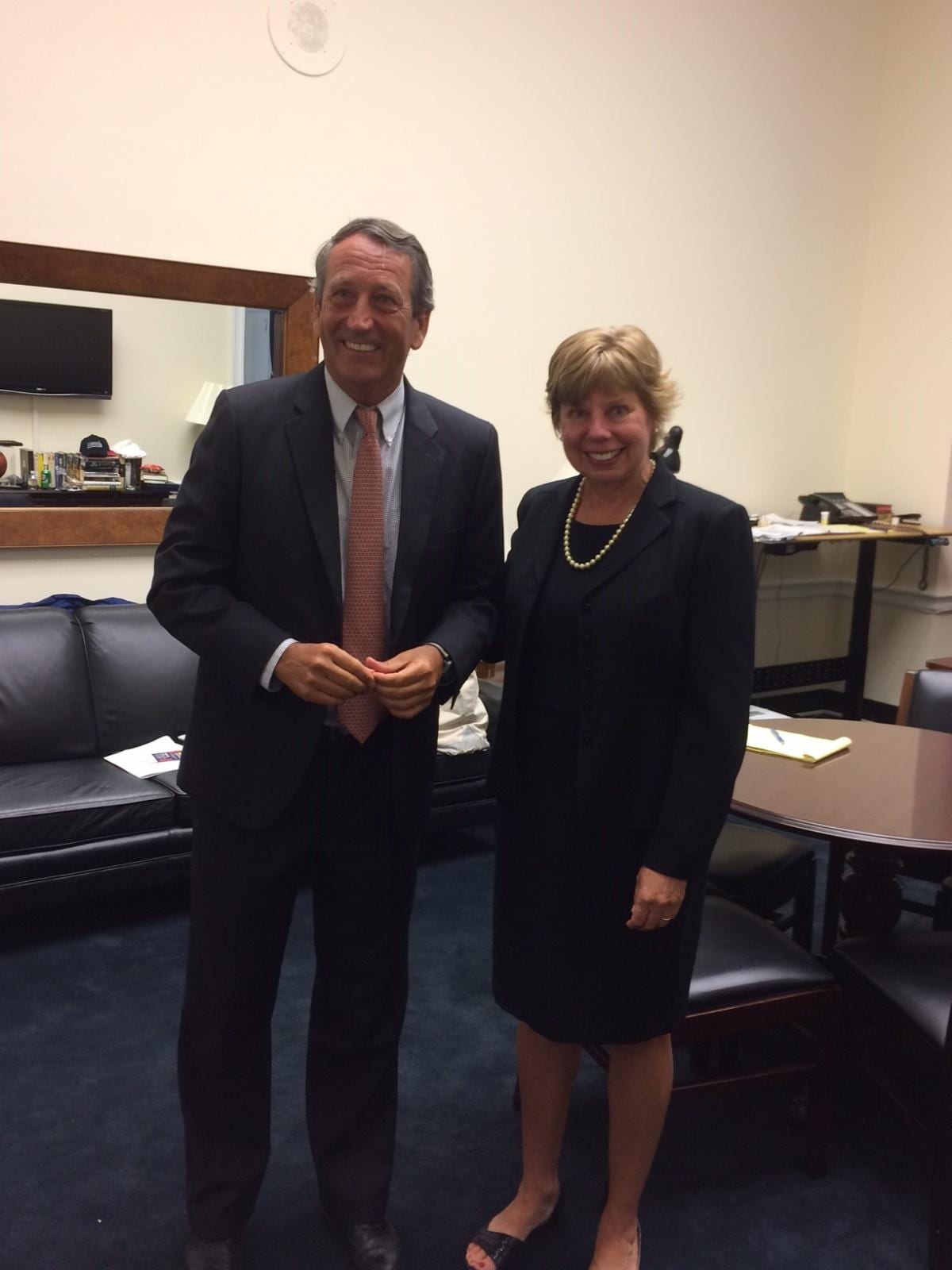 When asked what she would say to those who are cynical about engaging with the government, Howell warned against that mindset.
"That is exactly what the forces who are trying to put oil and gas drilling want people to think," Howell said. "What they want people to think is you don't have a chance to stopping big oil."
"If you give in and roll over, it's on you," she added. "It's your legacy that the future of this country is going to be tainted by offshore drilling in the Atlantic and all the nasty dirt, pollution [and] harm to human health that comes with it."
She encouraged people to "write their member of Congress, their senators, their every elected official within 100 yards of their house" and explain why they oppose seismic airgun blasting and offshore drilling.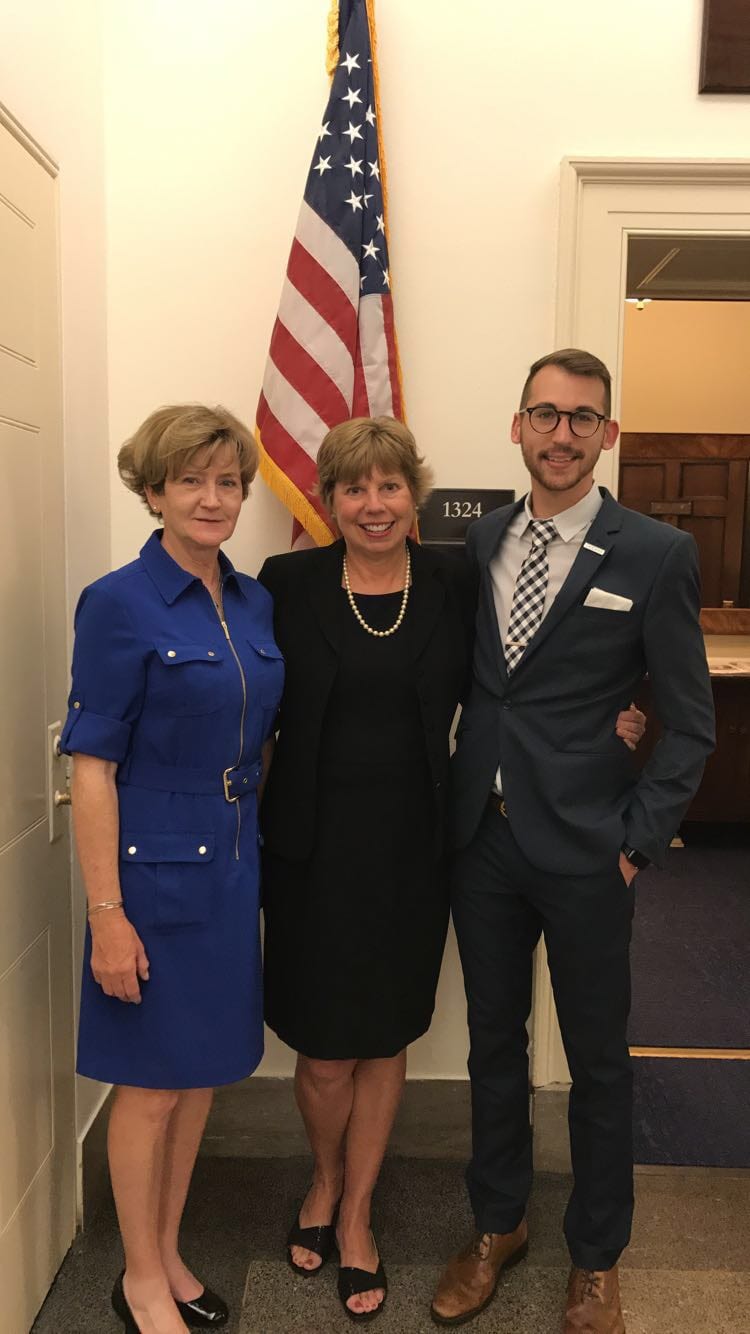 But Howell understands the frustration. Just a week before President Trump was inaugurated, she was celebrating that permits for seismic airgun testing in the Atlantic were denied, only to restart the fight once the new president took office.
"People get tired," she said, "but it doesn't take long before you reconnect why you're doing this."
"You're doing this to save the coast. You're doing this to create a legacy for your children and your grandchildren that is gonna allow them to come to the beach the same way we kept coming to the beach. It's gonna allow them to enjoy fishing off our coast. It's gonna allow them to see how awesome the salt marsh is. And that's why you do it."
Next week we'll meet Johnny Miller, city commissioner of Fernandina Beach, Florida. The city was one of the first East Coast municipalities to pass a resolution against seismic airgun blasting. A former sonar specialist in the Navy, Miller understands the science behind seismic airguns – and why we shouldn't use them in the Atlantic.
Follow the Coastal Voices series at usa.oceana.org/Coastal-Voices — help us share their stories.