From Jacksonville, North Carolina to Jacksonville, Florida, the Gullah/Geechee Nation keeps alive traditions that date back centuries, some of which haven't changed since their ancestors were kidnapped and brought to the coast from west and central Africa in the 1600s. After the Civil War, those former slaves bought land along the Atlantic, where their culture continued to develop.
In 2000, Queen Quet, Marquetta L. Goodwine, was elected chieftess and head-of-state of the Gullah/Geechee Nation, which was internationally recognized as a nation that same year. Since then, Queen Quet has worked tirelessly to preserve and protect the Gullah/Geechee people, their culture and way of life, which is under threat from potential seismic airgun blasting and offshore drilling.
"All aspects of our culture are important," she said. "Especially the fact that we are inextricably tied to the land and the waters of the Sea Islands and the [Intracoastal] Waterway and Atlantic Ocean."
Many Gullah/Geechee live on the Sea Islands, some of which still don't have bridges to the mainland. Much of the culture is derived from their African roots; for example, their sweetgrass baskets mirror similar ones made in Sierra Leone. They speak a fusion of English and African languages, and Gullah/Geechee is the only African American creole created in the United States, according to Al-Jazeera.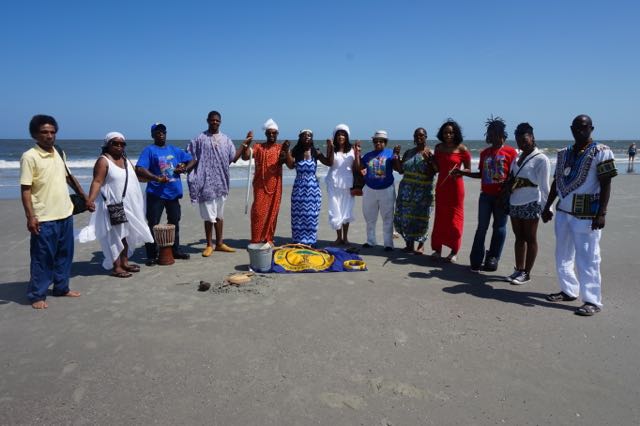 In 1996, Queen Quet founded the Gullah/Geechee Sea Island Coalition, the first organization of its kind dedicated to serving the Gullah/Geechee. Some of the coalition's functions include advocating for the rights of Gullah/Geechee people around the world and celebrating Gullah/Geechee culture.
In line with the coalition's mission, Queen Quet became involved in the fight against offshore drilling when it was first proposed by then-President Obama in 2010. Not long after that, the BP Deepwater Horizon disaster happened, which Queen Quet hoped would deter Obama from pursuing the idea further.
"I prayed that he would never revisit opening the Atlantic Coast to such harm now that he had a visual of the irreversible harm that takes place to the environment and cultural communities," Queen Quet said. "However, that did not happen!"
After receiving an invitation from Oceana, she began attending meetings hosted by the Bureau of Ocean Energy Management in which the agency solicited input on offshore oil exploration using seismic airgun blasting, a noisy and dangerous process used to search for potential oil and gas deposits deep below the seafloor.
"It was in those meetings that I learned about the seismic guns and became an opponent of those also," Queen Quet said.
Studies have shown that seismic airgun blasting can result in 40 to 80 percent reduced catch rates in fish such as haddock, hearing system damage in pink snapper and stress responses in bivalves.
The proposed areas for seismic airgun blasting overlap with essential fish habitat where many Gullah/Geechee fish, often using the same methods their ancestors did centuries ago.
"Gullah/Geechees have sustained their families and their fishing traditions from not only our creeks and estuaries, but from the Atlantic Ocean," she said in an article. "The money that these [oil and gas] industry people claim would come in could never be enough to pay for the loss of cultural heritage that [exists] here," she said.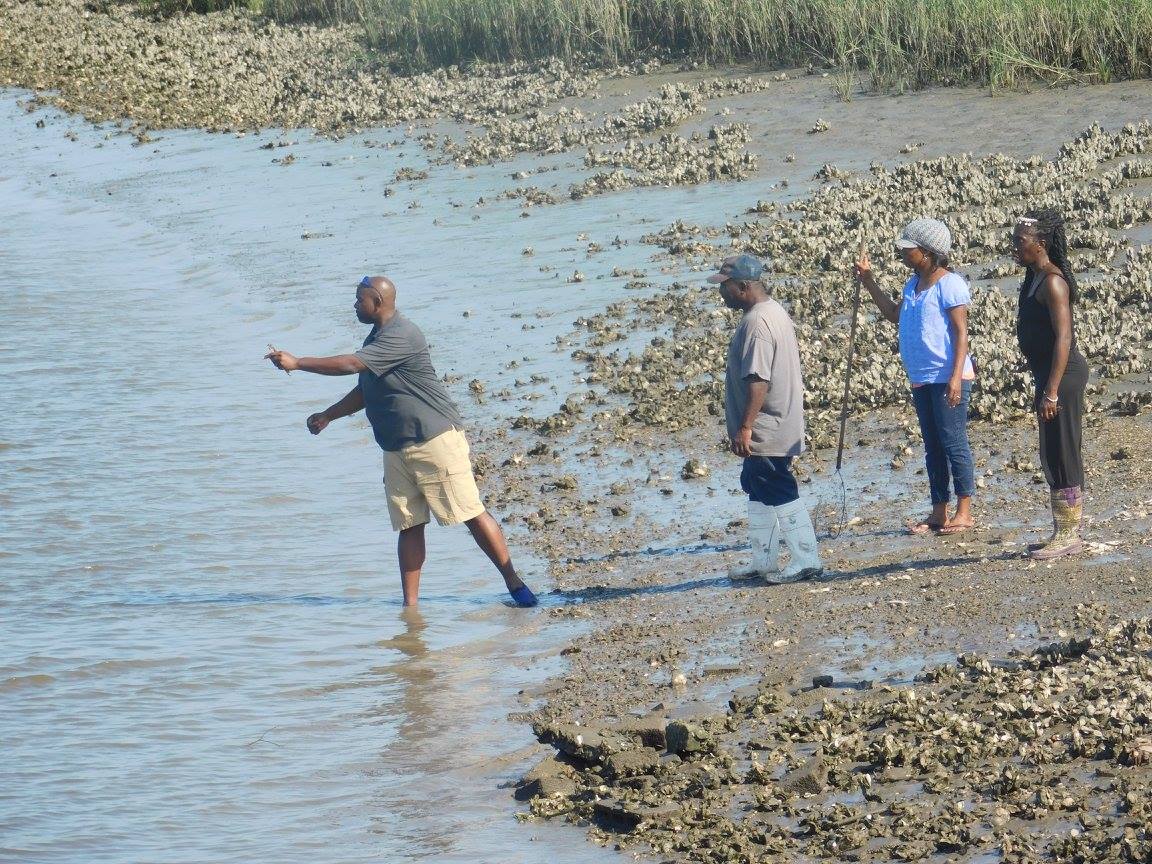 In 2015, BOEM requested public comments on the 2017-2022 oil and gas leasing program. Queen Quet submitted her concerns:
"Gullah/Geechee fisheries are already inundated with issues of climate change, sea level rise, ocean acidification, hurricanes and environmental pollutants due to overbuilding and industrial endeavors along the watershed in the region," her comment read.
"Adding the use of seismic gun activity which would now cause fish and other sea creatures that are necessary staples of the Gullah/Geechee diet to leave the area would be devastating to the community . . . Not only is this coastline a place of physical nourishment for the Gullah/Geechee population, it is also a place of spiritual nourishment and place of continuing traditions."
Pursuing offshore drilling would further our dependence on fossil fuels and worsen the impacts of climate change on coastal communities and the marine environment. Just last month, two California counties and a city sued 37 oil, natural gas and coal companies and trade groups, "saying their actions intensified climate change and exacerbated costly sea level rise."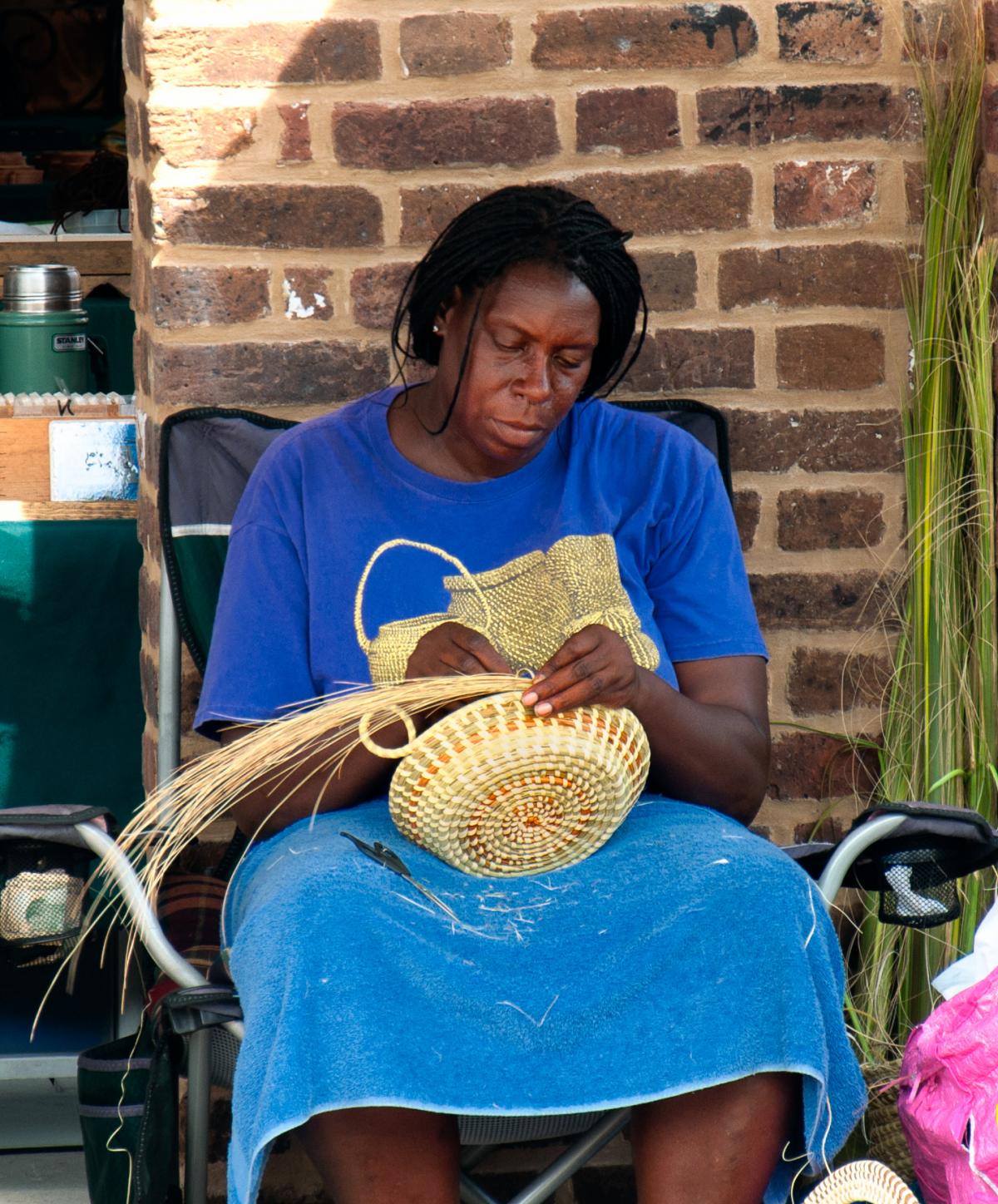 In 2015, the Gullah/Geechee Nation passed their own resolution opposing seismic airgun blasting and offshore drilling along their shores.
However, Queen Quet said, "obviously our voice is NOT being heard in Washington because if it was, we would not have to be speaking about this issue again!"
In April, President Trump signed an executive order aimed at expanding offshore drilling and exploration to new areas, including the Atlantic coast.
As of 2016, the United States is the largest producer of petroleum and natural gas. President Trump also wants to sell half of the country's strategic oil reserves – a stash of nearly 700 million barrels of oil. The Atlantic has less than four percent of the nation's total oil reserves; we don't need Atlantic oil for energy independence.
Rather than listening to the American people, the federal government is acting in the best interest of oil and gas companies.
Meanwhile, the opposition to seismic airgun blasting and offshore drilling continues to grow.
Today, the Gullah/Geechee Nation is joined by 130 municipalities, six governors and an alliance representing over 41,000 business and 500,000 fishing families on the East Coast.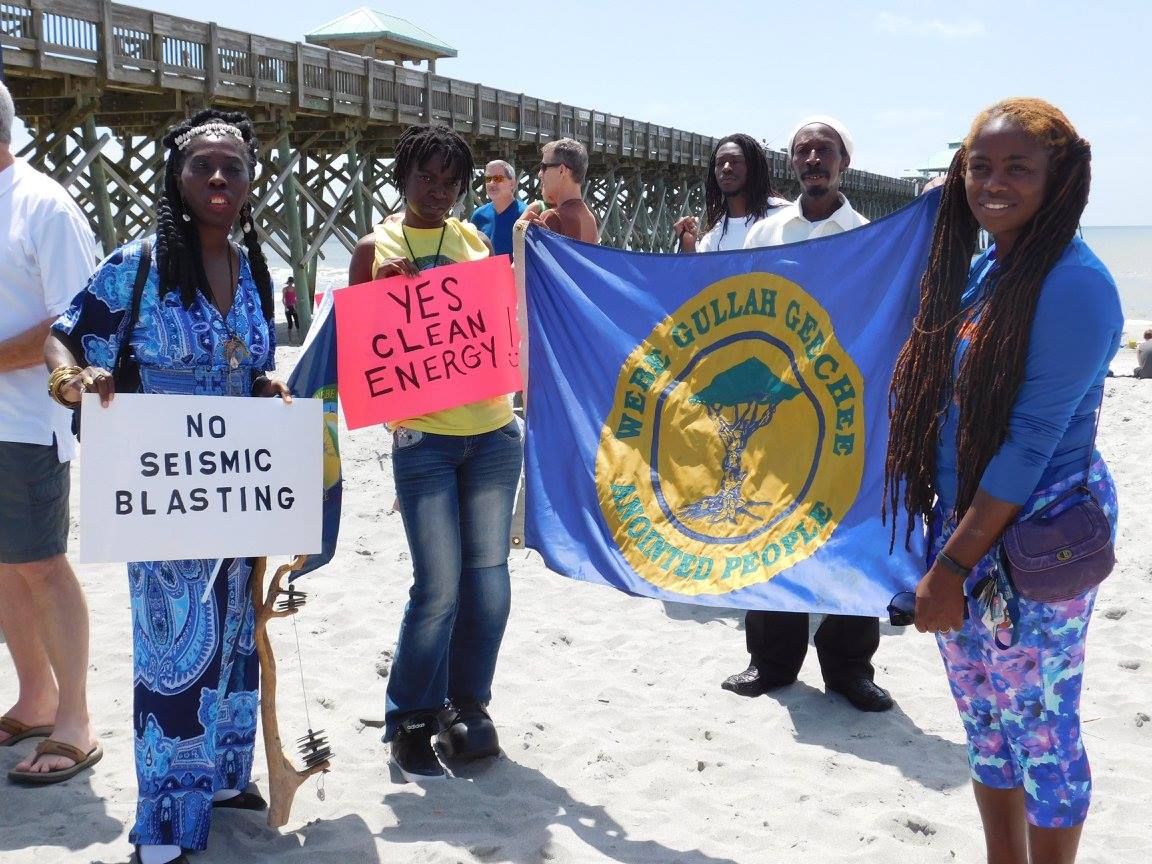 "The Gullah/Geechee Nation has a right to continuing our cultural heritage on this coast and that will be harmed if any seismic [airguns] and oil explorations or drillings throw off the ecological [balance] of the cultural landscape that is our homeland," Queen Quet said.
Next week we meet Emilie Swearingen, mayor of Kure Beach — the flash point in the fight against offshore drilling in the Atlantic. Find out what's happening now in the town that sparked a movement along the East Coast from New Jersey to Florida.
Follow the Coastal Voices series at usa.oceana.org/Coastal-Voices — help us share their stories.