September 21, 2017
Coastal Voices Part 8: The Key is Prevention
It was at a house party last year that Kim Miller learned more about the nonprofit Mothers Out Front and its members.
It was "kind of like Tupperware parties, but instead of containers, it's climate change we talk about," she said. Soon after that party, she became an organizer for the group.
For Miller, whose prior work at a state park gave her an appreciation for nature, it was clear that fossil fuels were harmful for myriad reasons, like their contribution to climate change and the risk of oil spills. But one of her main concerns was their impact to human health.
One example Miller gave was Lambert's Point, a neighborhood in Norfolk, Virginia, that hosts a coal plant, which residents said affects their air quality.
"All day long, they're dumping coal and the dust flies up in the air," she said. "And there's a high incidence of asthma in that neighborhood, severe asthma."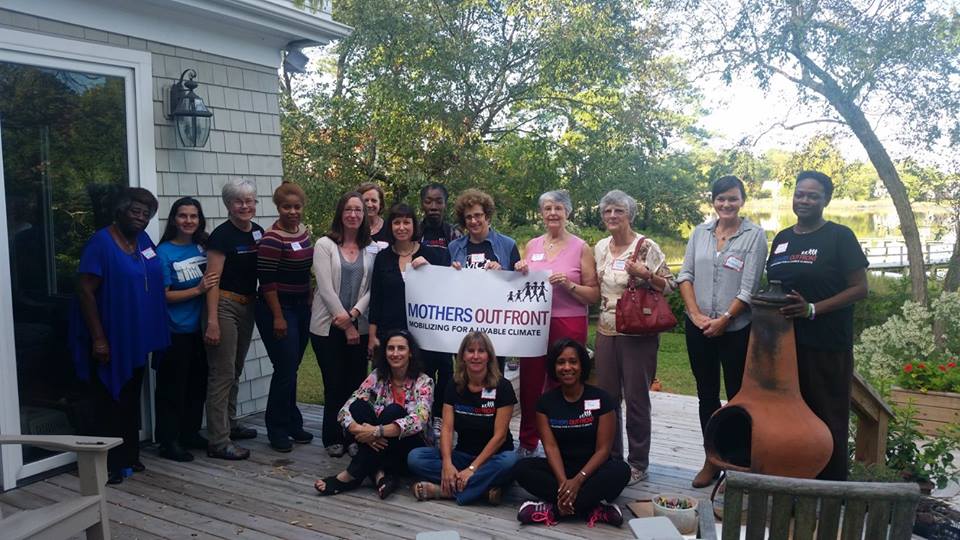 A similar situation can be found in an 85-mile stretch between Baton Rouge and New Orleans, Louisiana, along the Mississippi River known as "Cancer Alley." More than 150 fossil fuel plants and refineries line the river, where environmental justice advocates fight for the health of the neighborhood residents, according to MSNBC.
Louisiana has among the highest cancer incidence and death rates in the country, and residents who live near plants and refineries can be exposed to cancer-causing chemicals. In 2012, an Exxon chemical plant in Baton Rouge spilled more than 30,000 pounds of naphtha, a compound that contains benzene – which is known to cause cancer.
If offshore drilling is expanded to new areas, coastal industrialization like oil refineries and pipelines could come with it, according to the Southern Environmental Law Center.
Oil spills can also affect human health. For example, in 2010, the BP Deepwater Horizon oil rig exploded, gushing over 200 million gallons of oil into the Gulf of Mexico. Clean up efforts exposed workers to chemicals that can cause damage to lung cells. Scientists suggest this damage could be associated with diseases like asthma and cystic fibrosis. Gulf residents also reported increased symptoms of depression that did not improve even years later.
However, Miller said, change is difficult to enact because fossil fuel companies won't admit to the harm they cause.
"The fossil fuel industry won't accept responsibility because you can't pinpoint exactly why people are getting sick," she said. "You can't prove definitively that specific contaminants came from that specific plant, and I think that because these regulations and the standard of proof is so loose, they can get away with it."
These are all threats the Atlantic coast has been spared. At least until now.
While Mothers Out Front has largely been focusing on the after-effects of fossil fuel use, Miller realized prevention was just as important after she watched a short documentary about seismic airgun blasting – the process of using dynamite-like blasts to search for potential oil and gas deposits beneath the sea floor. Seismic airgun blasting is, after all, the precursor to offshore drilling. The Trump administration could green-light seismic ships to begin surveys soon.
"We really need to be active even in the pre-production of the fossil fuels," Miller said, and that includes seismic airgun blasting, she said.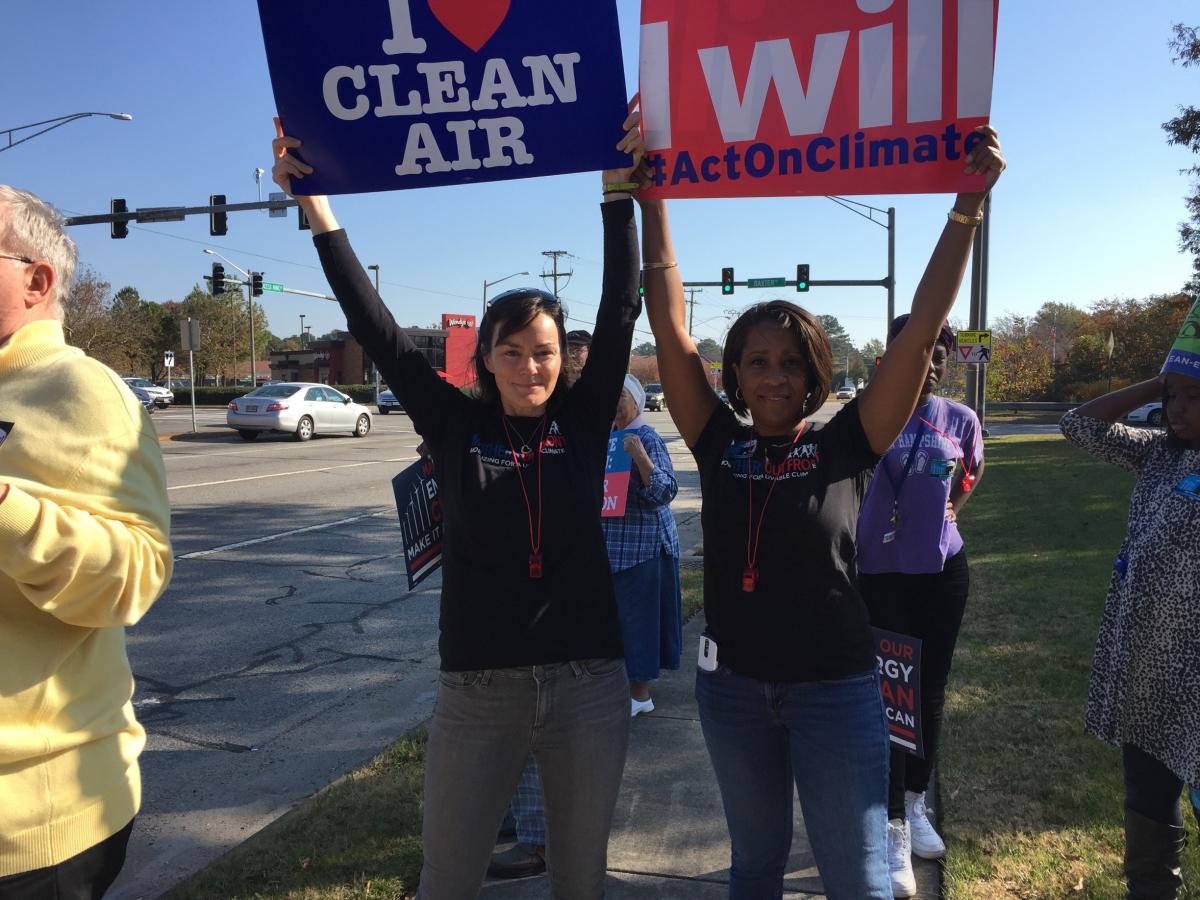 When it comes to public health, prevention can be an effective and efficient way to stop disease and illness before it happens. According to the Centers for Disease Control and Prevention, "increasing the focus on prevention [like diet improvement and smoking secession] in our communities will help improve America's health, quality of life and prosperity." The CDC estimates a majority of deaths in the U.S. stem from largely preventable chronic illnesses, which affect half of all American adults. Because treatment is expensive, prevention could save many lives and lots of money, according to public health experts. Trust for America's Health estimates that every dollar invested in prevention results in $5.60 in savings in treatment per person — yielding more than $16 billion in medical cost savings annually.
Can similar tactics be applied to prevent the damage from our use of fossil fuels? Preventing seismic airgun blasting can be an easy way to eliminate the harm of fossil fuel use and extraction before it even begins, Miller argued. The coastal residents of the Atlantic could be spared any potential damage to their health, she said. And, denying seismic permits would also help protect marine animals that could be harmed, like whales and zooplankton, Miller added.
To protect human and environmental health, an ounce of prevention is worth a pound of cure, Miller said. Stopping harmful practices like seismic airgun blasting before it begins and investing in clean, renewable energy like wind can help ensure that our communities have clean air, water and soil, she said.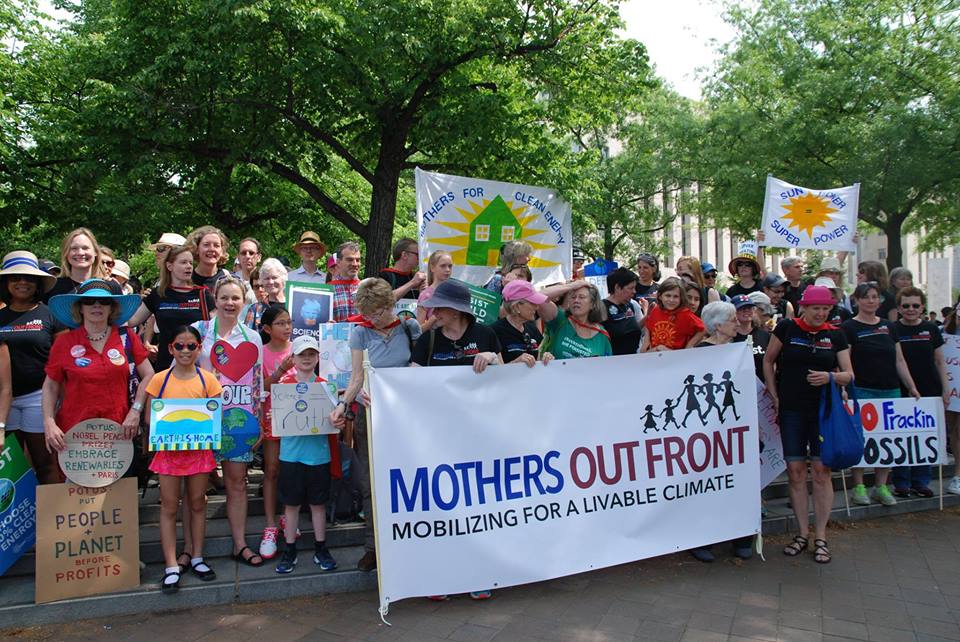 But it's not only the potential threats to human health that motivate Miller. She's also worried about her favorite animal: the humpback whale, which can be found at the mouth of the Chesapeake Bay.
For most, it's not every day that you get to see a humpback whale up close. But for Miller, she recalled the moment this dream came true during a trip off the Virginia Beach coast where she found herself unexpectedly close to one of the largest creatures on Earth.
"It was beautiful," she said.
She worries the search for oil and gas in the Atlantic will drive the species away with practices like seismic airgun blasting.
If that happens, Miller worries, "I will never see that again, my kids will never see that again."
Next week, restaurant owners Laura Habr and George Kotarides explain how seismic airgun blasting and offshore drilling threatens their thriving coastal businesses.
Follow the Coastal Voices series at usa.oceana.org/Coastal-Voices — help us share their stories.