When Croc's 19th Street Bistro co-owner Laura Wood Habr first heard that offshore drilling was on the table for the Atlantic Ocean, she didn't think she needed to get involved because "it was a federal issue."
But "as time ticked away, it became more apparent that there was a need for local voices" Habr explained.
As a lifelong resident of Virginia Beach and a business owner, Habr understands the importance of a healthy environment for the economic vitality of her restaurant and sought to learn more about the impacts of offshore drilling.
One of her first concerns was how offshore drilling activities could affect seafood prices and availability. Habr's bistro offers several seafood dishes, including crab cakes and pan seared scallops. Oil exploration and drilling in the Atlantic could threaten the seafood industry in several ways.
Oil spills have been shown to affect consumer confidence in seafood. A survey conducted by the University of Minnesota found that more than half of U.S. consumers said they would change their seafood consumption due to safety concerns after BP's massive Deepwater Horizon oil spill.
Fish catch rates can also be affected by the precursor to offshore drilling, seismic airgun blasting. This is the process of using dynamite-like blasts of air to search for potential oil and gas deposits. Studies have shown seismic airgun blasting resulted in 40 to 80 percent reduced catch rates of species like Atlantic cod, haddock, herring and sand eel, which could hurt both commercial fishers and Virginia businesses. Many fishing groups, including the Mid-Atlantic Fishery Management Council have expressed serious concerns with the practice.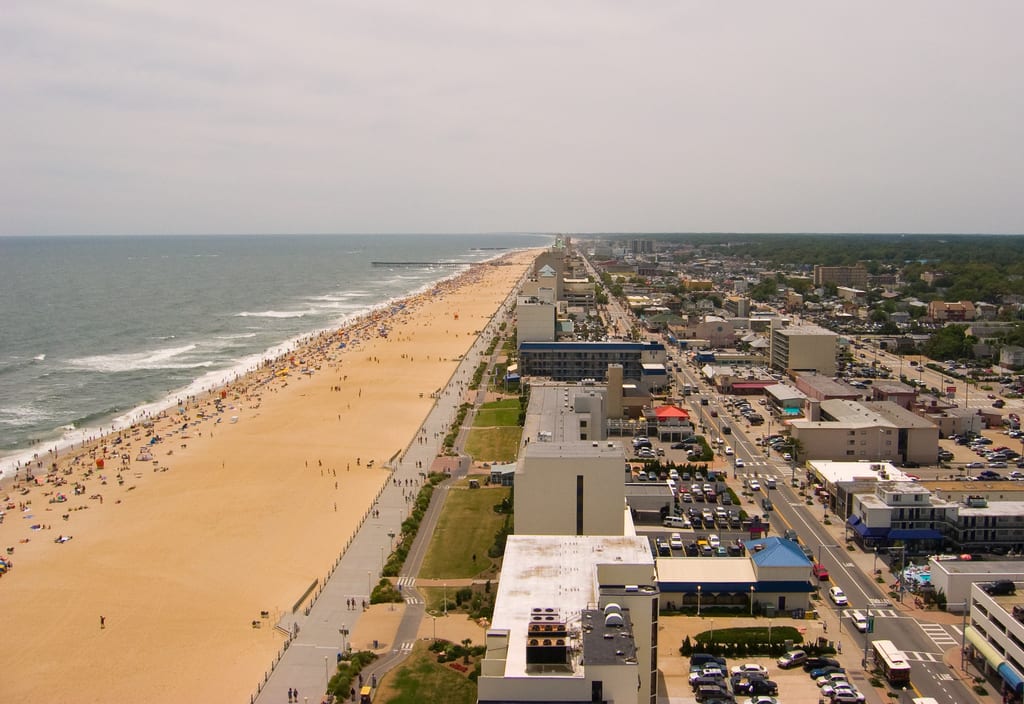 Habr also feared for the natural beauty of the coastline of Virginia Beach, which was recently named one of the best beaches to travel to by TripAdvisor.
"Offshore drilling and the remnants of it, the day-to-day operations, and the industrialization of our coast is not part of the business plan for having a clean beach," Habr said.
It would affect tourism, Habr said, which is integral to Virginia Beach's economy.
"As someone who enjoys the quality of life here, that could be very impactful from just aggravation of having to wipe tar balls off your feet," she added.
Many residents along the Gulf Coast are familiar with this problem – months and even years after the BP Deepwater Horizon disaster, tar balls washed up on the shores in places like Orange Beach, Alabama, and Pensacola Beach, Florida.
Even the perception of having oil on the beach can be detrimental, Habr said.
Impacts from the BP Deepwater Horizon spill were not limited to just communities where oil coated their coast. Some towns that weren't directly affected suffered consequences because of their proximity to the Gulf of Mexico. For example, real estate agents in St. Petersburg, Florida, reported the spill negatively affected home sales, even though their water and beaches were clean.
George Kotarides, owner of Virginia Beach chain Dough Boy's California Pizza echoed Habr's concerns. Kotarides is a member of the Business Alliance for Protecting the Atlantic Coast (BAPAC), which formed in 2016 to advocate against the expansion of offshore drilling and seismic airgun blasting to the Atlantic. BAPAC has since grown to represent over 41,000 businesses and 500,000 commercial fishing families.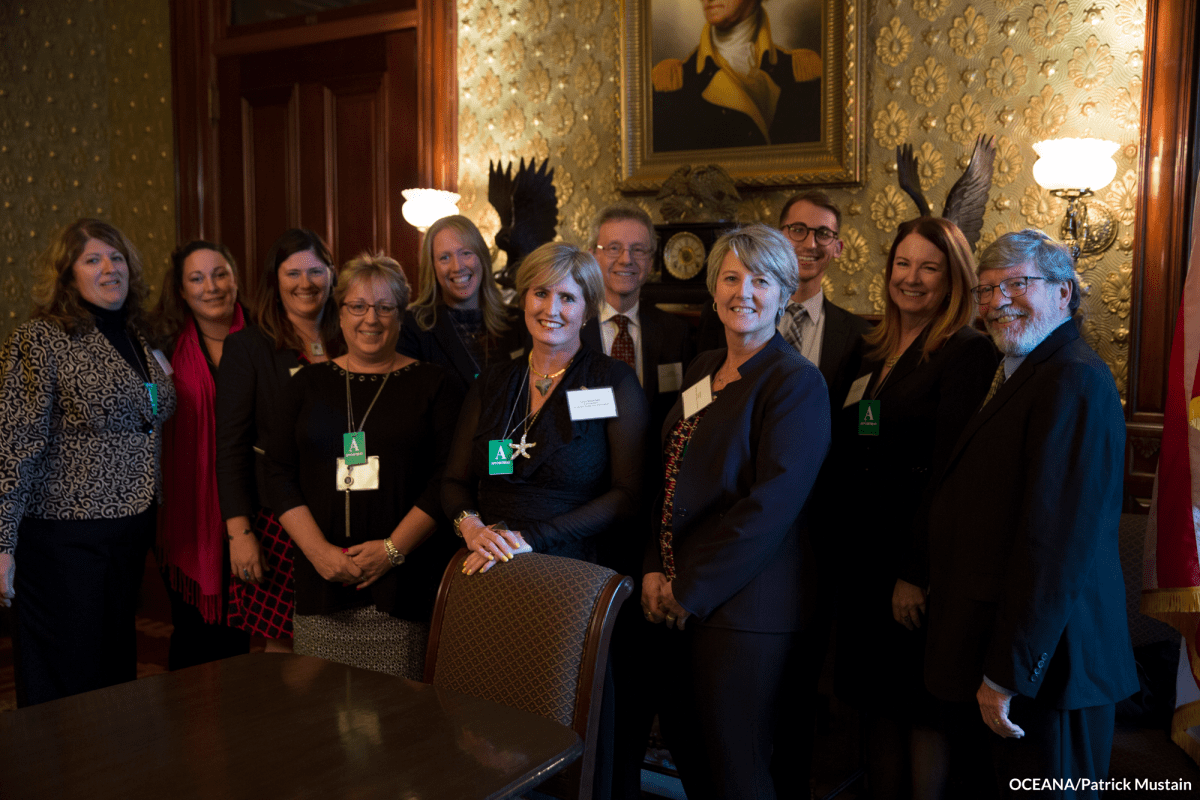 "[Offshore drilling] would completely destroy our image," Kotarides said. "That would take years and years to recover just the image part of it."
"Any kind of problem could be catastrophic not just for the fish and wildlife, but for the people who live on and enjoy the waterways, and also business," Kotarides said.
To stop offshore drilling from coming to new areas, Kotarides said it will take a lot of individual effort, but "every little bit counts, like every vote counts in an election."
"Spend a little bit of your time drafting up a letter, or going online and signing a petition," he suggested. "Contact your local and state and federal officials. They're the ones that are going to make a difference."
Kotarides cited one recent victory as a result of lobbying from community members like himself: the Virginia Beach city council voted in June to oppose offshore drilling and exploration, a major switch from a few years ago when the city had a resolution of support for offshore drilling in place.
Habr said she got involved because she felt she could serve as a liaison between business leaders, decision-makers and city leadership to educate them on the real costs and risks. She serves as vice president of the Virginia Beach Restaurant Association and board member of BAPAC, working to show that any supposed benefits coastal communities might gain from offshore drilling or seismic airgun blasting won't come close to the damage they could wreak on East Coast economies and ecosystems.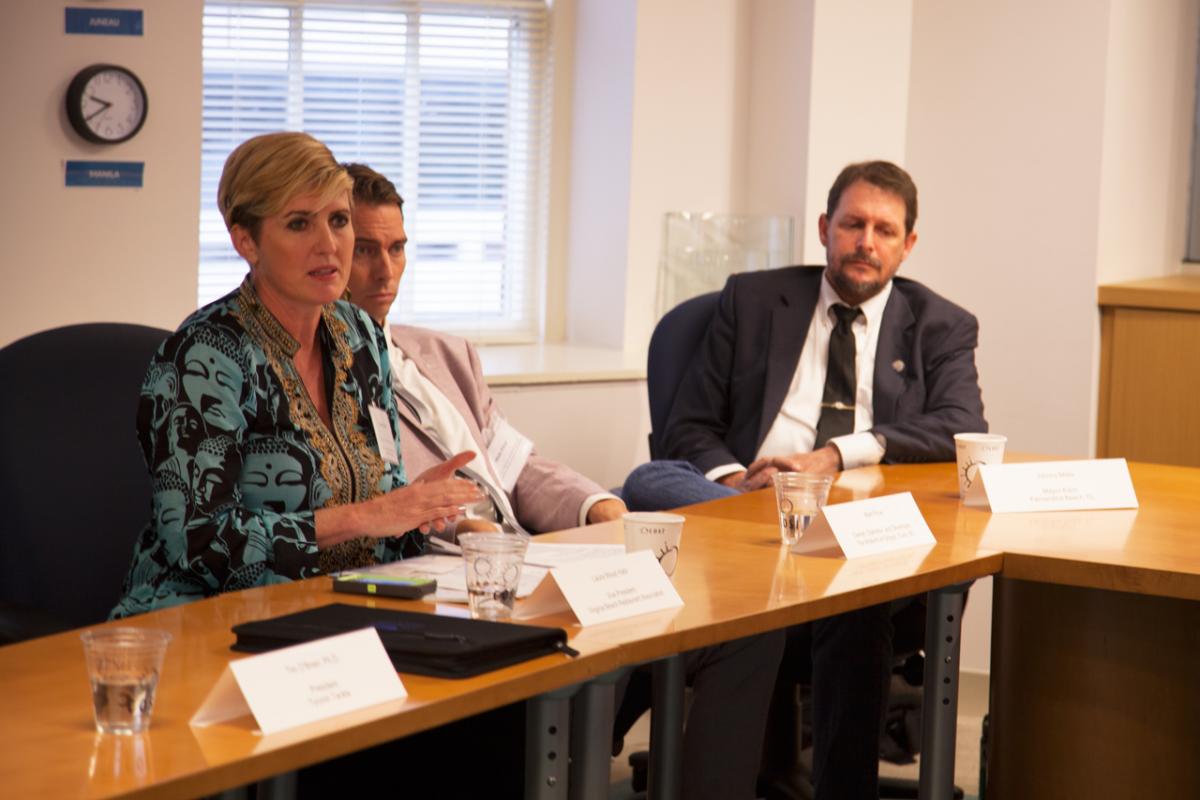 "Oceana was the key factor into helping people like myself who might have a little experience [in politics] and people who had never been involved in any kind of campaign or lobbying or advocacy issues," Habr said.
Kotarides and Habr are part of a massive grassroots opposition movement against seismic airgun blasting and offshore drilling that includes more than 130 East Coast municipalities; fishing and business groups; bipartisan elected officials from every level; and everyday citizens. The movement has been key in convincing important influencers, like Gov. Terry McAuliffe, to voice their opposition to offshore drilling.
Habr urged other business owners to make fighting offshore drilling a priority.
"It wasn't a good business deal when it first became an issue and it's still not and it's never going to be," Habr said.
The oil and gas industry has exaggerated the supposed economic benefits of offshore drilling in the Atlantic, which have been debunked in a report by the Center for the Blue Economy. In Virginia alone, the fishing, tourism and recreation industries support over 91,000 jobs and generate $5 billion in gross domestic product, all of which would be at risk if offshore drilling and exploration is expanded to the Atlantic.
"This might not be on your top ten list of issues that you deal with day-to-day in your business," Habr said. "But it will become number one if we allow this to happen or if we don't try to stop it."
Next week, Penny Hooper of the North Carolina Interfaith Power & Light explains how and why faith leaders are working to fight against climate change and stop offshore drilling from expanding to the Atlantic coast.
Follow the Coastal Voices series at usa.oceana.org/Coastal-Voices — help us share their stories.