January 23, 2015
Dusky the Shark Comes Ashore in Tampa to Raise Awareness for Overfishing
On Wednesday, residents of Tampa, Florida may have seen a shark walking around on land. Oceana's Dusky the Shark came ashore to visit the Florida Aquarium in an effort to raise awareness about the dwindling population of his fellow dusky sharks. The visit was a stop on Dusky's "Bucket List" – a campaign to meet with and gather more supporters around the country. Armed with his bucket and members of Oceana, Dusky hopes to meet fisheries officials, elected officials, celebrities and concerned members of the public who might champion his cause.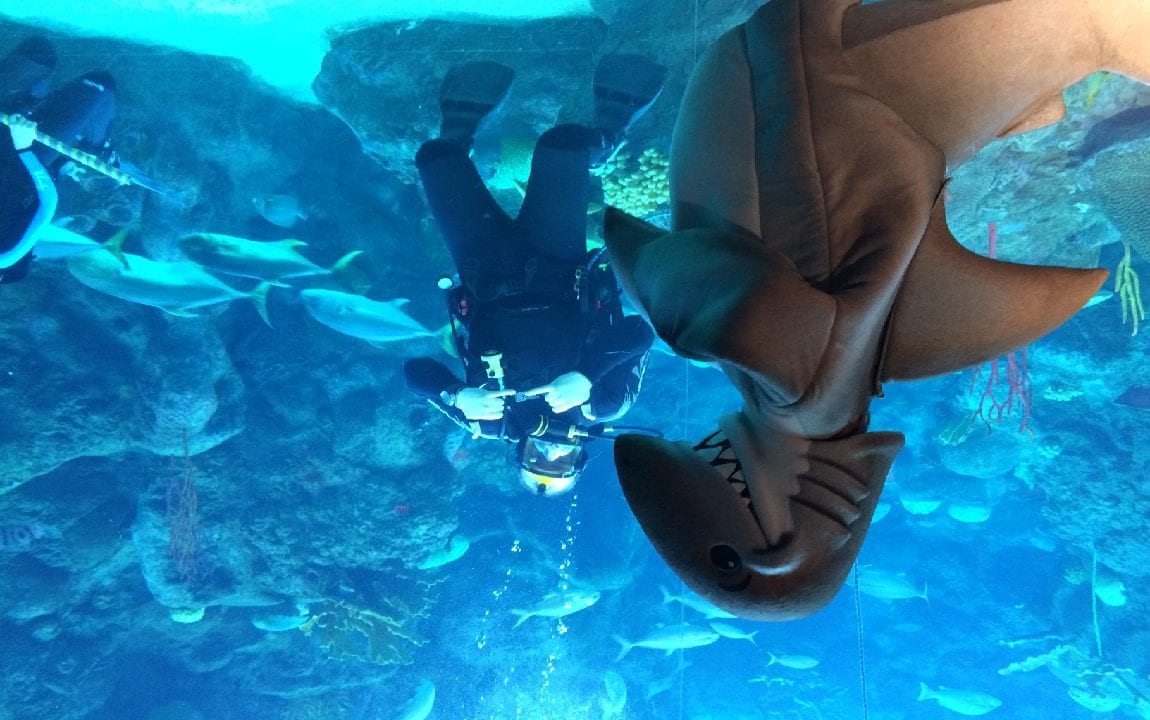 (Photo: Dusky the Shark at the Florida Aquarium. Photo credit: Oceana)
Dusky sharks can normally be found in the waters all along the East Coast, ranging from Florida to the Mid-Atlantic. However, their population has declined by a startling 85 percent due to overfishing and bycatch. The sharks are often caught on longlines targeting other animals, such as swordfish or reef fish. In 2010 alone, more than 3,400 dusky sharks were caught as bycatch in just two longline fisheries in the southeast region. These fisheries were among the biggest bycatch offenders in the United States in Oceana's "Wasted Catch: Unsolved Problems in U.S. Fisheries" report.
Once a top prize for sport and commercial fishermen alike, dusky sharks have been in trouble for many years. In 2000, the National Marine Fisheries Service (NMFS) prohibited fisherman from catching them in an effort to slow their decline and allow the population to rebuild. However, the federal regulation only specified that this be for sharks caught intentionally, and failed to take into account the dramatic effects of bycatch, or the incidental capture of this species. With as many as 75,000 dusky sharks caught as bycatch since the 2000 prohibition, the population would still struggle to recover even if overfishing of these sharks ended today.
In 2012, NMFS sought to correct this oversight and proposed limits on the number of dusky sharks that could be caught as bycatch. If fishermen reached the limit on caught and killed dusky sharks, NMFS would then close certain areas to longline fishing. While both conservationists and scientists were strongly in favor of such measures, the proposal was withdrawn due to complaints from fishermen.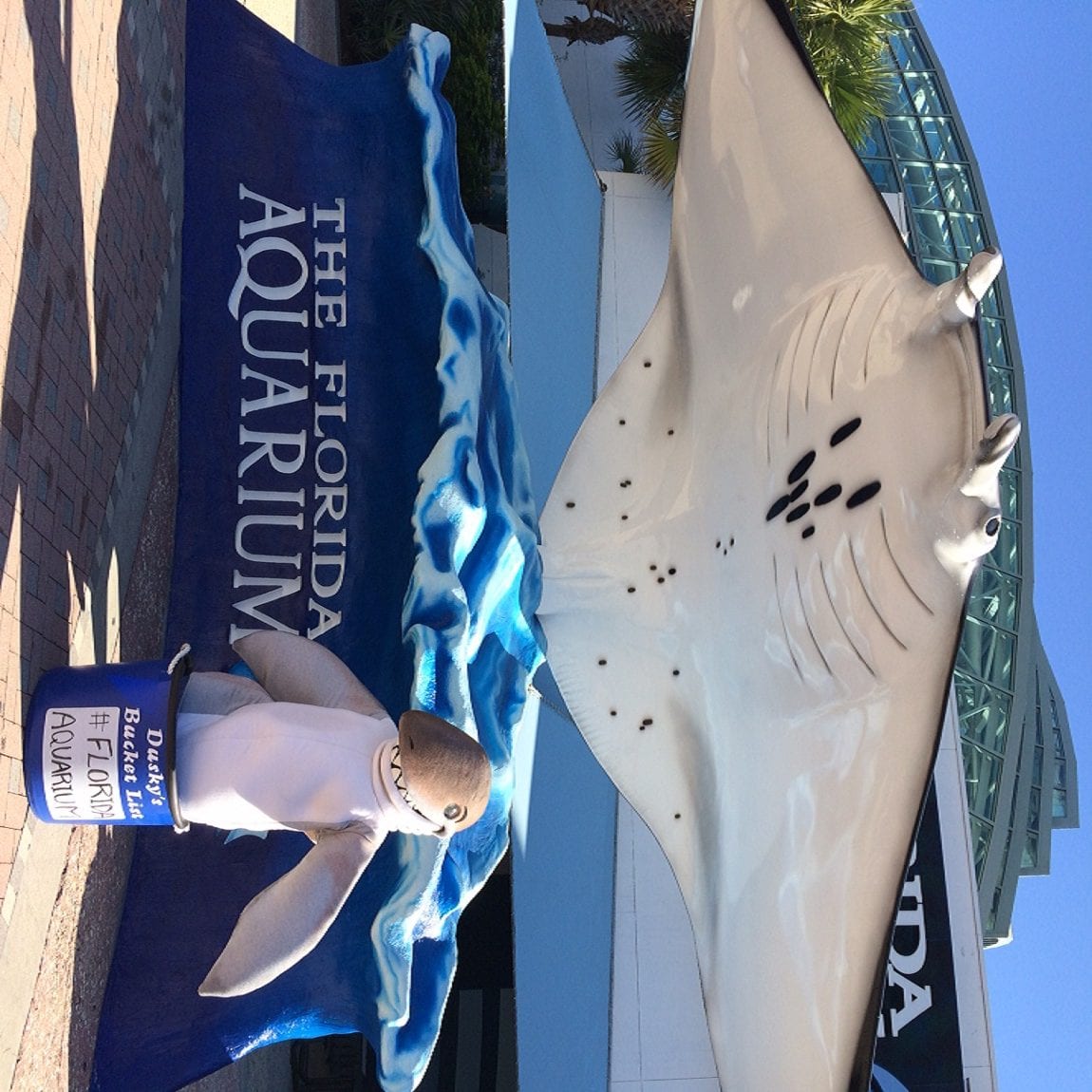 (Photo: Dusky the Shark at the Florida Aquarium. Photo credit: Oceana)
Dusky the Shark is thrilled to see Oceana continue to push for federal regulations to end overfishing. In April of 2013, Oceana submitted recommendations to NMFS to implement bycatch limits and close dusky bycatch hotspots to longline fishing. To help Oceana secure federal protections for his fellow sharks, Dusky has already traveled from his native Florida to Hermosa Beach, California for his first ever appearance at Discovery's Shark Week FinFest. He has also traveled to Washington, D.C. as he continues his journey through his bucket list campaign.
Stay tuned for more updates from the Dusky the Shark, and you can learn more about Oceana's work to protect dusky sharks here.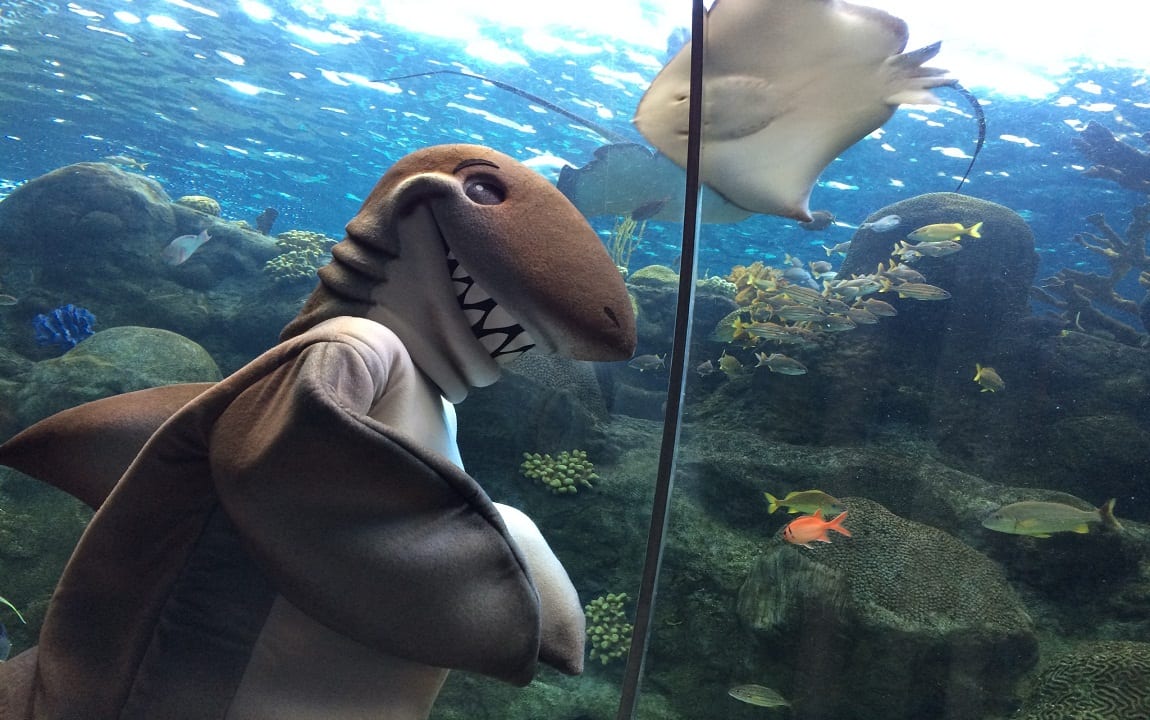 (Photo: Dusky the Shark at the Florida Aquarium. Photo credit: Oceana)
(Cover photo: Dusky the Shark visits the Florida Aquarium. Photo credit: Florida Aquarium)