July 7, 2014
Global Issue of Marine Plastics is Gathering Significant Media Attention
Green Sea Turtle and Plastic Bag
From the straws in your fountain drink to the soles of our shoes, plastics are a part of our daily lives, and we're surrounded by them without often realizing it. Unfortunately, as plastic waste makes its way from our households to our oceans, fish and other marine organisms are not only surrounded by plastics too, but ingesting it.
Ten to 20 million tons of plastic end up in the oceans each year, and enter through a number of ways, including littering, runoff, direct dumping, and other mechanisms. This waste now circles through our oceans in massive gyres, and threatens the health and safety of marine wildlife. Plastic plastic debris contaminates 88 percent of the ocean's surface, according to Aljazeera America, and it's become so widespread that scientists found that over one trillion pieces of microplastics are locked up in Arctic ice.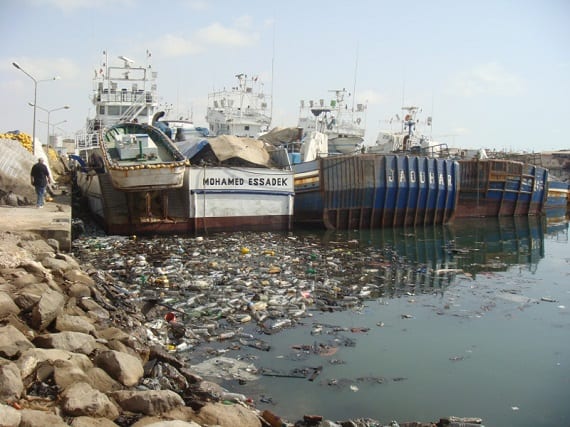 Stern of purse seiners and hundreds of plastic bottles in the harbor of Sfax, Tunisia. (Photo: Oceana / LX)
Plastic pollution and the need to resolve this issue was a major theme at U.S. Secretary of State John Kerry's Our Ocean conference in June, creating a global momentum for addressing this problem. Since then, the issue has also garnered widespread media attention.
In case you've missed it, here's a round-up of some of the latest articles featuring this global issue: