Ever heard of National Sugar Cookie Day? (No, I'm not making it up.) It's July 9th, this Friday, and this year it marks the kick-off of The Great Bake for Oceans' Sake.
Casey Sokolovic, 12, and Alexa BeMent, 10, are organizing The Great Bake to help save wildlife in the Gulf of Mexico. The two budding activists were searching for a way to help in the Gulf (and to get everyone else involved) and they have found the tastiest way to do so.
Here's the deal: Casey and Alexa are asking you to bake some sugar cookies (or your favorite tasty treat) and sell them in your community to raise money for the Institute for Marine Mammal Studies. On their website they have provided tips and tricks for baking delicious sugar cookies, organizing your own Great Bake event, and selling your treats.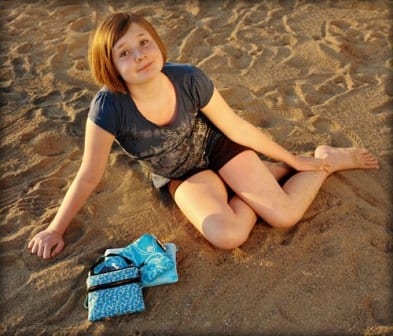 Both girls are already ocean conservation veterans. Casey was a finalist in our first Ocean Hero contest for her sea turtle activism, and Alexa (pictured at right) is the founder of the Oceans4Ever blog, which is dedicated to teaching kids, teachers and parents about the oceans.
So turn on your oven, break out your cookie cutters, and let the baking begin!