December 10, 2016
Historic Protections for Alaska's Northern Bering Sea and Bering Strait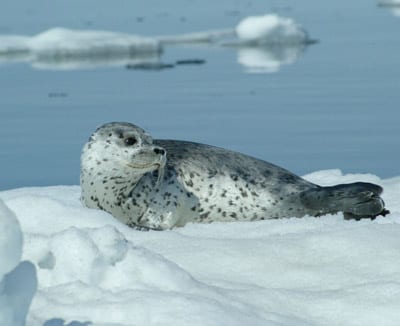 Spotted seals are often found on the edge of shifting sea ice floes. Photo Credit:
NOAA
It's a good day for the Arctic Ocean! President Obama just issued an Executive Order creating the Northern Bering Sea Climate Resilience Area in Alaska. The order recognizes the importance of the region, increases local participation in management decisions, and helps protect the region from potential impacts associated with industrial activities like shipping, industrial fishing, and oil and gas leasing. Kawerak, Inc., the Bering Sea Elders Group and the Association of Village Council Presidents, which together represent more than 70 federally recognized tribes in the region, were instrumental in making today's announcement possible.
The Northern Bering Sea and Bering Strait region is one of the most productive high latitude ocean ecosystems in the world. It provides important habitat and is a migration corridor for thousands of bowhead and beluga whales, hundreds of thousands of walruses and ice seals, and millions of migratory birds. The ocean ecosystem is critical to the food security and culture of the indigenous peoples of the region and is facing dramatic impacts from climate change and other industrial threats. In 2014, Oceana and Kawerak, Inc. published the Bering Strait Marine Life and Subsistence Use Data Synthesis, which brought together the available Indigenous Knowledge and Western science on the region. The synthesis and other information about the Northern Bering Strait and Bering Sea region can be found here.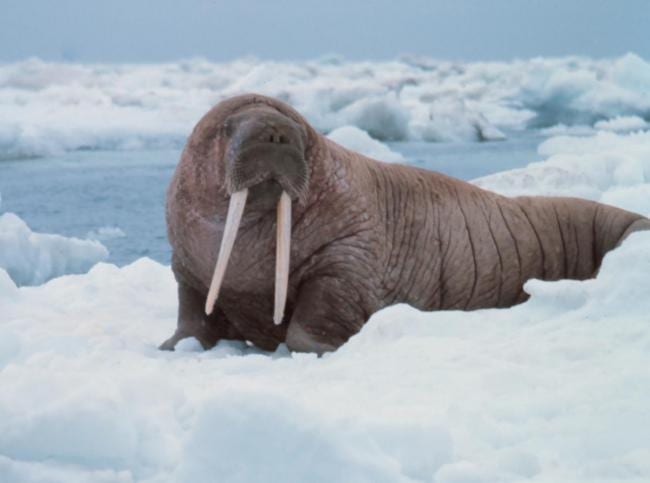 Both male and female Pacific walruses have two prominent ivory tusks that are actually extended canine teeth. Photo Credit:
Captain Budd Christman (NOAA)
President Obama's action is an important and commendable achievement that facilitates inclusive, comprehensive management that will:
Improve consultation with tribes in the region;
Maintain the current prohibition on bottom trawling;
Protect important places from the impacts associated with shipping; and
Prohibit oil, gas and mineral leasing in certain areas.
Join us today in thanking President Obama for his leadership to protect the oceans.