November 12, 2014
Introducing Eerie Eels: Some of the Most Underappreciated Fish in the Oceans (Photos)
When you think of the vast marine biodiversity that exists, whales, sea turtles, dolphins, and tropical fish probably come to mind first. But, one animal that is often overlooked when it comes to thinking about the deep blue and its biodiversity are eels. Eels are actually fish, and the many species come in varying sizes and colors, have unique adaptations, and are found across the world's oceans.
Many eel species, like moray eels and conger eels, are nocturnal and only hunt at night. Many eels also hide behind rocks and reefs—waiting for prey to come to them—and then lunge forward to snag them with sharp teeth. While eels look scary in many photos—protruding from rocky crevices and looking like they're about to pounce on prey—that is actually just how they breathe!
Here are some interesting facts on a few different eel species:
Take a look below to see stunning images of these fish, which were all captured during Oceana expeditions. You can learn more about our expeditions here.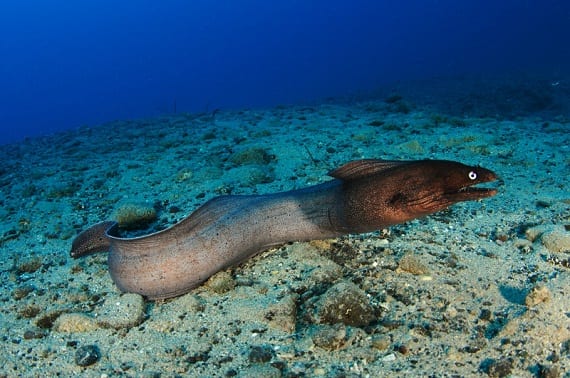 Juvenile of black moray (Muraena augusti) on mixed rocky-sandy seabed, pictured off Veril de Jandía, Punta del Matorral, Fuerteventura, Spain during a 2009 Canary Islands Oceana Ranger Expedition. (Photo: Oceana / Carlos Minguell)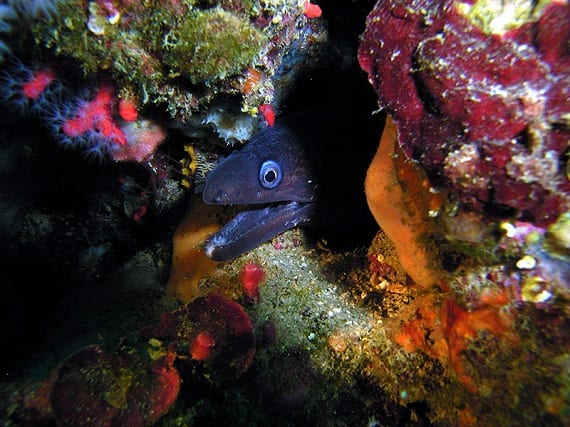 Mediterranean moray eel (Muraena Helena) with red corals (Corallium rubrum) on his left and the encrusting seaweed (Peyssonellia squamarina) on his right, pictured in the Portofino Marine Reserve, Italy during Catamaran Oceana Ranger Mediterranean Expedition in 2006. (Photo: Oceana / Houssine Kaddachi)
Close-up of a green moray eel (Gymnothorax funebris) in Coiba National Park, Panama during a Catamaran Oceana Ranger Transoceanic Expedition. (Photo: Oceana / Houssine Kaddachi)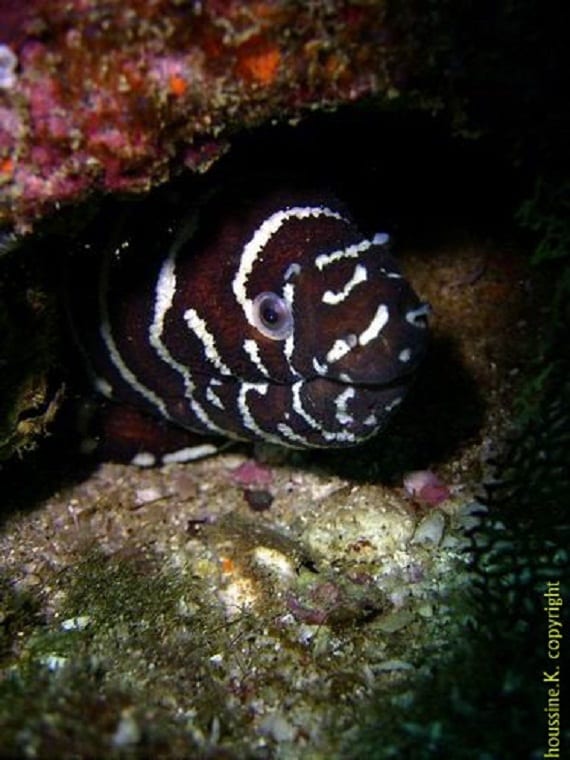 Zebra moray eel (Gymnomuraena zebra) in Cabo Pulmo, Mexico, pictured during a Transoceanic expedition onboard of Ranger in 2005. (Photo: Oceana / Houssine Kaddachi)
A moray eel (Muraenidae- unidentified) off Hanga Roa, Easter Island, pictured during a 2011 expedition. (Photo: Oceana / Eduardo Sorensen)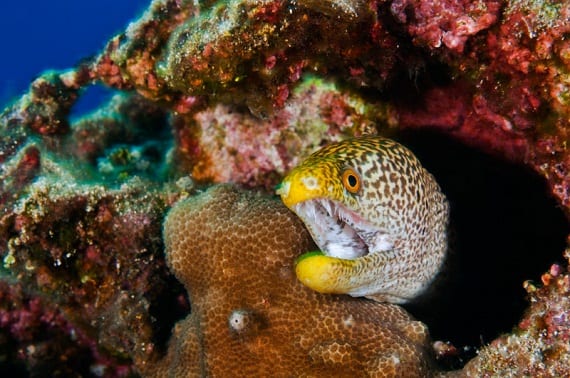 Abbott's moray eel (Gymnothorax eurostus) off Hanga Roa, Easter Island, pictured during a 2011 expedition. (Photo: Oceana / Eduardo Sorensen)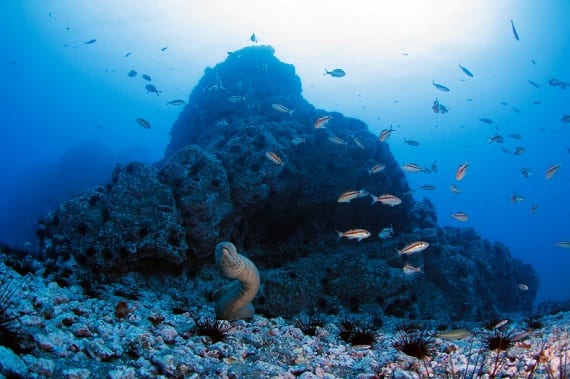 Moray eel (Gymnothorax sp.) and pink maomao fish (Caprodon longimanus), pictured during the Desventuradas expedition off of Chile in 2013. (Photo: Oceana / Avi Klapfer)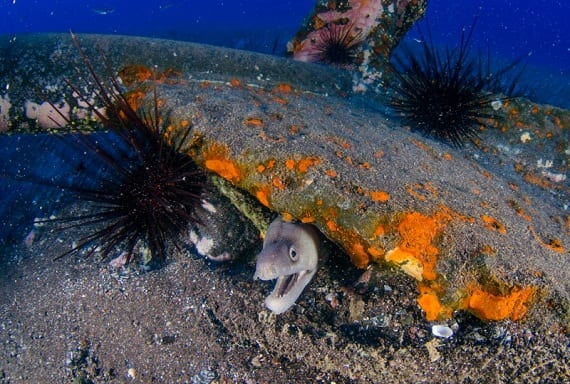 A deep-dwelling moray eel (Gymnothorax bathyphilus) and longspine urchins (Diadema sp.), pictured during the Desventuradas expedition off of Chile in 2013. (Photo: Oceana / Eduardo Sorensen)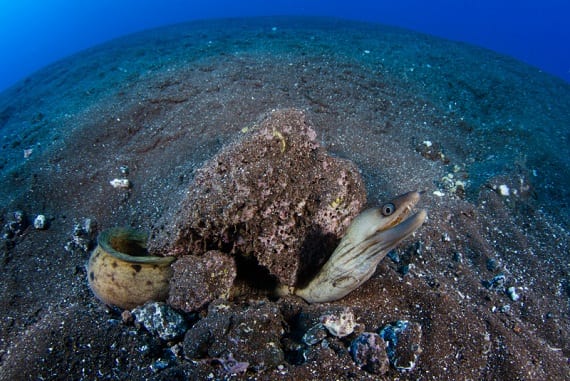 A deep-dwelling moray eel(Gymnothorax bathyphilus), pictured during the Desventuradas expedition off of Chile in 2013. (Photo: Oceana / Eduardo Sorensen)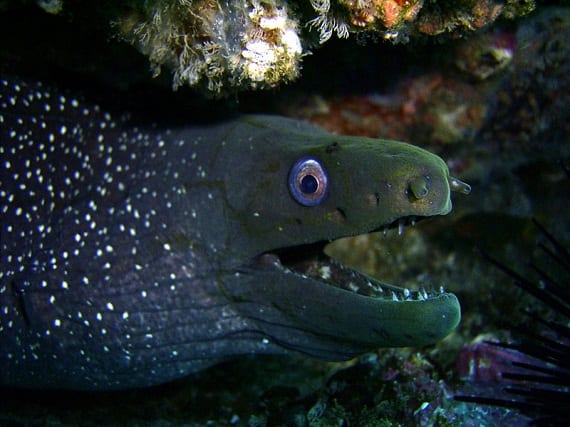 Green moray eel (Gymnothorax castaneus) off Coco's island, Costa Rica, pictured during a Transoceanic Expedition onboard the Oceana Ranger in 2005. (Photo: Oceana / Houssine Kaddachi)