May 24, 2018
Joining Hands Against Dirty Offshore Oil Drilling and Dangerous Exploration
On May 19, 2018, thousands of Americans across the country participated in Hands Across the Sand, a display of unity against dirty and dangerous offshore drilling. One-hundred and seventeen Hands Across the Sand events took place in 18 states and seven countries. For 15 minutes, all around the world, attendees held hands along the water in solidarity against offshore drilling and seismic airgun blasting, drawing a symbolic line of protection in the sand for the oceans they love.
Saturday's events demonstrated the powerful, diverse, and growing opposition to offshore drilling and exploration. In denouncing the administration's continued efforts to expand oil and gas drilling and exploration, Hands Across the Sand participants joined communities, business leaders and elected officials from across the country. As of today, opposition and concern over offshore drilling activities includes:
Governors from Florida, Georgia, South Carolina, North Carolina, Virginia, Maryland, Delaware, New Jersey, New York, Connecticut, Rhode Island, Massachusetts, New Hampshire, California, Oregon and Washington
260 East and West Coast municipalities
Over 1,700 local, state and federal bipartisan officials
Business interests, including an alliance that represents over 42,000 businesses and 500,000 fishing families along the East Coast
New England, South Atlantic, Mid-Atlantic, and Pacific Fishery Management Councils
Commercial and recreational fishing interests such as the Southeastern Fisheries Association, Snook and Gamefish Foundation, Fisheries Survival Fund, Southern Shrimp Alliance, North Atlantic Marine Alliance, Billfish Foundation, International Game Fish Association, and California Fish and Game Commission
It's time for the Trump administration to listen to coastal residents – the people with the most to lose — and reverse its plan to drill for oil in our waters at any cost.
Want to help or interested in getting involved with Oceana's awesome coastal events like this one?
Check out our highlights from Oceana's Hands Across the Sand events:
Huntington Beach, California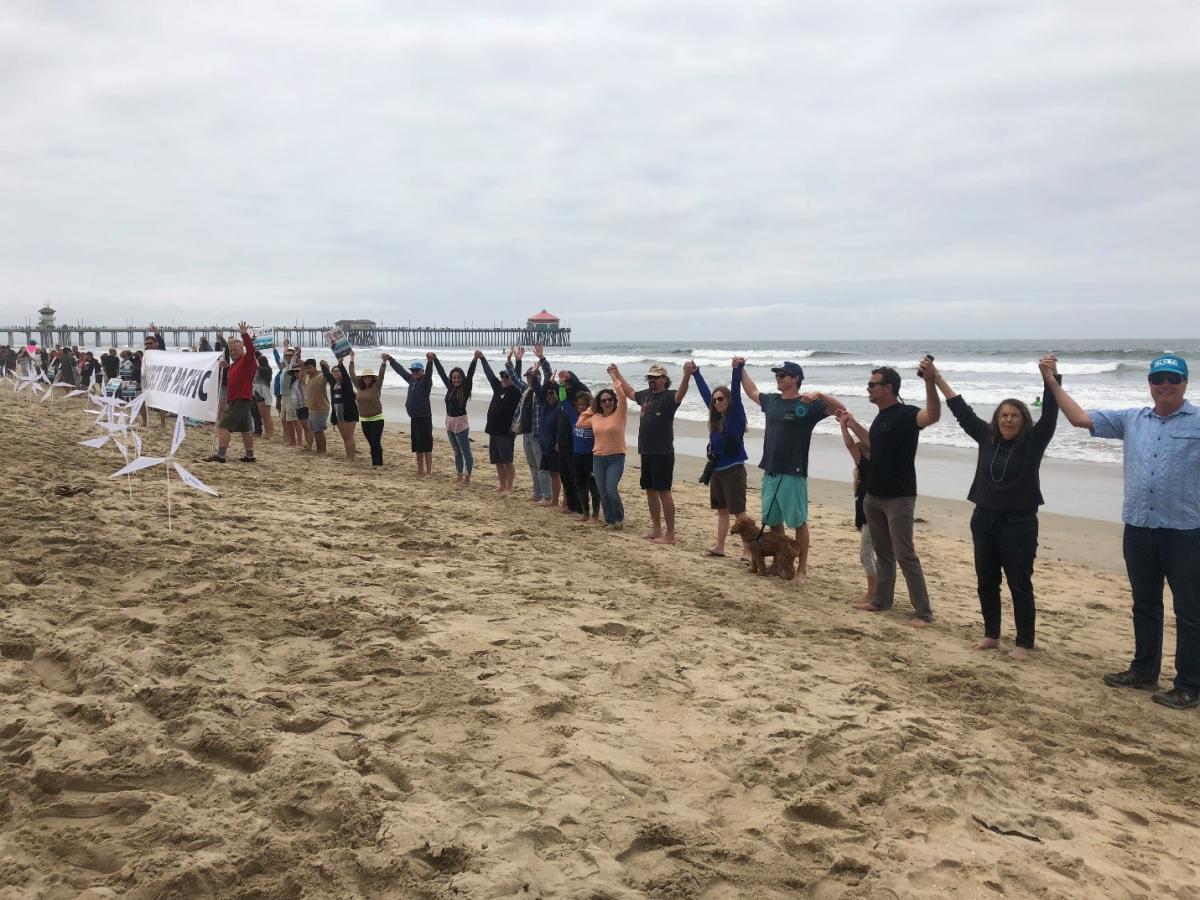 A large sign read "PROTECT THE PACIFIC" at the Huntington Beach, California demonstration. In addition, Oceana joined events at Moonlight Beach in Encinitas and Mission Beach in San Diego. Californians – including those with wagging tails and four legs – lined the beach and made it clear that dirty and dangerous offshore drilling has no place off the coast of The Golden State.
Rehoboth Beach, Delaware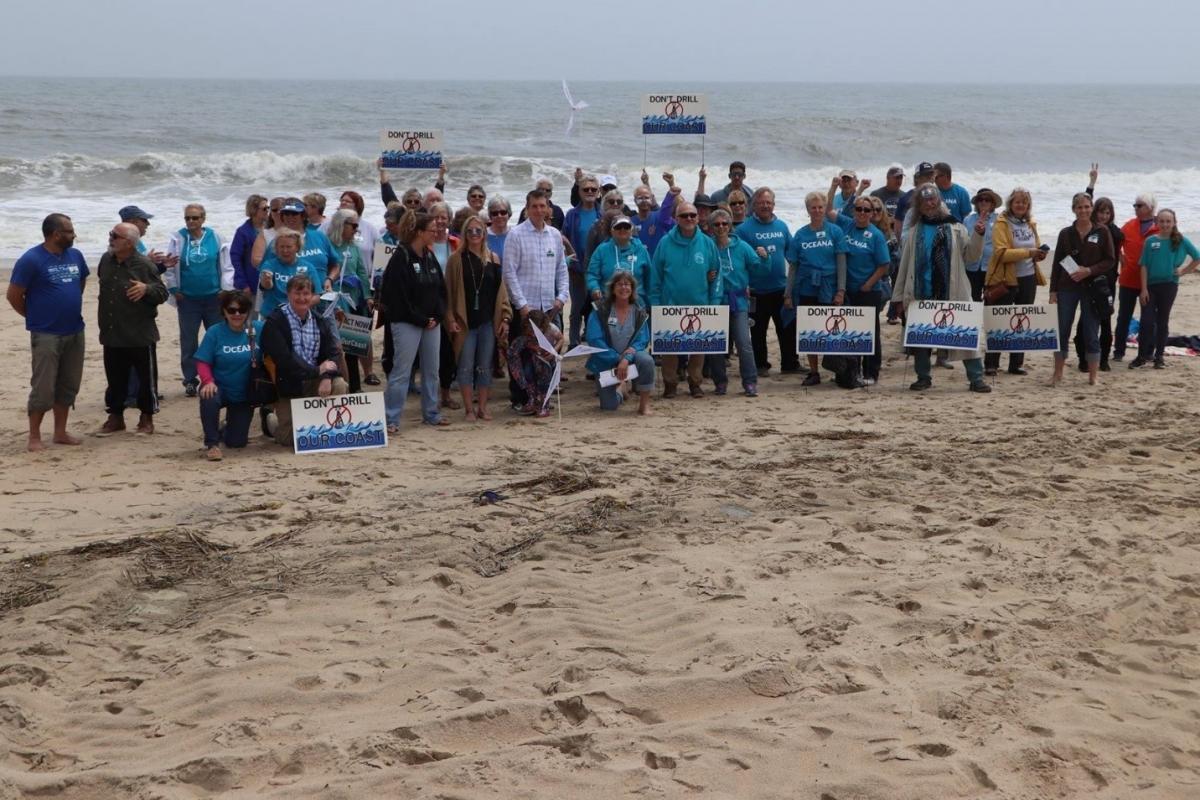 Clad in ocean blue, over 100 coastal business leaders, community members and activists toughed out the rain in Rehoboth Beach, Delaware. Drilling and exploration for oil and gas off the coast of Delaware risk over 25,000 jobs and about $1.2 billion in GDP for only eight days'-worth of oil and seven days'-worth of gas.
Indian Rocks Beach, Florida's Gulf Coast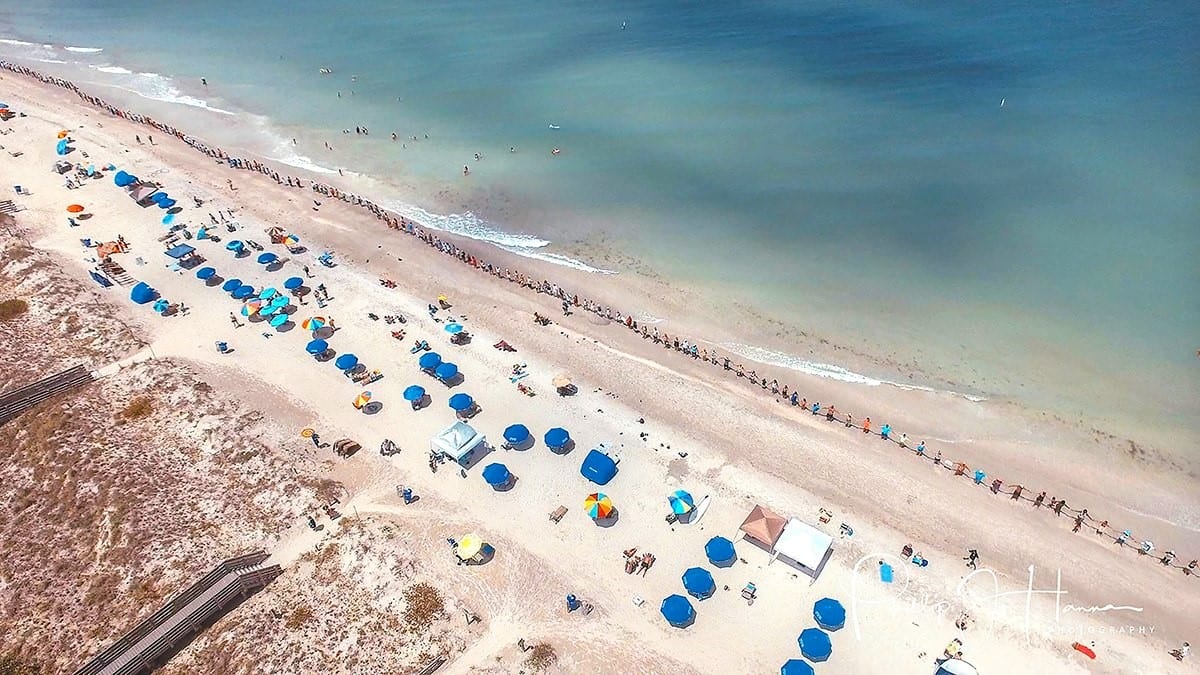 Yes, that's a line of people! Hundreds flocked to the Indian Rocks Beach shores in Florida on Saturday to join hands in opposition to dirty and dangerous offshore drilling. Floridians have made it clear that opening the eastern Gulf to seismic airgun blasting and offshore drilling would be shortsighted and wrong. Florida's fishing, tourism and recreation industries on the Gulf coast support 304,556 jobs and generate $17.5 billion in GDP. In contrast, by 2020 the economic impacts of the BP Deepwater Horizon disaster on commercial and recreational fisheries will be about $8.4 billion in economic losses.
Jacksonville Beach, Florida's Atlantic Coast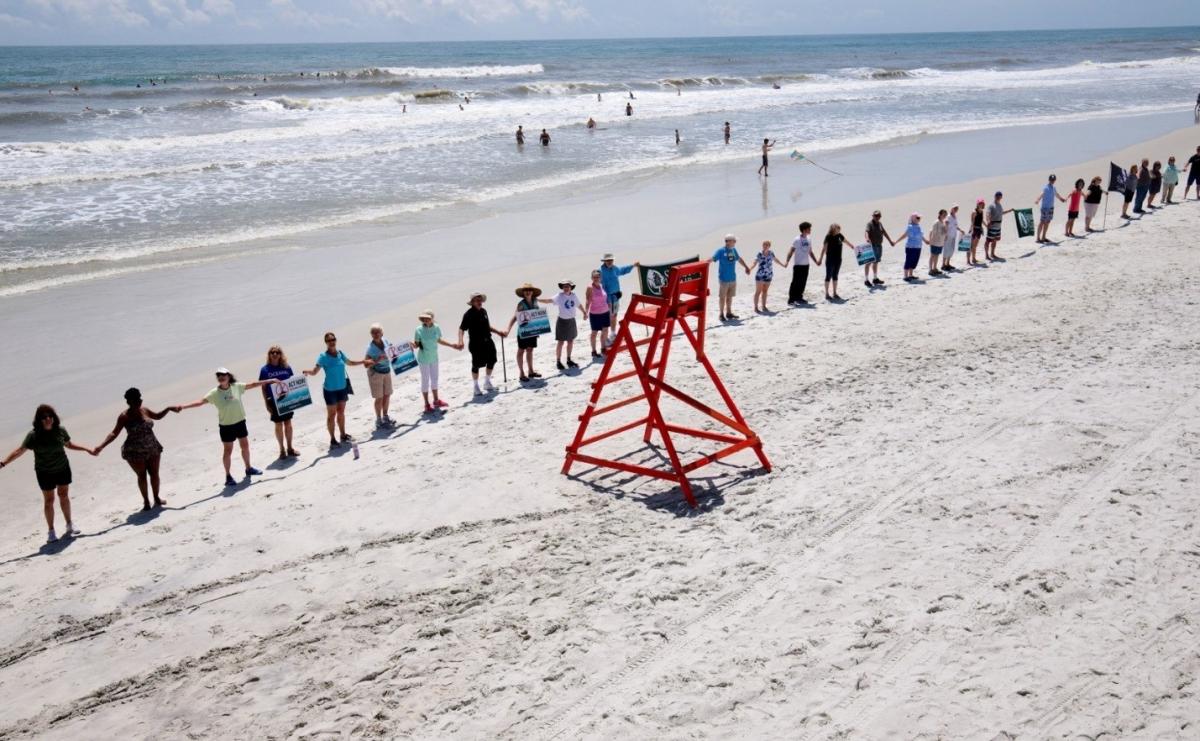 The skies cleared and the sun came out to shine on Saturday morning in Jacksonville Beach, Florida, just in time for coastal residents to stand hand-in-hand against proposed offshore oil exploration in the Atlantic Ocean. Sixty-five coastal municipalities in Florida have passed formal resolutions against new offshore drilling and seismic airgun blasting.
Tybee Island, Georgia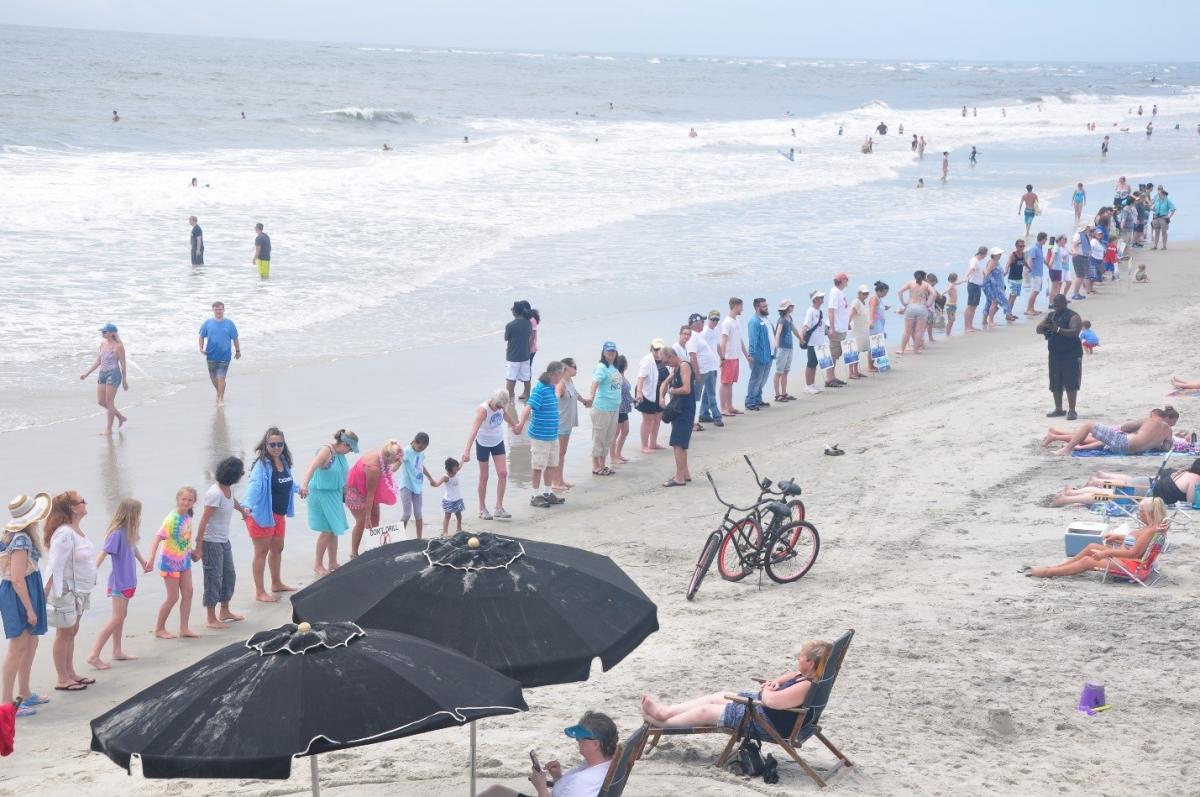 Nearly 80 people joined hands on Georgia's Tybee Island oceanfront at noon on Saturday. Many locals – especially the youth in attendance – were energized by the turnout and voiced their excitement to continue the fight against dirty and dangerous offshore oil exploration. Oceana's Clean Coast Economy report showed that offshore drilling activities risk more than 23,000 jobs and about $1.3 billion in GDP in Georgia for only one day's-worth of oil and one day's-worth of gas.
Assateague Island, Maryland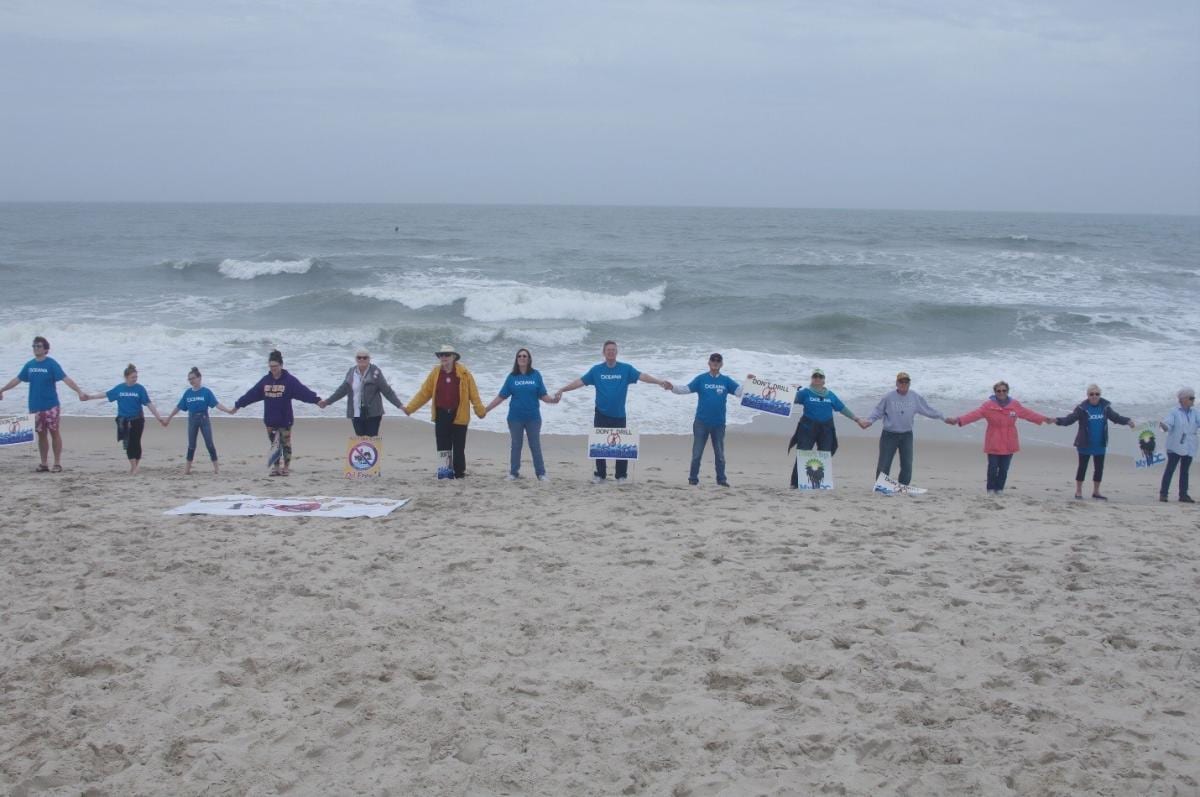 Ocean lovers joined hands on Maryland's Assateague Island on Saturday. Despite rainy conditions, nearly 100 coastal Marylanders – some came all the way from Baltimore – stood together in opposition to dirty and dangerous offshore drilling.
The Rockaways, New York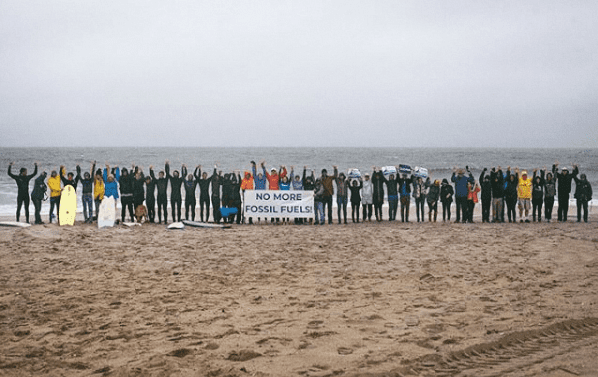 Weather was no match for these New York ocean champions! The Rockaways saw dozens of activists bundle up and stand against offshore drilling. The beach event was followed by an indoor rally and press conference where local advocates shared their thoughts on protecting their coasts from the threats of offshore drilling and seismic airgun blasting.
Wrightsville Beach, North Carolina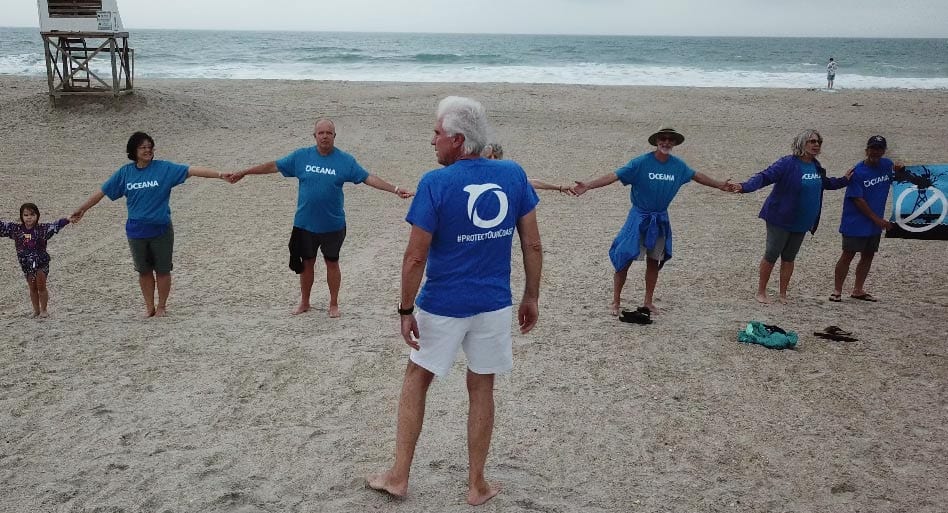 North Carolinians gathered in the sand at 13 different locations on Saturday, including Wrightsville Beach. Oil-soaked animals and oil-slicked beaches have no home on the Carolina shores.
Folly Beach, South Carolina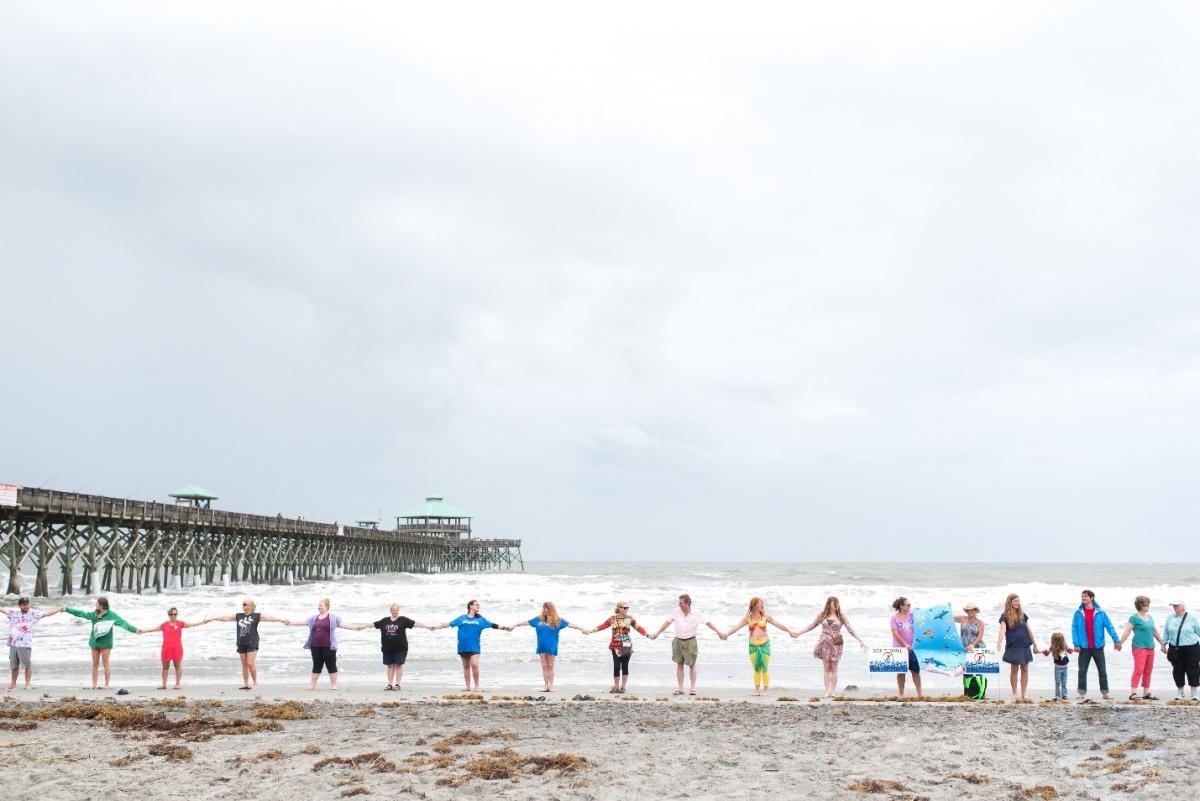 Seventy-five people lined the sand of South Carolina's Folly Beach during Hands Across the Sand on Saturday. Activists of all ages stood in front of the choppy waves and made clear that South Carolina's coastal way of life is too precious to be threatened by reckless offshore drilling exploration in the Atlantic.
Virginia Beach, Virginia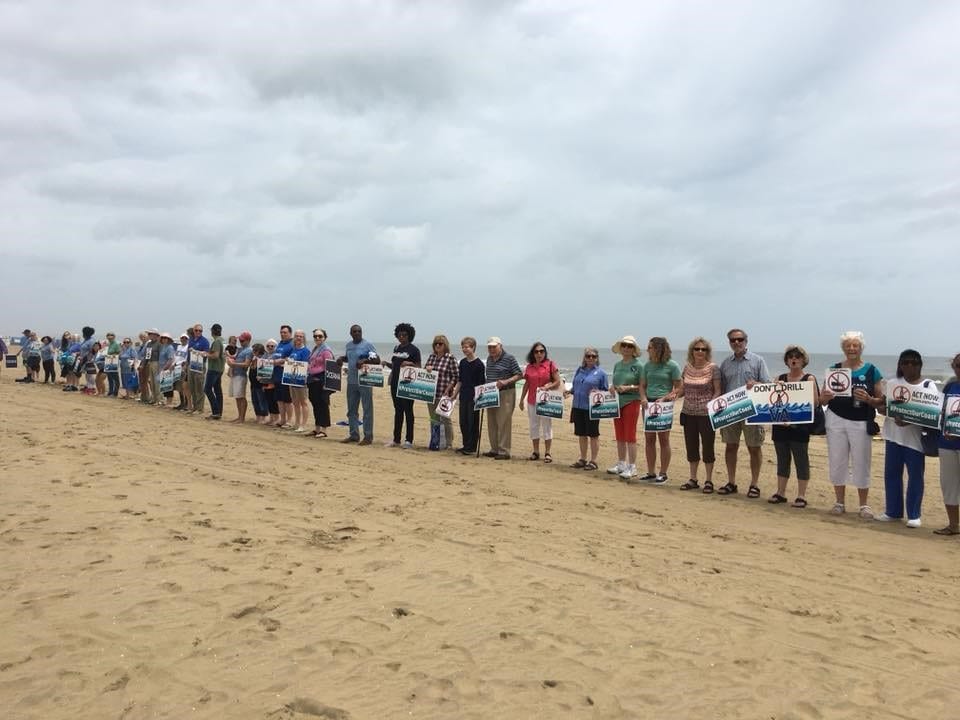 Saturday's cloudy skies didn't turn away concerned Virginians. About 300 people gathered in Virginia Beach to send a strong message to decision makers in Washington: listen to coastal communities, those who would be most impacted by offshore drilling and seismic airgun blasting, and protect our coast!