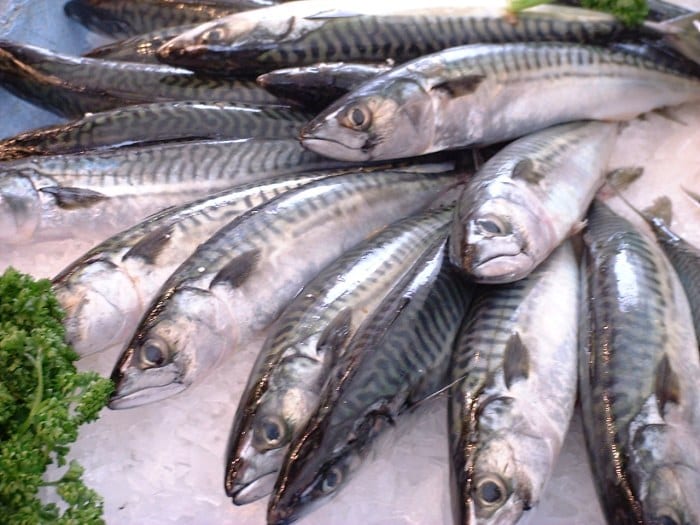 Over the past week, tons of interest about mercury in seafood has circulated – partly because of Oceana's report, Hold the Mercury. We found mercury levels (testing at grocery stores and sushi joints) that were pretty high in fresh tuna and swordfish from across the country;You'd be surprised at who all's interested in this…
* Grocery stores – after getting a little bad press from our report, Harris Teeter announced that they'll be posting the FDA advice at their seafood counters. They'll soon join other grocers like Safeway, Whole Foods, Jewel and Kroger on Oceana's Green List.
*Major Media – But not just any major media, major media from Sharon Begley! She use to write the "Science Journal" column in the Wall Street Journal, but now she's over at Newsweek, helping to set the record straight on the dangers of mercury.
*Sushi Chefs – Here's a sushi chef serving up "alTUNAtives" to bluefin tuna … too bad big eye, albacore and yellowfin tunas can have mercury levels as high as bluefin.
*Christian media – Lent's only a week away! During Lent, some seafood consumption grows by up to 40 percent.
* Sen. John Kerry (D-Mass.) – After getting tested for mercury in his system and finding high levels, the Senator has given up sushi altogether, he says.
* Scientists – Jennifer Jacquet is a Ph.D. candidate at the Sea Around Us Project – for full disclosure, she works with Dr. Daniel Pauly, one of Oceana's board members.
*The Japanese! – OK, so the whole sushi-loving-country didn't weigh in, but the Japanese government still advises, "women believed to be pregnant [to] limit bluefin tuna consumption to 80 grams (2.8 ounces), or about five pieces of tuna sushi, per week" – less than half as much as the U.S. FDA recommends (6 ounces).
* And yes, tuna lobbyists.
With all these folk taking note of the mercury levels in seafood, writing the story, editing the spin, adding new information, it's easy to mix messages. So what are the take-home messages?
* Grocery stores, like Giant, Costco, Publix, Giant Eagle and A&P should post the FDA's mercury advice at seafood counters.
* If you're worried about mercury in seafood, watch out for swordfish and fresh tuna – other fish like salmon, tilapia, mackerel (not king mackerel) and shrimp are low in mercury.
* And, maybe we should think about reducing the amount of mercury we put in our oceans in the first place.