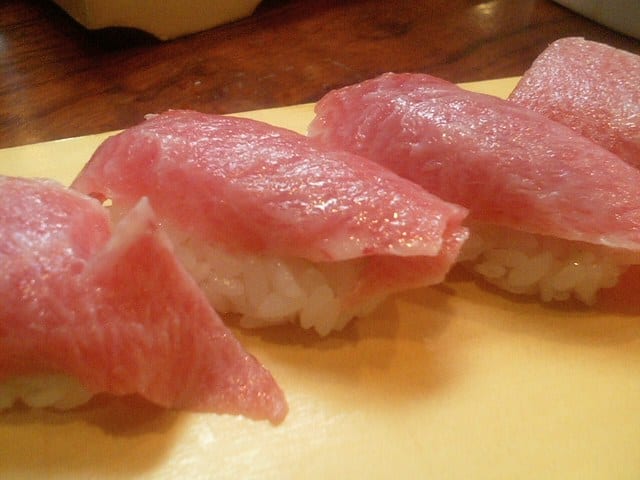 Had a chance to read that New York Times article about the high levels of mercury found in tuna sushi?
The story has been making its way around Oceana inboxes, not only because of the important message it carries, but also because it coincides with the release of the Seafood Campaign's latest report, Hold the Mercury: How to Avoid Mercury When Buying Fish.
View the findings in the FULL REPORT.
The report is chock full of newsworthy tidbits, including these interesting facts:
The average mercury concentration for tuna steaks bought in grocery stores was 0.68 parts per million (ppm), which is nearly double the U.S. Food and Drug Administration's estimate of 0.38 parts per million for fresh or frozen tuna.
Mercury content in sushi tuna was even higher, with an average value of 0.86 ppm. Fully one-third of sushi tuna samples contained mercury exceeding the FDA "action level."
When grocery store seafood counter attendants were asked about the FDA's advice about mercury for women thinking of having children, 87 percent gave either incorrect or incomplete information or simply said they did not know.
As an alternative to high mercury swordfish and fresh tuna, sushi mackerel and tilapia tested low in mercury.
Oceana happens to be the largest ocean conservation organization in the U.S. and the largest group working to alert the public of health risks associated with the consumption of mercury-contaminated seafood.
This newest report also evaluates seafood counter personnel knowledge about the Food and Drug Administration's (FDA) mercury advisory.
More and that (and more on mercury) later. …