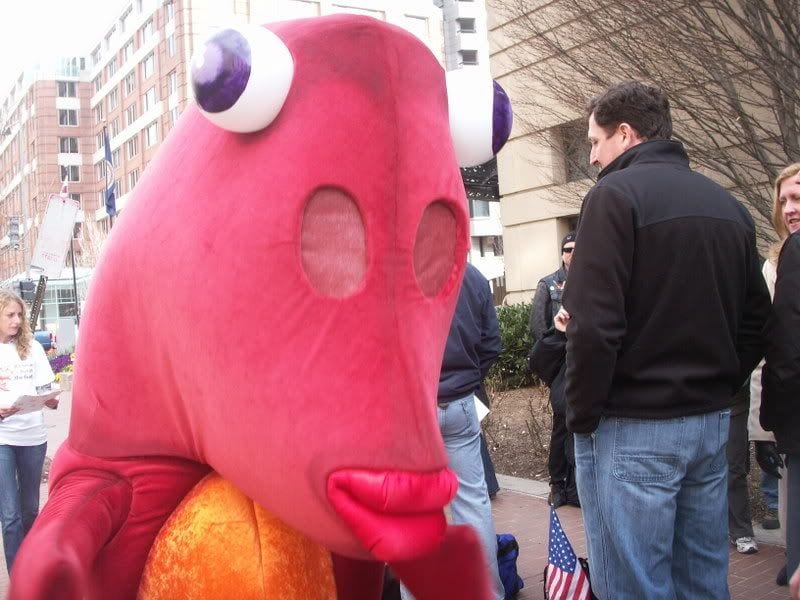 On my daily walk from the Foggy Bottom metro to the Oceana office I noticed a funny thing occurring in the West End of the District. A line of people gathered outside the West End Public Library, and I wondered what was going on to cause such a crowd.
As I walked further I noticed the line went past the library and then I noticed everybody had bags and cowboy hats. Then I saw the sign for Nashville Star. The USA Network's country version of American Idol was holding their auditions in a Washington hotel just up the street from Oceana's Global Head Headquarters. You can imagine my excitement.
Just thinking out loud at the office, I said: "Wouldn't it be funny if Finley went out to visit all the aspiring Country music stars to spread the word about subsidies and the WTO?" Yes, it would be funny.
So Finley dove into action this Friday morning. Check out these wonderful pictures of Finley's field trip. And learn more about fishing subsidies at www.cutthebait.org/.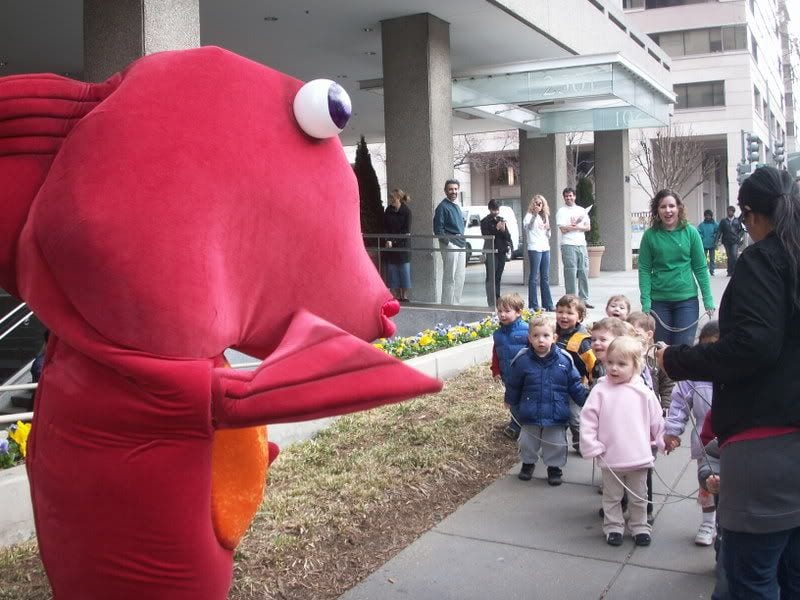 On the way out of the building Finley ran into some pre-schoolers who were very excited to see a giant red fish. On to the Nashville Stars!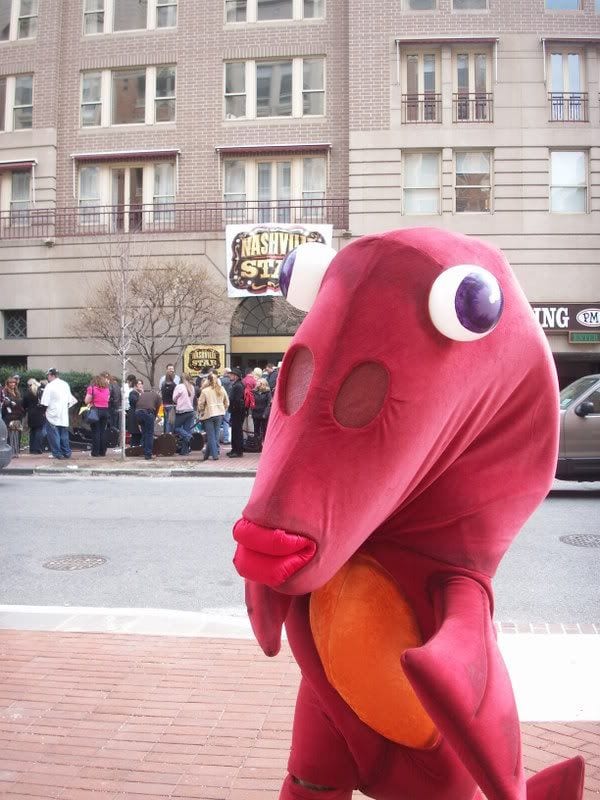 The line was nearly two city blocks long and from the moment Finley started down the sidewalk he was getting hounded for pictures.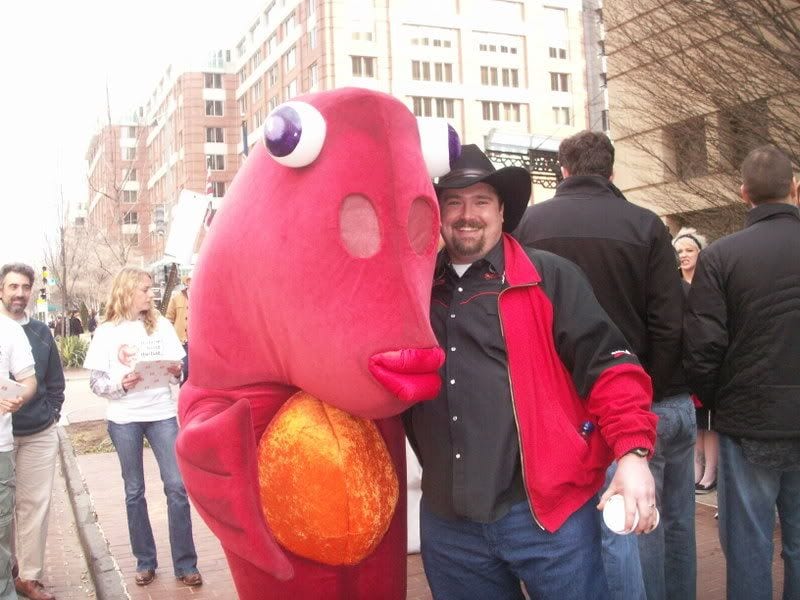 This nice guitarist was playing "Octopus' Garden." Finley loves the Beatles.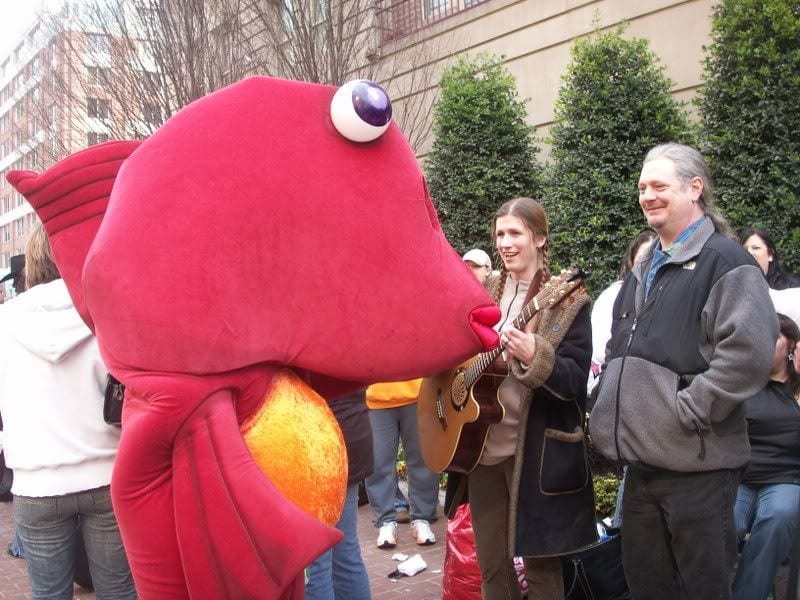 The people loved Finley, but make no mistake… he loved the people. Nobody was safe from a sloppy giant red fish kiss.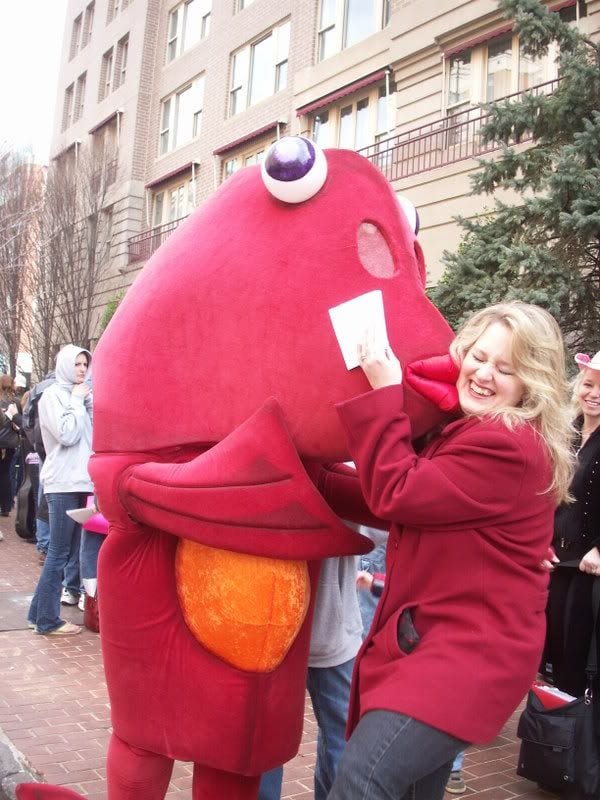 The real goal of getting a ban on fishing subsidies pushed through at the WTO's Doha round is to make sure our kids will be able to find fish in the ocean and not just walking down the street in Washington, D.C.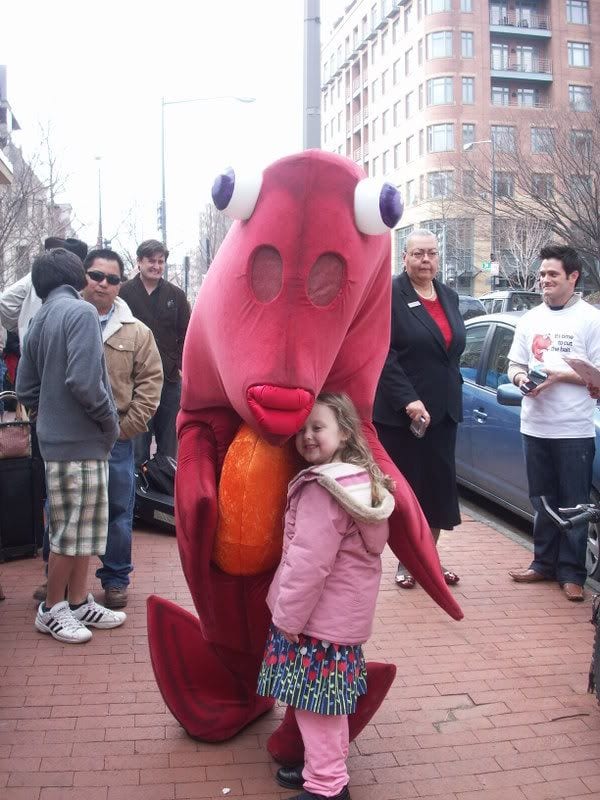 It was definitely a good day for Finley!