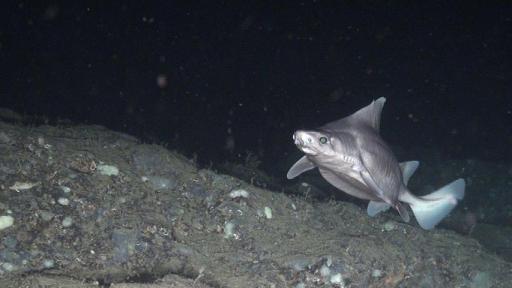 Our friends in Europe have wrapped up the Oceana Ranger's 2012 expedition, capturing more than 100 hours of footage documenting the incredible variety of life, both familiar and bizarre, living on underwater mountains known as seamounts off the coast of Spain and Portugal. What they documented, as seen in these pictures taken at the Seco de los Olivos or Chella Bank seamount a mere 10 miles off the coast of El Ejido, Spain, seems fitting in the run-up to Halloween. Above, the ghoulish specter of a rough shark approaches the Ranger's underwater robot, or ROV. Below, a posse of some 20 conger eels peek out from the sheer face of a seamount cliff.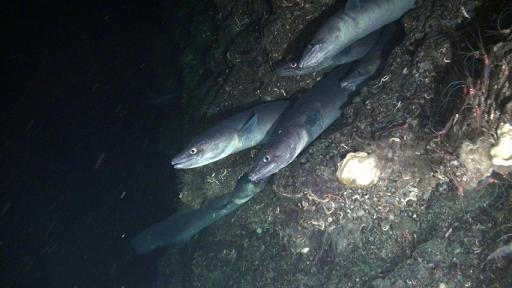 Oceana's work on the seamount has uncovered octopus, monkfish, Norway lobster, coral communities and even a carnivorous sponge. As Ricardo Aguilar, Research Director of Oceana in Europe says, this is truly unique habitat and one that can be destroyed in an instant by such human activities as bottom trawling:
"The images obtained . . . have confirmed that fact that Seco de los Olivos is one of the marine areas with the highest environmental interest in Spain. However, as this is a small seamount, relatively close to the shore, it is in a state of constant deterioration from recreational and commercial fishing, and so management of the area is urgently needed if we want to preserve its abundant natural wealth".
Using this footage, in 2013 Oceana will be joining a coordinated effort to try to put conservation measures in place for these biodiversity hotspots. Learn more about the Oceana Ranger here.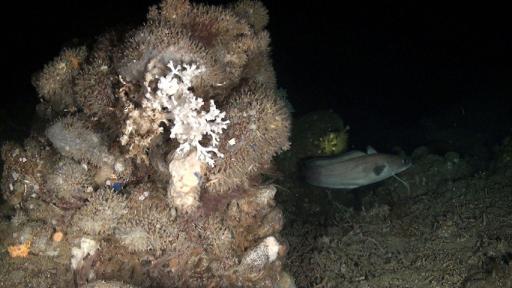 All pictures © Oceana