August 11, 2014
Photos: The 10 Coolest Facts You Never Knew about Sharks
From our obsession with shark-themed movies like "Jaws," to our desire to collect shark teeth at the beach, there's no denying that humans have a fascination with these cartilaginous fish.
But, just how well do you know these creatures? Even if you consider yourself pretty knowledgeable about these species, there's always something new to learn. Take a look below at ten cool shark facts that may make you look at these ancient creatures in a different light.
1. The jaws of large sharks are about twice as powerful as the jaws of a lion, and can generate up to 40,000 pounds per square inch of pressure in a single bite.
2. Basking sharks suck in more than 10,000 quarts (or 10,000 large Nalgenes) of plankton filled water in one hour.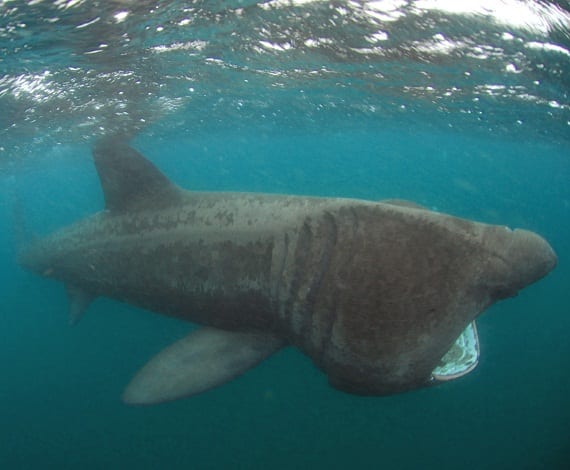 A basking shark (Cetorhinus maximus). (Photo: Mass. Office of Energy & Environmental Affairs FlickrCreative Commons)
3. Sharks have highly tuned inner ears that help them hear their prey from a distance of up to two city blocks away.
4. Some sharks can produce more than 20,000 teeth in their lifetimes.
5. Sharks' eyes are on the sides of their heads, so they have an amazingly wide sightline spanning nearly 360 degrees.
6. The whale shark may live up to 150 years, making it one of the longest-living creatures on Earth.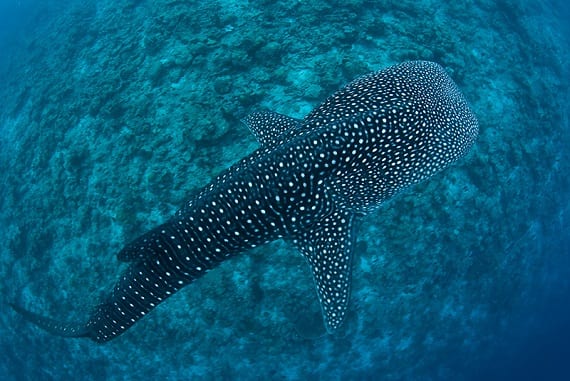 A Whale Shark (Rhincodon typus). (Photo: Oceana / Carlos Suárez)
7. Very few of the more than 350 species of shark — a small minority — are known to attack humans.
8. Some shark species females can be pregnant for up to two years.
9. Sharks have existed almost unchanged for 400 million years — long before the dinosaurs — and yet are at risk from human activities such as fishing.
10. A shark's tooth-shaped scales are designed for dynamic movement but have also been mimicked in biotechnological research for their ability to repel barnacles and algal growth.
A Caribbean reef shark (Carcharhinus perezi). (Photo: Oceana / Carlos Suárez)