August 12, 2014
Photos: Dusky the Shark Makes His First Appearance at Shark Week's FinFest
This weekend, Dusky the Shark made his first-ever appearance at Discovery Channel's FinFest in Hermosa Beach, California, a two-day event that kicked off Shark Week. Dusky made quite the splash at FinFest and stayed busy educating the public about his species. This was the first stop on Dusky's "Bucket List," a campaign where Dusky will meet with fisheries managers, elected officials, members of the public, and celebrities in the coming months to draw attention for his species and create regulations that reduce bycatch.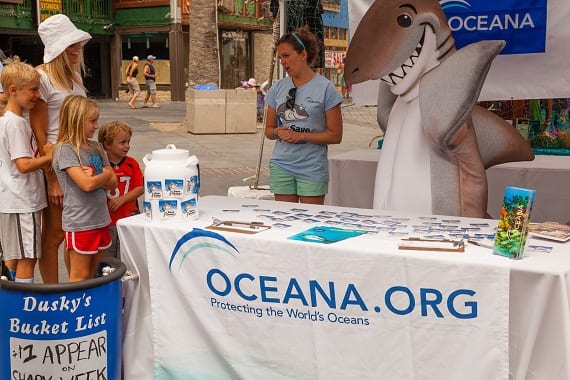 Dusky the Shark and Oceana marine scientist Amanda Keledjian speaking with fans about how to save dusky sharks. (Photo: Chris Panagakis)
This first appearance comes right as Oceana launches a new campaign to protect this species. Dusky shark populations off the Atlantic coast have plummeted by 85 percent as a result of overfishing and bycatch — the capture of non-target fish and ocean wildlife. As many as 75,000 dusky sharks may have been caught as bycatch since they were officially prohibited from being targeted in 2000, leaving their populations struggling to recover. Despite the federal government acknowledging that dusky sharks were severely depleted nearly two decades ago, the northwest Atlantic population is still being overfished today due to federal inaction.
To learn more about the plight of dusky sharks and Oceana's new campaign to protect this species, click here. You can also learn more about Dusky the Shark's journey by following him this week on The Beacon in a daily comic strip. Oceana would also like to thank the City of Hermosa Beach for welcoming Dusky the Shark to their shore.
Take a look below to catch Dusky in action at FinFest: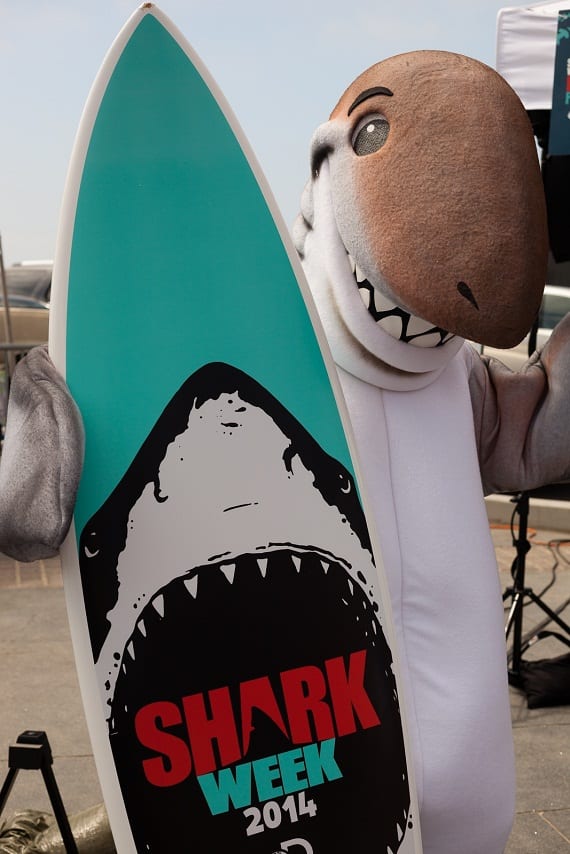 Dusky at FinFest. (Photo: Chris Pangagakis)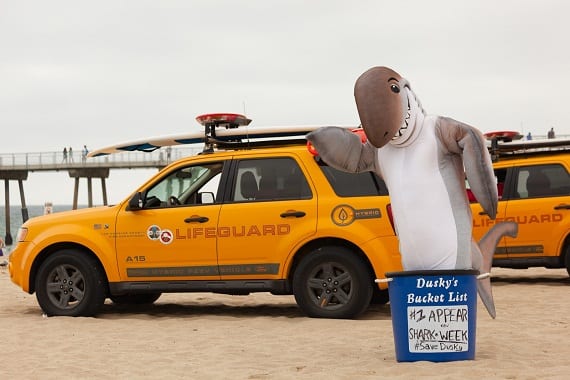 Dusky posing with lifeguards at FinFest. (Photo: Chris Pangagakis)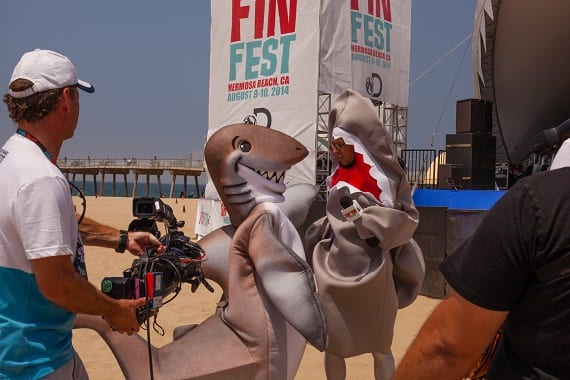 Dusky being interviewed by Discovery Channel's Bob the Shark at FinFest. (Photo: Chris Panagakis)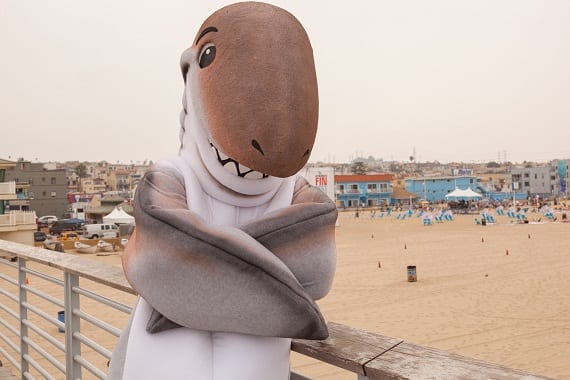 Dusky posing on the Hermosa Beach Pier in Hermosa Beach, Calif. (Photo: Chris Pangakis)