August 18, 2014
Photos: Leonardo DiCaprio, Other Celebs Fight for Our Oceans at Oceana's SeaChange Party
This past weekend, Oceana hosted the seventh-annual SeaChange Summer Party, a sold-out fundraiser event that raised $1.4 million for the oceans. Celebrities, ocean activists, and Oceana board members attended the event in Laguna Beach, including Leonardo DiCaprio, Ted Danson, Dennis Haysbert, Laura Dern, Miranda Cosgrove, Austin Nichols, Oscar Nunez, Rachael Harris, and Jenna Ushkowitz.
The 400 SeaChange guests in attendance were treated to a sit-down dinner and presentations from Oceana executives, directors, and supporters. Fire dancers performed for guests while others spent time dancing in the ocean breeze at the Post Party Lounge. The program this year focused on protecting the waters off the California coast, and Oceana's California campaign director Geoff Shester inspired the audience by sharing how the Oceana approach has already produced results in protecting the Pacific.
"Oceana got more than 140,000 square miles of fragile seafloor habitat off this coast closed to destructive bottom trawling. This is an ocean area nearly the size of the state of California! We protected more than 40,000 square miles of critical feeding habitat for the endangered Pacific leatherback sea turtle off the West Coast," Shester told the audience. "And we helped ban the sale and trade of shark fins in California, Oregon, and Washington. Our vision is a California brimming with ocean life that can provide food and jobs for Californians."
Other guests, including DiCaprio, Oceana CEO Andrew Sharpless, and long-time board member Ted Danson also spoke at the event.
Leonardo DiCaprio is a longtime environmental advocate whose foundation donated $3 million to Oceana earlier this year, and made other impressive commitments in 2014 to protect the world's oceans. DiCaprio spoke of his passion for the oceans:
I truly believe that saving our oceans is the most important struggle of our time. As an avid diver I've been lucky enough to dive in places all over the world, including Australia, the Galapagos, Belize, and Thailand. I've witnessed first-hand not only the beauty that our oceans have to offer a diver, but everything they have to offer humanity. We have an obligation to protect our planet and all the species that inhabit it, and that is why I'm here today to celebrate Oceana's achievements. For me and my foundation, Oceana is an absolute no-brainer to support because they deliver tangible results and that's what we need. We need someone to deliver tangible results in this fight.
Oceana CEO Andrew Sharpless spoke of DiCaprio's deep commitment to protecting the oceans:
The oceans are immensely important to Leonardo. He is an avid scuba diver, traveling around the world to dive with sharks, marine mammals, and other ocean creatures. Earlier this year, the DiCaprio Foundation donated $3 million to Oceana, which will allow us to expand our conservation work in the eastern Pacific Ocean — from the high Arctic to Chile's fabulous seamounts. Leo's grant is unique, because it acknowledges that each of these Pacific Ocean ecosystems are interconnected, and must be protected and restored together.
Actor and longtime Oceana Board Member Ted Danson mingled with guests and shared his gratitude for DiCaprio's support, too:
We are celebrating Leonardo DiCaprio today. He in his own right does amazing things for the planet and the environment. He has been incredibly generous with Oceana.
Oceana Board Member Valarie Van Cleave and Oceana Council Member Eve Kornyei Ruffatto co-chaired the event. "For seven years, everyone involved with SeaChange has contributed to raising millions of dollars; dollars that provide Oceana with the resources to make a direct, positive, and real impact on the oceans. We've raised a staggering $7 million for the oceans! We are so proud of what we have all accomplished together" Van Cleave said.
For a full list of underwriters and partners, host committee members, and more information about SeaChange, click here. The online auction will continue until August 20 on CharityBuzz.
Take a look below for photos from the sold-out event: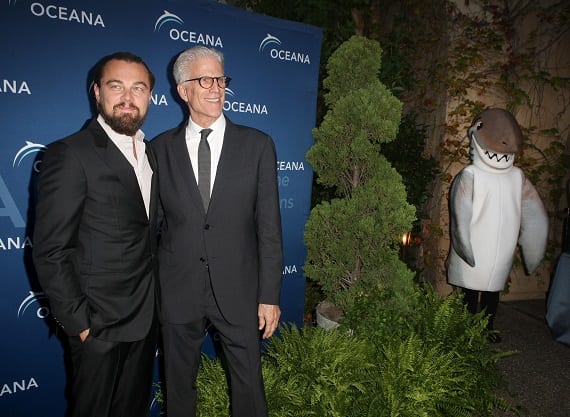 Leonardo DiCaprio and Ted Danson at SeaChange. (Photo: ©Oceana / Tom Vickers)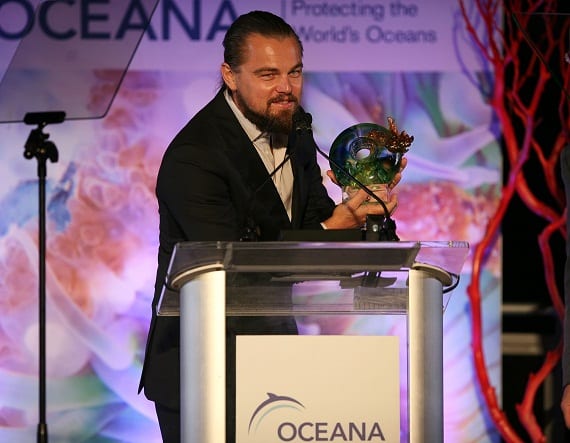 Leonardo DiCaprio speaks at SeaChange. (Photo: ©Oceana / Tom Vickers)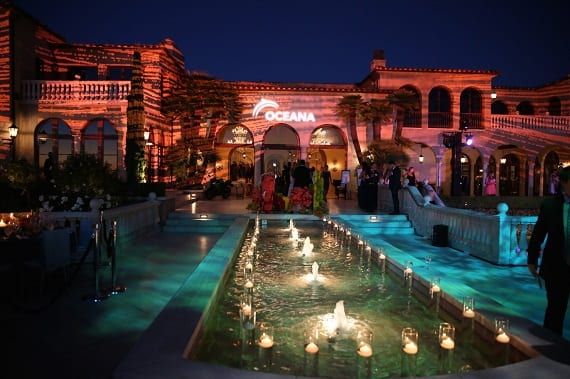 (Photo: ©Oceana / Ryan Miller)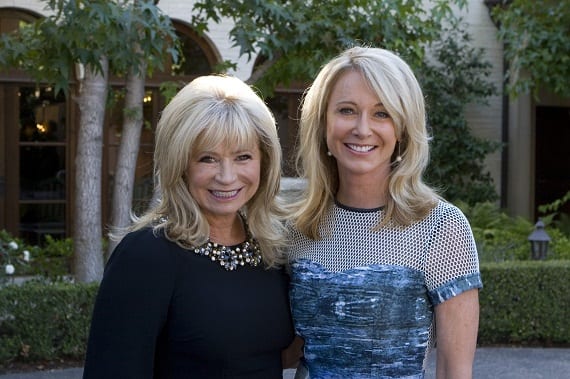 Event co-chairs Eve Ruffatto and Valarie Van Cleave. (Photo: ©Oceana / Ann Chatillon)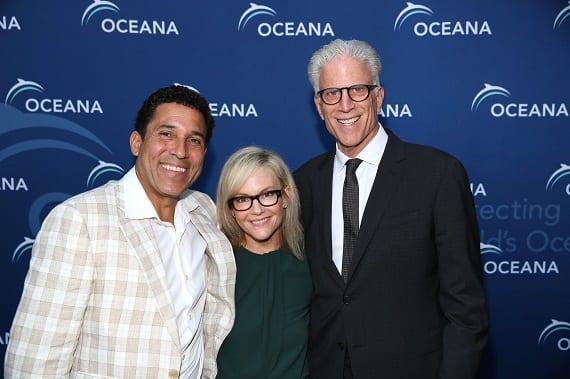 Oscar Nunez, Rachael Harris, and Ted Danson. (Photo: ©Oceana / Ryan Miller)
Jenna Ushkowitz with Dusky the Shark. (Photo: ©Oceana / Tom Vickers)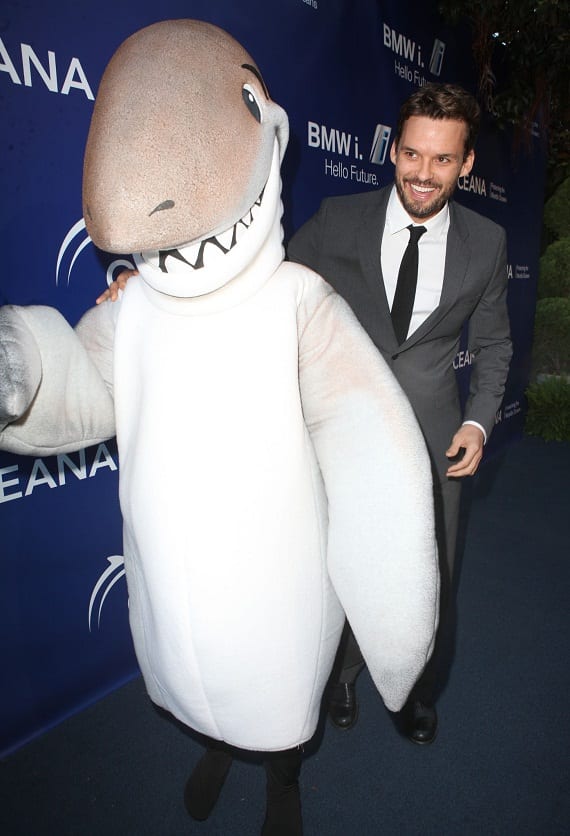 Austin Nichols with Dusky the Shark. (Photo: ©Oceana / Tom Vickers)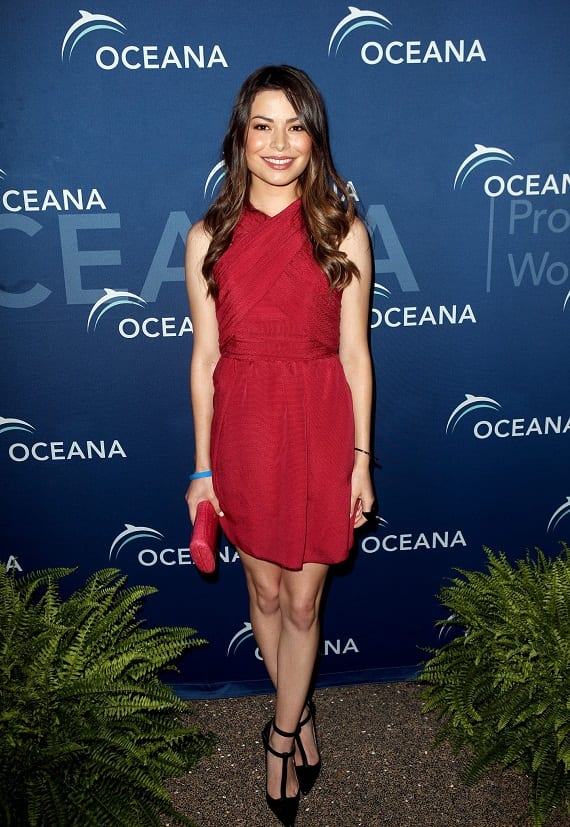 Miranda Cosgrove. (Photo: ©Oceana / Tom Vickers)
Dennis Haysbert, Ted Danson, Laura Dern, and Oceana CEO Andrew Sharpless. (Photo: ©Oceana / Ryan Miller)