Clean Water and Oil-Free Beaches Are the Pride of North Carolina
President Trump's offshore drilling plan risks disgusting oil pollution, but North Carolinians oppose his plan. It's our duty to keep our beaches and coastlines clean. We must stop President Trump's offshore oil drilling plan before it wreaks havoc on our state's beaches and coastal businesses.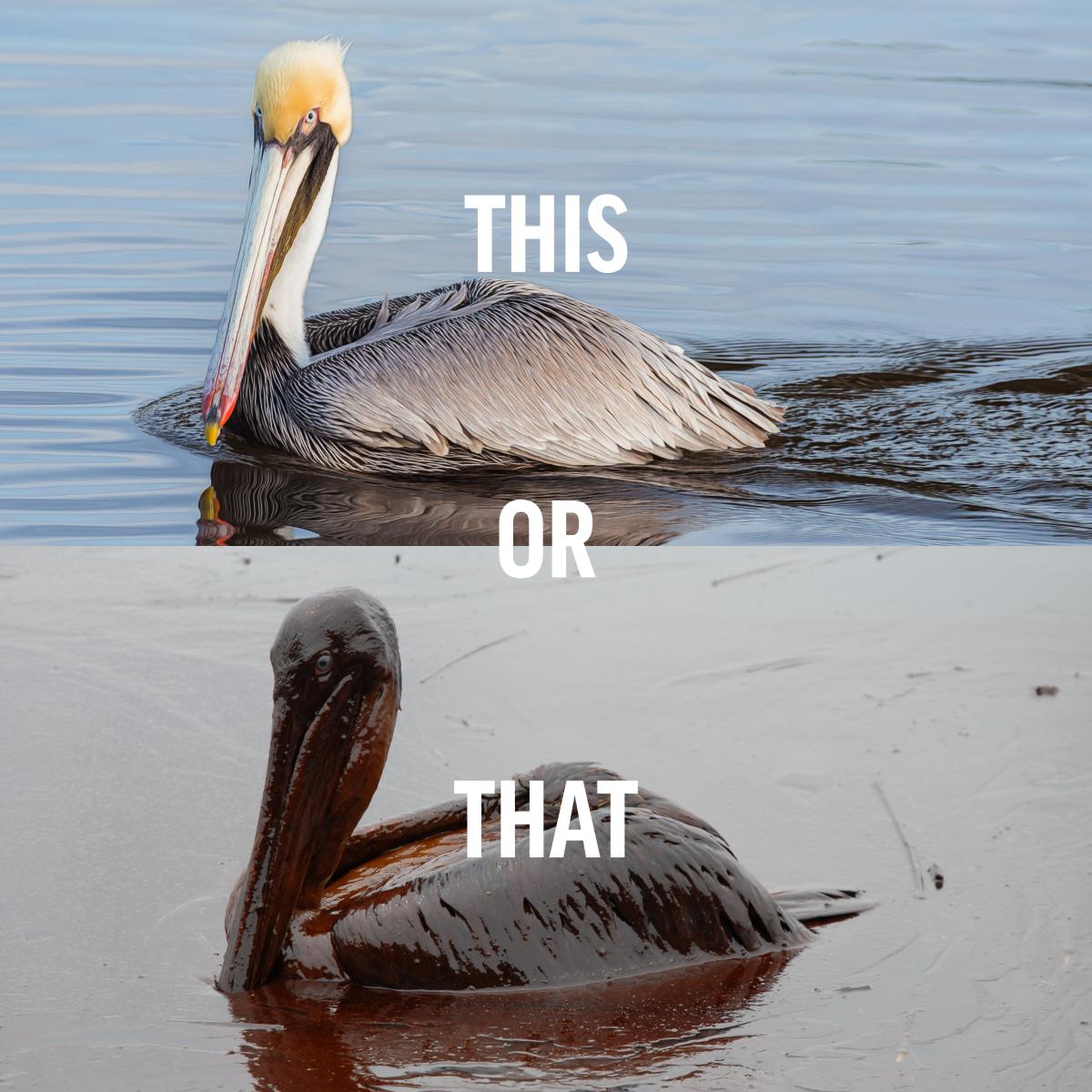 In North Carolina, there is widespread bipartisan opposition to President Trump's proposal to bring risky offshore drilling to the coast. In fact, every municipality along the North Carolina coast has passed formal resolutions opposing expanded offshore drilling activities. Resolutions from 45 coastal communities show developing offshore drilling is entirely at odds with the interest of North Carolinians.
In federal waters, the president decides when and where offshore drilling leases can be sold to the oil industry. President Trump's offshore drilling plan is alarming and would open nearly all federal waters to this dirty and dangerous activity – threatening North Carolina's beautiful coastline and all North Carolinians who rely on a clean, healthy ocean.
Take Action to #ProtectOurCoast
We need our elected officials to do everything in their power to ensure offshore drilling cannot come anywhere near our beaches and coastal communities.
To help protect North Carolina's coast from dirty and dangerous offshore drilling, please visit: www.oceana.org/ActNow
Additional Resources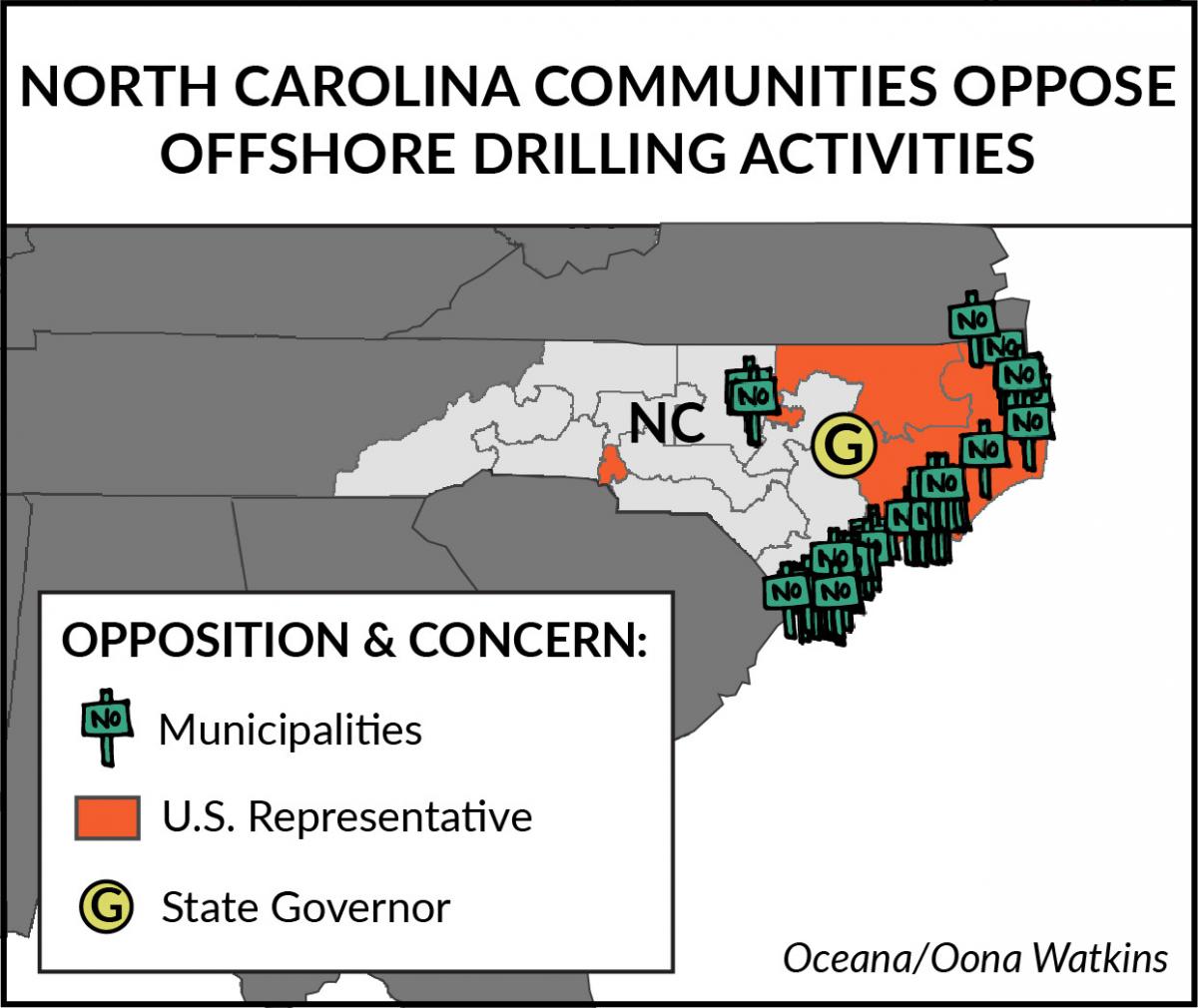 Detailed Local Opposition
North Carolina Gov. Roy Cooper is committed to protecting North Carolina from the threat of offshore drilling. Governor Cooper's past statements include:
"It's clear that opening North Carolina's coast to oil and gas exploration and drilling would bring unacceptable risks to our economy, our environment, and our coastal communities—and for little potential gain. As Governor, I'm here to speak out and take action against it. I can sum it up in four words: not off our coast."
"Because offshore drilling threatens North Carolina's critical coastal industries and unique coastal environment with limited benefits for our citizens, it is a bad deal for North Carolina. Accordingly, I ask that you respect the wishes of our state and maintain in the new OCS Leasing Plan the current prohibition of oil and gas drilling off North Carolina's coast."
The following North Carolina municipalities and counties passed formal resolutions declaring their opposition to expanded offshore drilling activities, including seismic airgun blasting.
To help protect North Carolina's coast from dirty and dangerous offshore drilling, please visit: www.oceana.org/ActNow