Pass a Resolution in your Town or City: a Step by Step Guide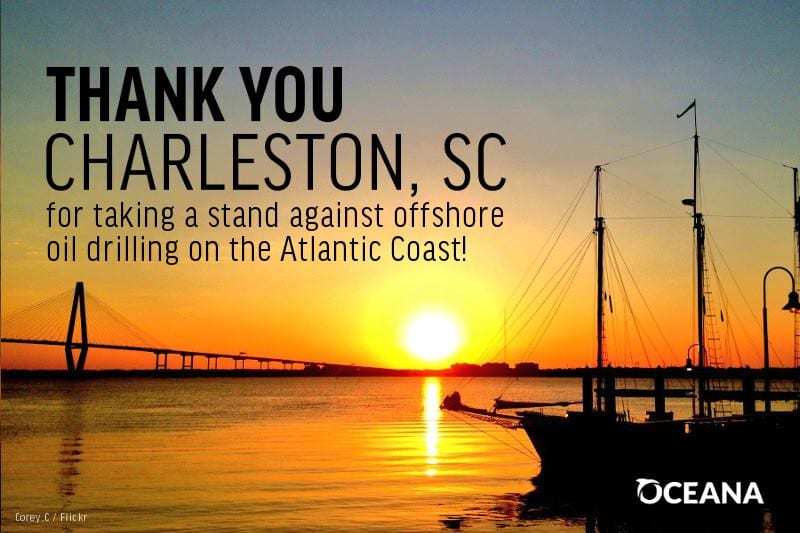 Urge your local elected officials to join the growing movement of coastal communities speaking out against seismic airgun blasting and offshore drilling!
Step 1: Identify your targets
Is the mayor more likely to be receptive, or are you better off approaching a councilmember/city commissioner? Consider the priorities of each official, their voting records, how responsive they are to constituent requests, and what message will resonate with them—impacts to marine wildlife, economic risk, threat of an oil spill, climate change, love for beaches, or recreation—fishing, surfing, boating, etc. Doing a bit of online research should help you figure this out if you don't know them personally.
Step 2: Compile contact information for the elected officials
Contact info should be on the town/city website, but making a call to the office will help you track down email/mailing addresses if not.
If you don't know the officials personally, ask coalition partners or friends if they can help connect you.
Step 3: Send an introductory email and/or letter
Be succinct, but speak from the heart! You will be successful in convincing someone to care if you show them why YOU care. We can provide an example of a message with lots of compelling info, as well as our talking points.
Make the "ask" — I would like to encourage you to join the growing movement of coastal communities who are speaking out against this dangerous process. In our state, <# OF COMMUNITES AND/OR EXAMPLES FROM NEIGHBORING TOWNS/CITIES> have passed resolutions opposing seismic airgun blasting and/or offshore drilling. Would you be willing to bring this issue up at our next council meeting?
Step 4: Make a Follow-up Call
Not everyone is great about reading their email, so if you don't hear back within a day or two, you'll need to follow-up with a phone call. See the attached talking points, and remember to smile while you dial, and talk slowly.
Make the "ask" and offer to connect them with an expert. Our campaign organizers have made dozens of presentations at town and city councils over the past year—we'll provide you with all the tools to make a successful presentation (if we can't be there ourselves).
Step 5: Get on the next meeting's agenda and make a brief presentation (or arrange for us to present)
Bring friends, family, etc. so you can show that there is support for passing a resolution in your community. If you give us enough lead time, we can send out an email alert to Oceana WaveMakers in your area and encourage them to attend as well.
Step 6: City/Town Council will vote on the resolution that night, or move to vote at the next meeting
We've had both happen, so be prepared for either result. If the Council moves to vote at the next meeting, don't be discouraged. You've done a great job bringing this important issue to their attention, and we have a few more weeks to provide them with any additional information they need to ensure that they vote in our favor.
Step 7: City/Town Council passes the resolution
CONGRATULATIONS! This is great news—don't keep it to yourself. Let us know so we can alert the media (or support your efforts to reach out to local reporters) and spread the word on Facebook and Twitter.
Remember to send us a copy of the resolution so we can make sure leaders in Washington, DC know what's happening at the local level.
Step 8: Celebrate!
Thank you from the bottom of our hearts: the work we do would not be possible without you. Together, we will prevent offshore drilling and seismic blasting!