Help Us Keep Sea Turtles Off the Hook Banner Ads
Rachael Harris and Angela Kinsey want to 'Get Turtles Off the Hook'
In 2010, Rachael and Angela traveled with Oceana to Mexico to swim with sea turtles as well as visit a sea turtle hospital, where turtles harmed by fishing gear or other human interaction are cared for.
Donate Ad Space and Help Save the Oceans!
Scientists say that our oceans could collapse by mid-century if the current rate of overfishing and habitat destruction continues. If you run a website or manage advertising sales for an offline publication, you can help us reverse the tide by incorporating one of the following ads. Together, we can build awareness and engage the public with ways of protecting the oceans for future generations!
What's in it for my media outlet?
You can deduct your donated advertising space to the extent allowed by IRS law. Contact Kevin Connor at kconnor@oceana.org for more information.
Just copy and paste the code from the following banners onto your website. If you are looking for a particular banner size not found on this page, please call 202-467-1906 and we would be happy to create an ad that suits your needs.
Thank you for your support!
Help Us Keep Sea Turtles Off the Hook 120×90


Help Us Keep Sea Turtles Off the Hook 120×120


Help Us Keep Sea Turtles Off the Hook 120×240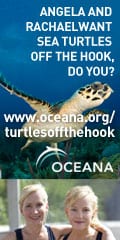 Help Us Keep Sea Turtles Off the Hook 120×600


Help Us Keep Sea Turtles Off the Hook 160×600


Help Us Keep Sea Turtles Off the Hook 300×250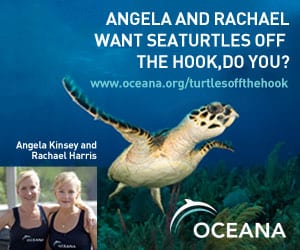 Help Us Keep Sea Turtles Off the Hook 300×280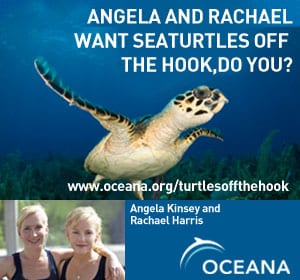 Help Us Keep Sea Turtles Off the Hook 468×60


Help Us Keep Sea Turtles Off the Hook 728×90