Step-by-Step Guide to Preparing Your Fish Samples
This guide will show you how to prepare your seafood sample after you've purchased it and brought it home. You can read the full instructions, including information on purchasing your fish, here (link to instruction sheet pdf)
Materials Needed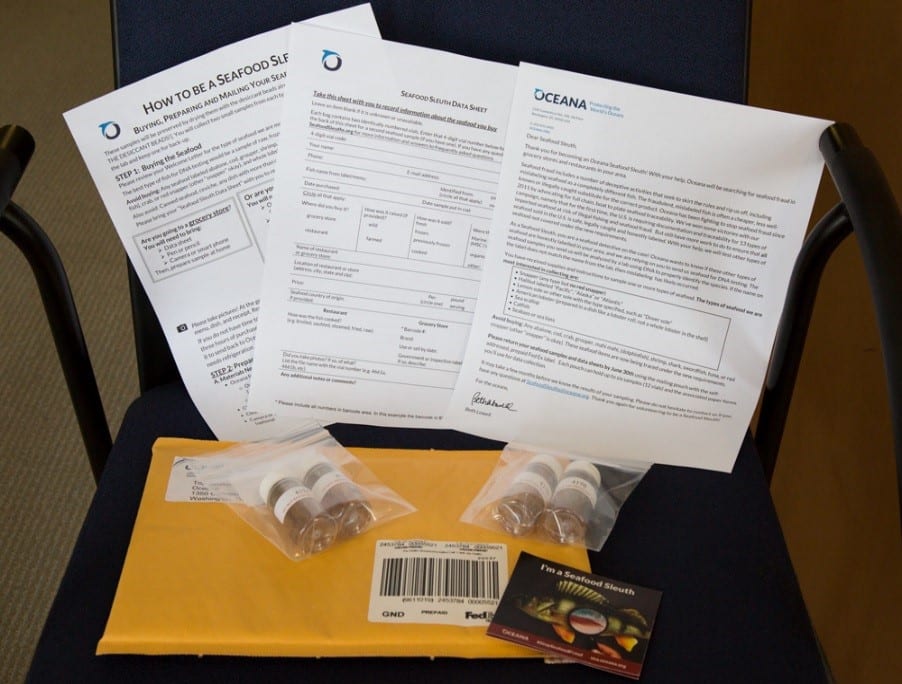 Oceana testing kit

Welcome letter
One or more plastic zip bags, each containing two numbered vials with desiccant beads
Seafood Sleuth Data Sheet(s)
Instruction sheet: How to be a Seafood Sleuth
Pre-paid FedEx label and Oceana address label for sending your seafood kit back to Oceana

One sharp knife and fork
Clean surface or aluminum foil
Preparing Each Sample
It is very important to avoid contamination of your sample by another type of seafood. Please keep all other kinds of fish and seafood away from your hands and materials while preparing the sample!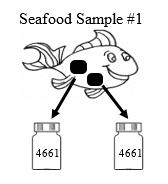 1. Wash your hands and the knife and fork very well in hot, soapy water.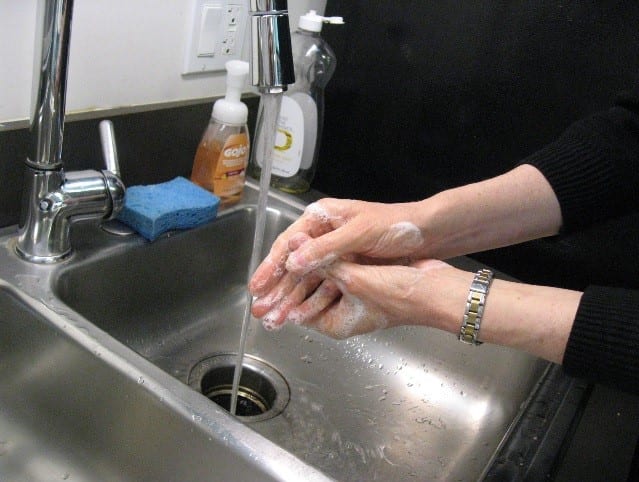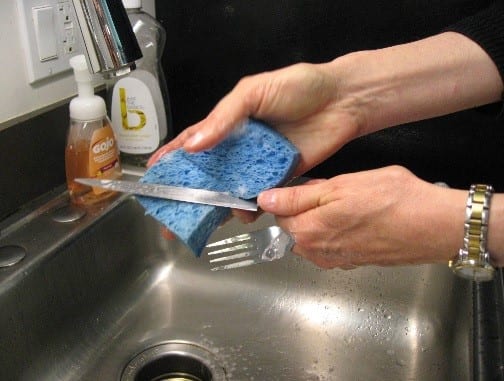 2. Rinse your piece of fish or seafood in cold water and dry with a paper towel.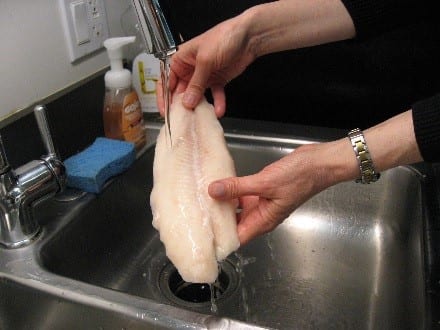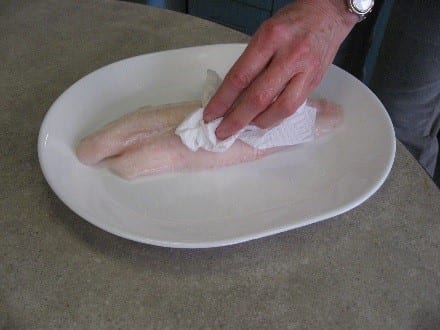 3. On a clean piece of aluminum foil or other clean surface, cut two pieces from the center of the fish, each about the size of a marble. Use this square as a size guide: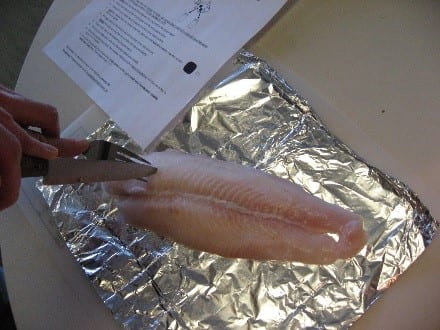 4. Put one piece of fish into each vial and cap both of the vials securely.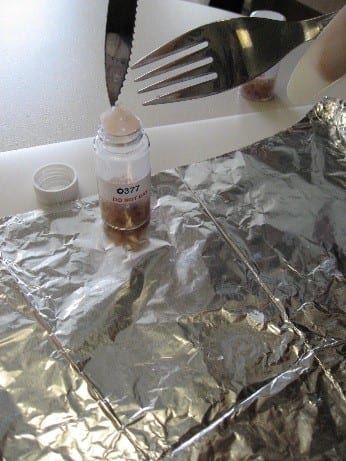 5. Shake the vials to cover the fish samples with desiccant beads.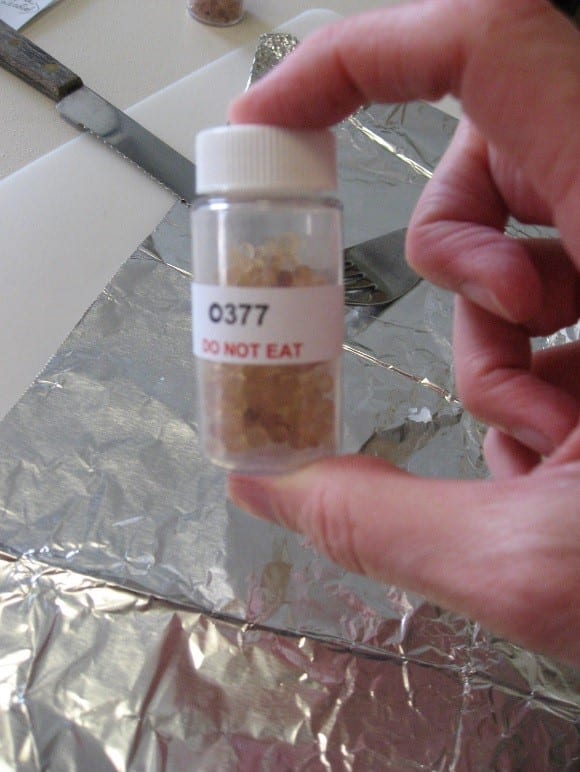 6. Fill out your data sheet with the information about your sample. Then place both vials in the zip bag and seal it. Be sure to record the tracking number of the Fed Ex label and email that information along with your seafood photos to seafoodsleuths@oceana.org. You may also help us out by filling out the Digital Data form and submitting photos there.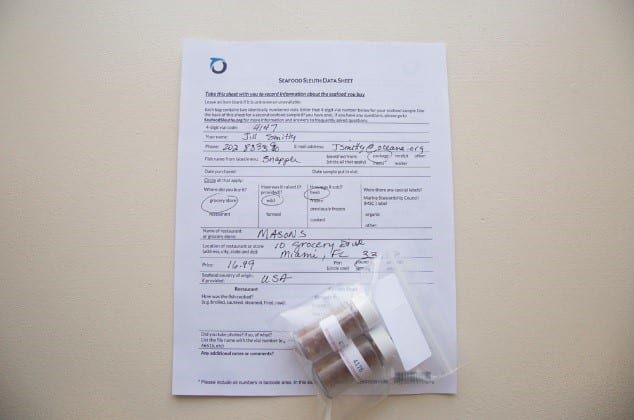 7. Store this zip bag inside the unsealed mailing pouch at room temperature until you are ready to send it to Oceana. This size padded envelope holds up to six sample bags (12 vials).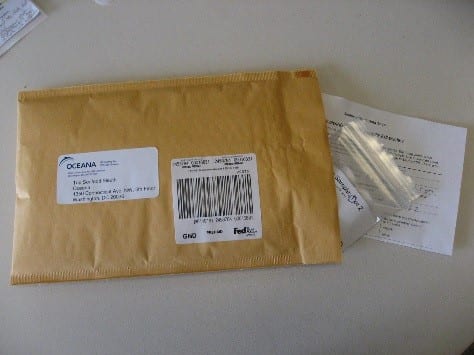 8. For another sample (if you have one), make sure to thoroughly wash your hands and utensils and use fresh foil. Then repeat steps 1-8.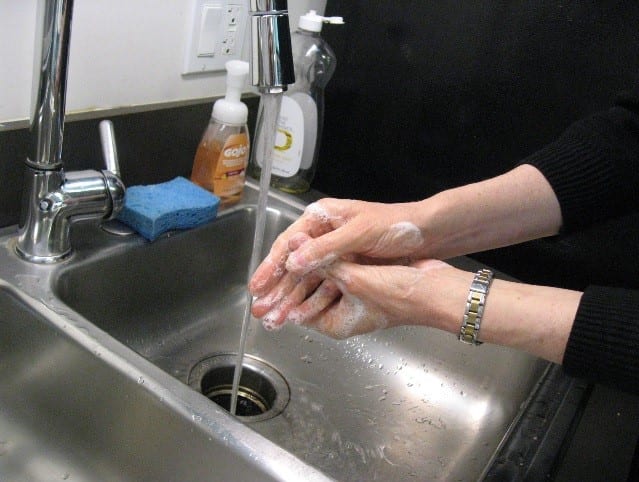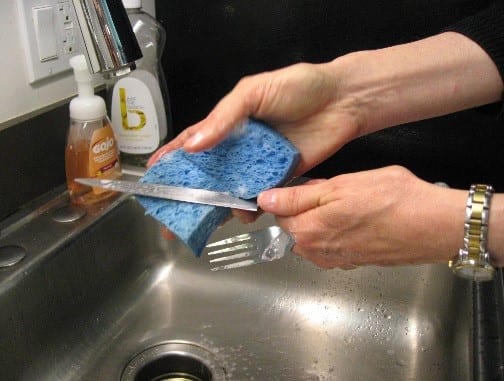 9. If you do not receive a padded envelope addressed to Top Seafood Sleuth at Oceana and a prepaid Fed Ex label, then use any padded envelope and attach the preprinted Oceana and Fed Ex labels. Be sure to include your completed data sheets and vials in their zip bags. Take the package to your nearest FedEx location or drop box (find one here: http://www.fedex.com/Dropoff/start?locale=en_US). Oceana will automatically be billed for your shipping costs.
Remember, the deadline to return your fish kit is June 30!
Questions? Please contact us at seafoodsleuths@oceana.org.