President Biden and NOAA: Stop Illegal Seafood from Entering the U.S.
Illegal fishing destroys ocean habitat, severely depletes fish populations, and threatens coastal livelihoods and global food security. These actions contribute to overfishing, support forced labor and human rights abuses at sea, and give illegal actors an unfair advantage over U.S. fishermen that play by the rules.
In the United States, up to 85% of the fish we consume is imported, with up to 32% of wild-caught imports being products of illegal or unreported fishing. In 2019 alone, $2.4 billion worth of illegal, unreported, or unregulated (IUU) seafood entered the U.S.
Recently, the Biden administration announced a ban on Russian seafood imports, but until the U.S takes action, illegally (and legally) caught seafood from Russia, and many other countries, will continue to enter the country.
The U.S. can help stop illegal fishing by:
Strengthening the Seafood Import Monitoring Program and expanding it to all seafood, including collecting information to allow for screening for products produced using forced labor or other human rights abuses.
Requiring full-chain traceability for all seafood products.
Expanding transparency of vessel operations at sea.
Using data analytics to drive risk-based targeting, screening, audits, and enforcement actions.
Working with other nations to address IUU fishing in their waters and by their vessels.
Establishing accountability mechanisms and supply chain due diligence to address forced labor and other human rights abuses.
According to polling by Oceana, Americans overwhelmingly support policies to end illegal fishing and seafood fraud. Eighty-nine percent of voters agree that imported seafood should be held to the same standards as U.S. caught seafood.
At a minimum, every fish sold in the U.S. should be safe, legally caught, responsibly sourced, and honestly labeled.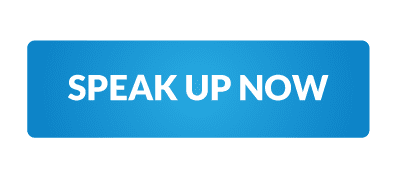 More Information
Illegal, unreported, and unregulated (IUU) fishing costs the global seafood industry as much as $26 billion to $50 billion annually. IUU fishing can include fishing without authorization, ignoring catch limits, operating in closed areas, targeting protected wildlife, and fishing with prohibited gear. A study by the U.S. International Trade Commission estimated that the U.S. imported $2.4 billion of IUU products in 2019 alone.
IUU fishing is a low-risk, high-reward activity, especially on the high seas where a broken legal framework and lack of enforcement allow it to thrive. In 2016, the U.S. government established the Seafood Import Monitoring Program (SIMP), requiring catch documentation and traceability for some seafood at risk of illegal fishing and seafood fraud. SIMP currently only applies to 13 types of imported seafood and only traces them from the boat to the U.S. border. In 2019, Oceana released the results of a seafood fraud investigation, testing popular seafood not covered by SIMP, and found that 1 in every 5 fish tested nationwide was mislabeled, demonstrating that seafood fraud is still a problem in the United States. Seafood fraud ultimately hurts honest fishermen and seafood businesses that play by the rules, masks conservation and health risks of certain species, and cheats consumers who fall victim to a bait–and–switch.