Plastic Pollution
Tackling the plastics crisis at the source
The Campaign
Considering half of all plastic in our planet's history was produced in the past 15 years, it's no surprise that plastic pollution has escalated into a global crisis in a matter of decades. It's now everywhere. Plastic debris has been found floating on the surface of the sea, washing up on the world's most remote coastlines, melting out of Arctic sea ice and sitting at the deepest point of the ocean floor. Oceana campaigns to stop plastic pollution at the source — by calling on companies to quit their plastic habit and provide consumers with plastic-free alternatives.
A garbage truck's worth of plastic ends up
in the ocean every minute.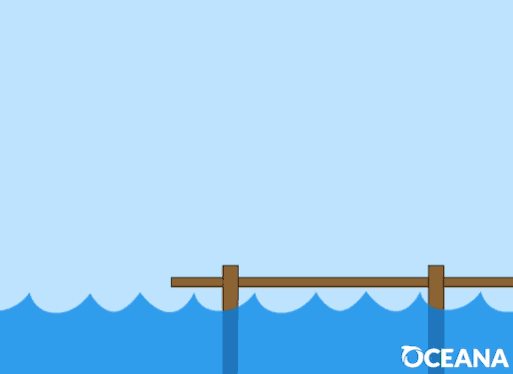 The world is facing a plastic pollution crisis that is increasingly threatening the future of our planet. An estimated 17.6 billion pounds of plastic enter the ocean every year — that's roughly the equivalent to dumping a garbage truck full of plastic into the oceans every minute.
The problem is too big for consumers to solve on their own. With plastic production rates increasing and the plastics industry persistently relying on inadequate solutions like recycling, we will continue to see plastic end up in our oceans, our soil, our air, our food and our bodies.
We need companies to dramatically reduce their production of this everlasting pollutant and provide us with plastic-free choices — before it's too late.
Overview Fact Sheet
Inadequate Solutions Fact Sheet