Adrian Grenier
Celebrity Supporter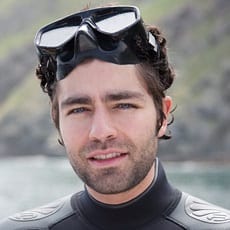 Adrian Grenier is an American actor best known for his lead role as Vincent Chase on the HBO series, "Entourage."
Grenier attended Oceana's 2008 Partners Award Gala and was honored as an Oceana ambassador at the GQ Gentlemen's Fund on October 28, 2009.
Grenier is also a musician and member of two New York bands, Kid Friendly and The Honey Brothers.
He recently joined Oceana in a rare opportunity to observe and swim with bluefin tuna. Watch his PSA about the endangered fish and see photos from his dive at http://oceana.org/goingfast.