Austin Nichols
Celebrity Supporter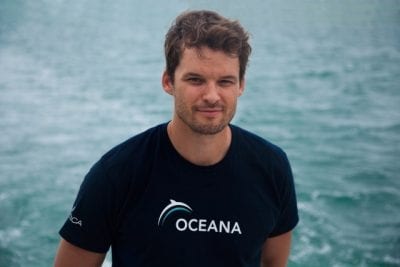 Austin Nichols is an American actor best known for his role as Julian Baker on One Tree Hill and for supporting roles in the films The Day After Tomorrow and Glory Road. More recently, Austin enjoys a recurring role on Showtime's critically acclaimed series Ray Donovan.
Growing up as a competitive water skier, Austin maintains a passion for being on the water, enjoying activities like surfing, diving and spear fishing. After attending Oceana's Partners Award Gala in 2013, Austin supported Oceana in a variety of ways in 2014. These activities included a trip to Biscayne Bay to tag sharks with the University of Miami's RJ Dunlap Marine Conservation Program, co-hosting the Nautica Oceana Beach House with Miranda Cosgrove, and helping design a benefit T-shirt produced by Nautica.
Austin is currently a member of Oceana's Media Advisory Board.