Catherine Uden
Senior Field Representative, South Florida
Oceana Staff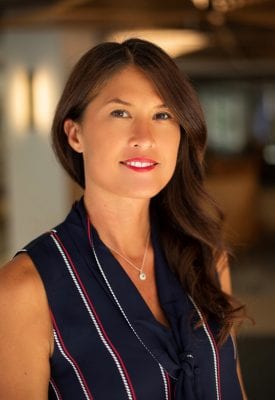 Catherine Uden is the Field Representative for Oceana in South Florida.
She has been involved in ocean and coastal conservation in Broward County for over 10 years. She has experience in campaign management and grassroots organizing leading successful campaigns to reduce plastic pollution, protect coastal habitat, and ensure public beach access. Prior to working for Oceana, she served as Chair of the Surfrider Foundation Broward County Chapter, and has been a strong coalition partner in Oceana's work to stop seismic airgun blasting and offshore drilling in the Atlantic. She enjoys educating the public about how to take action and the importance of engaging with their elected officials.
Catherine has a passion for educating others, especially our youth, about ocean conservation issues. She has 15 years of experience as a teacher in the Broward County Public School System.  Catherine received a P3 Eco Challenge Award for Environmental Stewardship in her school. Through her work as an educator, she has worked with youth environmental clubs, taught environmental activism, trained youth in engaging with city sustainability boards and lawmakers, and collaborated with the next generation of ocean advocates at the Youth Ocean Conservation Summit in Sarasota.
Her passion for the ocean comes from her background as a stand-up paddleboarder. She has developed a love and appreciation for marine animals, and for protecting Florida waters from plastic pollution, a problem she sees firsthand at her home beach. She has enjoyed stand-up paddle racing and surfing, teaching others to paddle, leading stand-up paddle board waterway cleanups, and exploring the ocean with her husband and two sons. Catherine believes strongly in a quote by David Suzuki, "unless we are willing to encourage our children to reconnect with and appreciate the natural world, we can't expect them to help protect and care for it."