Eric Bilsky
Senior Attorney and Assistant General Counsel
Oceana Staff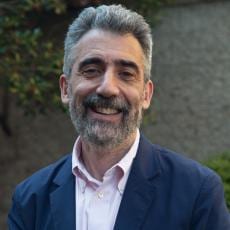 Eric Bilsky is Oceana's Senior Attorney and Assistant General Counsel. Mr. Bilsky has fought for marine conservation in a range of cases and issues. He has worked with Oceana since its founding in 2001. Prior to joining Oceana, Mr. Bilsky served as an attorney with the Ocean Law Project at Earthjustice and a Legal Practice Professor at the University of Michigan Law School.
Mr. Bilsky's work to protect marine wildlife from the impacts of destructive fishing and climate change pollution includes advocacy for an international trade agreement to prohibit overfishing subsidies, litigation and advocacy to protect marine habitat from destructive fishing, participation in the landmark Oct. 3, 2007, petition to the EPA to reduce greenhouse gas emissions from marine shipping, and Oceana's November 15, 2007, petition to protect the U.S. Atlantic loggerhead sea turtle from threats from fishing fleets and global climate change.
Mr. Bilsky earned the following degrees: a B.A., magna cum laude, with distinction in Philosophy, from Yale College (1985); a Masters degree in Philosophy from UCLA (1987); and a law degree, magna cum laude, from Harvard Law School (1991).