Hunter Miller
Senior Field Representative, Florida's Gulf Coast
Oceana Staff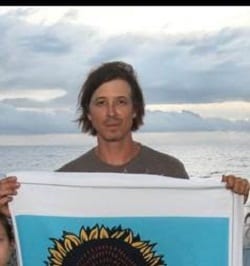 Hunter Miller is the Senior Field Representative for Florida.
Before joining Oceana in 2017, he was an organizer with Environmental Youth Council in Northeast Florida where he worked on climate change and sea level rise education, led campaigns to stop pollution in Florida rivers, and helped craft the Young Riverkeeper program for the Matanzas Riverkeeper.
He led the campaign in his community to engage and educate citizens and local elected officials about the threats of seismic airgun blasting and offshore drilling in the Atlantic to coastal communities. As a result, the city of St. Augustine and St. Johns County passed resolutions of opposition which became blueprints for municipalities across Florida to stand up to the oil industry.
Hunter is a sixth-generation Floridian and has always had a connection to its waters. As an avid fisherman, surfer and paddler he found his love and appreciation for our oceans and believes it is his moral obligation to conserve, heal and protect the waters which have given him so much. Hunter has a degree in Public Administration from Flagler College in St Augustine, FL. When he is not organizing for the environment, you can find him in the nearest body of water with his partner Jaryn and dog, Baxter.