Janelle Chanona
Vice President, Belize
Executive Committee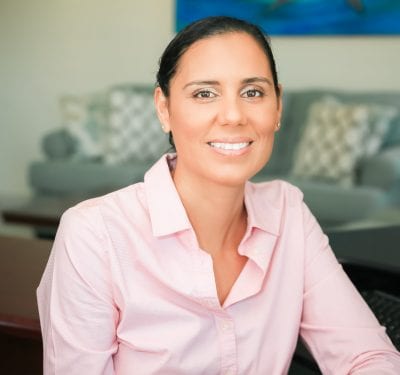 Janelle Chanona joined Oceana as its new leader for Belize in January 2014. The former Belize newscaster and Belmopan native now leads Oceana's efforts to protect Belize's marine resources.
Chanona, a long time anchor for News Five, Great Belize Productions in Belize, most recently ran her own media and production company. She has produced documentaries for several environmental groups in Belize. She is a graduate of St. Johns College in Belize, of Loyola College in Baltimore in the United States and received a Master's degree with distinction from Nottingham Trent University in the United Kingdom. A passionate diver, she is a frequent visitor to Belize's barrier reef, the largest such reef in the Western Hemisphere.
Chanona is determined to ensure that the reef that all Belizeans love and depend on, is protected and made healthier than ever before. As a Belizean, she is convinced that the country's future development depends on it.
Chanona leads Oceana's campaigns in Belize – which will include efforts to stop offshore drilling, which could ruin Belize's reef, as well as efforts to promote responsible fishing practices in Belize's waters.