Jim Simon
President
Executive Committee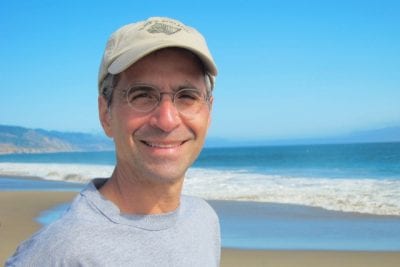 Jim Simon is President of Oceana. For nearly 20 years, Simon has made the environment the focus of his legal career, holding leadership positions in government and nonprofits, and advising businesses on management strategy and operations.
Simon is a graduate of Yale College and Harvard Law School, where he was an editor of the Law Review. He served as Deputy Assistant Attorney General in the Environment and Natural Resources Division of the U.S. Department of Justice from 1994 through 2000. There he supervised several sections of attorneys, including those handling environmental criminal enforcement, appeals of environmental cases to higher courts, policy, legislation, international treaty implementation and negotiation, and other matters.
Most recently, Simon worked as a business consultant with McKinsey & Co. His clients were CEOs and senior managers in health care, finance, and nonprofit companies, and he worked on diverse issues including financial strategy and customer-service operations.
At the Natural Resources Defense Council, where he served as a senior attorney in the organization's New York office, Simon directed a national litigation group that sued companies and government agencies to stop illegal pollution throughout the United States and also sued the government to compel adequate regulatory action. He was also the first national coordinator for NRDC's water and coastal program, which worked on marine and freshwater issues from Alaska to the Everglades.
As Assistant Corporation Council for the City of New York, Simon worked in the Affirmative Litigation Division of the City's Law Department, representing New York in federal and state court. In that position, he handled cases to enforce environmental laws, as well as civil rights, commercial, and other cases. He started a program of proactive investigations into housing discrimination, followed up by enforcement and corrective action.
Simon's goal at Oceana is to help preserve and improve the health of the oceans through fact-based advocacy in cooperation with Oceana's professional staff and supporters in North America, South America, and Europe.
Simon lives in Bethesda, Md., with his wife, Cecilia, and his three children.