Josh Lucas
Celebrity Supporter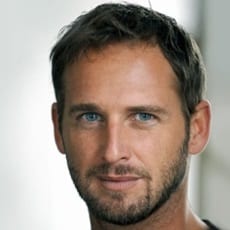 Josh Lucas is an actor who has appeared in You Can Count on Me and American Psycho as well as the Oscar-winning A Beautiful Mind and the box office hit Sweet Home Alabama. He also appeared in Ang Lee's Hulk, David Gordon Green's Undertow, Secondhand Lions, Wonderland and Lasse Hallstrom's An Unfinished Life.
In August 2011, Lucas will begin production on NBC's highly anticipated drama The Firm, marking Lucas's television series debut. He also recently finished production as Charles Lindbergh in J.Edgar, opposite Leonardo DiCaprio and Judi Dench. The film will be released in the fall of 2011.
In the summer of 2011, Lucas collaborated with Oceana, Nautica and GQ to travel to the Oregon Coast to create video and print public service announcements for ocean conservation.